There's no better time to cook up a juicy burger than summertime! There really is a burger for everyone from vegan burgers and bunless burgers to healthy burgers and gourmet burgers. But have you ever wonder what side dish goes best with burgers? We did the research for you and have compiled a list of the best side dishes that are just as easy and delicious as your hamburger! Check out our favorites.
1. Air-Fried French Fries
Nothing pairs better with burgers than a classic side of fries! But before you go and toss some frozen French fries into the oven, you have got to try these air-fried French fries! An air-fryer has the ability to cook perfectly golden and crispy fries. You essentially get that fried flavor and texture you know and love but the air fryer uses far less oil! You should also check out the spicy mayo that is included in this recipe. It pairs perfectly with these golden fries!
https://www.munchkintime.com/how-to-make-french-fries-in-air-fryer/ PHOTOS AND RECIPE HERE: MUNCHKIN TIME
2. Rainbow Veggie Skewers
Perhaps you're looking for something different and are wondering "what goes with burgers instead of fries?". Be sure to give these rainbow veggie skewers a try! Not only are they colorful but they're full of good-for-you ingredients like tomatoes, peppers, zucchinis, red onions, and potatoes. The best thing about skewers is you can customize them to include the foods you enjoy eating!
https://www.gimmesomeoven.com/rainbow-veggie-skewers-recipe/ PHOTOS AND RECIPE HERE: GIMME SOME OVEN
3. Potato Salad
You can never go wrong with a classic potato salad. It's great for picnics, and potlucks and of course to accompany your juicy grilled burger! You can pick up potato salad from the store but nothing quite beats the flavor of the homemade version! Better yet, this salad can come together effortlessly (and quickly) with the help of an Instant Pot. The coolest thing about our quick and easy potato salad recipe is you can cook the potatoes and eggs simultaneously which means easier prep and fewer dishes to clean — a double win our books!
https://www.forkly.com/recipes/the-absolute-best-instant-pot-potato-salad/ PHOTO AND RECIPE HERE: FORKLY
4. Cobb Salad On A Stick
Sure you've had cobb salad but have you ever tried cobb salad on a stick? Salads can be boring but our recipe puts a fun spin on this classic salad that will pair perfectly with your burger! We've even included a delicious avocado ranch dressing recipe that you can use as a dip or you can pair these with your favorite cobb salad dressing — your choice!
https://www.forkly.com/recipes/drool-worthy-keto-cobb-salad-on-a-stick/ PHOTO AND RECIPE HERE: FORKLY
5. Corn On The Cob
Nothing goes better with a summer cookout than fresh corn on the cob! Sure you've boiled cobs on your stovetop but have you tried cooking corn on the cob in an Instant Pot? Not only is it quick but it's easy too and the pot doesn't require any supervision which leaves you extra time to cook your burgers and prepare those delicious toppings! You may also enjoy trying this no-shuck, no-boil method to cook perfect corn on the cob!
https://www.forkly.com/recipes/instant-pot-hack-how-to-cook-perfect-corn-on-the-cob/ PHOTO AND RECIPE HERE: FORKLY
6. Classic Macaroni Salad
Macaroni salad is delicious, comforting, and full of exciting flavors and of course, it pairs perfectly with a big juicy burger! This classic macaroni salad recipe combines macaroni pasta with hard-boiled eggs, fresh peppers, celery, carrot, and red onion. There are also tips on what other great ingredients you can add as well as how to make a tuna and a Hawaiian version.
https://www.cookingclassy.com/classic-macaroni-salad/ PHOTOS AND RECIPE HERE: COOKING CLASSY
7. Loaded Baked Potato Foil Packs
There are so many great potato sides for burgers. So far we've talked about French fries, potato salad, and now delicious baked potato foil packs! These potatoes are grilled to perfection and then served with all the fixings of a baked potato. Once you give these a try be sure to check out these foil pack BBQ recipes that are easy and perfect for summer!
https://www.lecremedelacrumb.com/loaded-baked-potato-foil-packs/ PHOTOS AND RECIPE HERE: CREME DE LA CRUMB
8. Mango Salsa
Chips are a perfect side to a delicious burger! So good that you might even want to put chips on the burger! You can never go wrong with a big bowl of tortilla chips and salsa! But this time skip the store-bought salsa and try making it at home instead. This mango salsa recipe is full of fresh and flavorful ingredients and comes together in just 10 minutes! If you're up for trying another unique salsa recipe check out this mouth-watering watermelon salsa!
https://stripedspatula.com/mango-salsa-recipe/ PHOTOS AND RECIPE HERE: STRIPED SPATULA
9. Caprese Skewers
This recipe puts a fun twist on a traditional Caprese salad and serves the same delicious ingredients on a skewer! These serve well at parties and make a great side dish for burgers! The best part is that this recipe requires three simple ingredients: fresh basil, small mozzarella balls, and a balsamic glaze or vinegar.
https://cookinglsl.com/caprese-skewers-with-balsamic-glaze-recipe/ PHOTOS AND RECIPE HERE: COOKING LSL
10. Watermelon Salad With Cucumber And Feta
If you've grown tired of leafy green salads try this watermelon salad for a change! It's fresh, flavorful, and most importantly, will pair perfectly with a hamburger! Get ready because your taste buds are going to love this salad! It features sweet, salty, and tangy flavors thanks to the watermelon, feta cheese, and fresh lime juice. There's even a few chopped cucumbers thrown into the mix for even more fresh flavor and crunchy texture!
https://reciperunner.com/watermelon-salad-cucumber-feta/ PHOTOS AND RECIPE HERE: RECIPE RUNNER
11. Creamy Summer Slaw
Like potato salad, coleslaw is another summer staple and pairs wonderfully with burgers! Unfortunately, there are too many store-bought coleslaws that seriously lack flavor – the opposite of what a salad should be! So we created this creamy summer slaw recipe with all the same flavors you love but with the freshness of lemon juice, onion, and avocado! As a bonus, this recipe is also low-carb and keto-friendly — perfect for anyone watching their carb intake!
https://www.forkly.com/recipes/creamy-keto-fat-bomb-summer-slaw/ PHOTOS AND RECIPE HERE: FORKLY
12. Cajun Deviled Eggs
Deviled eggs are one of the most popular summer sides, especially at potlucks. But we wanted to put a fun cajun twist on a traditional recipe to try something different, fun, and flavorful! These Cajun deviled eggs feature creamy avocados and a blend of flavorful cajun seasonings. Once you try it you'll want to make these again and again! Serve these alongside your favorite burgers and prepare yourself for an epic meal! Ps. if you want to learn how to boil eggs quickly and effortlessly check out our step-by-step instructions to hard boil eggs in an Instant Pot.
https://www.forkly.com/recipes/cajun-avocado-deviled-eggs/ PHOTO AND RECIPE HERE: FORKLY
13. Deviled Potatoes
Potatoes are one of the most versatile ingredients. You can enjoy them as French Fries, baked and loaded with toppings, in a salad, and now you can eat them like a deviled egg! We created this deviled potatoes recipe with plant-based dieters in mind because deviled eggs are one of the most popular summer side dishes! Even if you aren't a vegan dieter, you're going to love this innovative side dish. It features a creamy filling seasoned with paprika, mustard, and chives and served in tender potatoes — what's not to like?
https://www.forkly.com/recipes/vegan-deviled-potatoes/ PHOTO AND RECIPE HERE: FORKLY
14. Garlic Mashed Potatoes
You can never go wrong with a fluffy side of garlic mashed potatoes. They are delicious but they also require quite a bit of prep work from peeling and chopping to boiling and mashing — sheesh we're exhausted just thinking about it! That's why we tried making mashed potatoes in an Instant Pot without peeling the potatoes and let us tell you the results were amazing! You simply chop the potatoes and toss them in the Instant Pot with a few ingredients and they'll be ready to mash and serve in no time!
https://www.forkly.com/recipes/instant-pot-garlic-mashed-potatoes/ PHOTO AND RECIPE HERE: FORKLY
15. Brown Sugar Grilled Pineapple
Fruits really are nature's candy, especially when they're perfectly ripe! A juicy pineapple is delicious as is but have you tried grilling it? This grilled pineapple recipe combines fresh pineapple with brown sugar to the make the juiciest, tender, melt-in-your-mouth side dish you've ever had! The recipe also recommends leaving the core in the pineapple slices so you can hold it by the core when eating. That said if you'd prefer to enjoy this grilled pineapple as a burger topping instead of a side dish be sure to remove the core first.
https://dinnerthendessert.com/brown-sugar-grilled-pineapple/?utm_content=buffer96dc2&amp=&utm_medium=social&amp=&utm_source=pinterest.com&amp=&utm_campaign=budgetbytesbuffer PHOTO AND RECIPE HERE: DINNER THEN DESSERT
Barbecue season is back and Forkly has 21 unique ideas for delicious BBQ side dishes.
Interestingly enough, there are many ingredients in your everyday foods that are shockingly not what they seem.
When it comes to preparing for a big date or event, we have so much to think about.
For those who have to deal with an anxiety disorder, they often have the constant feeling of uneasiness, worry and fear.
Meghan Markle, now the Duchess of Sussex, has been in the spotlight long before her royal commitment.
Meghan Markle has captured everyone's attention but not just because of her acting career, because of her new relationship and now...
By now we're all well aware that plastic pollution is a real problem, and it's not only impacting our oceans, but also the...
Struggling for years with a sensitive stomach, about a year ago, I was told by my specialist to take Gluten off the table.
Containers are crucial for transporting food and liquids while we live our busy lives.
This week was a taste of my own medicine, so to speak. Among my group of friends, it has become a running a joke that at a...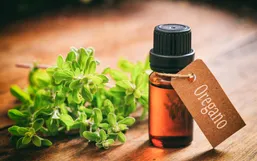 I newly discovered oregano oil a little over a year ago from a friend who swore by and raved about its amazing super-power-like...
Do you remember the Canada's Food Guide rainbow that you would learn about in health class as a student? Who could forget it?