Many people are using their extra time at home to create delicious creations in the kitchen. We have seen a lot of creative innovations go viral over the last few months from peanut butter bread to wine ice-cream slushies and even pancake cereal! But nothing quite beats a fluffy loaf of classic banana bread. Especially when it's loaded with chocolate chips! Making banana bread from scratch isn't hard but it can be difficult finding the perfect recipe. You want your bread to be fluffy, moist, and a little sweet and certainly not dry or bland. We're happy to share after a bit of trial and error we think we have mastered the best banana bread recipe that you seriously need to try!
Not only is this recipe incredibly easy but the prep work comes together quickly too. The loaf does take about an hour to cook but that gives you the perfect excuse to kick back, relax, and catch up on your favorite show. Further, you may also enjoy that our recipe doesn't require eggs or dairy — perfect if you have allergies to these ingredients and/or if you don't have these ingredients on hand! Now, that's enough talking, let's get making this delicious recipe!
Ingredients
1/4 cup unsweetened almond milk
1 tsp apple cider vinegar
4 medium bananas
1/2 cup brown sugar
1/4 cup vegetable oil
1 tsp vanilla
2 cups all purpose flour
1 tsp baking soda
1/2 tsp salt
1 tsp cinnamon
A handful of chocolate chips & chopped walnuts (optional)
Method
Preheat oven to 350º F.
In a small bowl combine milk with apple cider vinegar, whisk, and set aside
Mash bananas using a potato masher or fork then mix in oil, sugar, and vanilla
Mix in the milk mixture
Add flour, baking soda, salt, and cinnamon and then mix until combined
Fold in chocolate chips and/or walnuts (again optional)
Pour the batter into a greased loaf pan
Bake for 1 hour or until toothpick comes out clean
Note: Check bread at 40 minutes, if browning too quickly, cover with tinfoil and continue baking
ICYMI: If you're following a keto diet or trying to watch your carb intake you need to check out our easy grain-free mug banana bread recipe! All you need are a few ingredients, a mug, and about 5 minutes of your time to whip this delicious treat together. Did you know you can even make banana bread in an Instant Pot? Check out our ooey-gooey instant pot chocolate chip banana bread bites recipe! Finally, if you're feeling up for a challenge why not try making homemade bread! You can check out our easy instructions for making bread from scratch. It's a lot easier than you may think!
With more people spending time at home, many are using their time to bake delicious treats such as cookies and homemade bread.
Interestingly enough, there are many ingredients in your everyday foods that are shockingly not what they seem.
When it comes to preparing for a big date or event, we have so much to think about.
For those who have to deal with an anxiety disorder, they often have the constant feeling of uneasiness, worry and fear.
Meghan Markle, now the Duchess of Sussex, has been in the spotlight long before her royal commitment.
Meghan Markle has captured everyone's attention but not just because of her acting career, because of her new relationship and now...
By now we're all well aware that plastic pollution is a real problem, and it's not only impacting our oceans, but also the...
Struggling for years with a sensitive stomach, about a year ago, I was told by my specialist to take Gluten off the table.
Containers are crucial for transporting food and liquids while we live our busy lives.
This week was a taste of my own medicine, so to speak. Among my group of friends, it has become a running a joke that at a...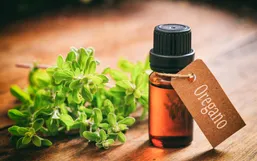 I newly discovered oregano oil a little over a year ago from a friend who swore by and raved about its amazing super-power-like...
Do you remember the Canada's Food Guide rainbow that you would learn about in health class as a student? Who could forget it?