As soon as the warm weather hits it's time to hit the pools and the beaches! However, if you're not heading to the beach or the pool with a pool float in hand you're not doing summer right. Sorry, not sorry! Pool floats are one of the most trendy items of the summer so if you're going to invest in one be sure it's epic!
We've compiled a list including some of the best dang pool floats that every foodie needs. I apologize in advance because you're seriously going to be craving food by the end of this!
1. Pizza Slice
What is the best party food? Why pizza, of course! And what foodie wouldn't love to float around on slice of giant pizza!
This pizza slice comes with toppings and all! If you don't have a slice in hand, you're going to be craving one now! While you lounge on your giant pizza you can read up on the 15 Facts You Didn't Know About Pizza!
2. Taco
Taco about a cool float! Crush your taco goals and head to the pool with a giant taco you can lounge on!
Your BFF's will be jealous and will probably try stealing your totally awesome pool float right from under you. Transition your pool party into a true fiesta and make some delicious tacos with these 15 taco meals to create at home!
3. Pretzel
Try not to get tangled up in a pretzel float, just kidding, that would never happen! But really, you could be lounging in a really cool giant pretzel all summer long if you wanted!
Lounge on top of the pretzel or in the loops – your choice!
4. Fries
You're probably heading to the drive-thru on your way to the beach. You know those salty fries are calling your name, but they're calling your name in the water too! Show up to the beach in style with giant fries.
You may get a few stares but trust us, they're craving it too. Better yet, you can get a two-pack which means there is a pool float for you and one for your bestie too!
https://www.amazon.com/French-Fries-Summer-Inflatable-Inches/dp/B07KN4WM6G/ref=sr_1_1_sspa?crid=2T170XV0N45MO&keywords=fries+pool+float&qid=1562782773&s=gateway&sprefix=fries+pool+%2Caps%2C138&sr=8-1-spons&psc=1 PHOTO AND PRODUCT HERE: AMAZON
5. Avocado
While you eat your avo toast for breakfast and get yourself packed for a fun beach day make sure you bring your avocado float! This Instagram-worthy pool float will capture everyone's attention whether you're at the pool or on the beach.
As a bonus, the pit can be used a beach ball! Lounge in your giant avocado in between your beach ball tournaments.
6. Hot Dog
Craving a street dog? If you weren't before, this pool float will have you craving one now!
This giant hot dog pool float comes with condiments and all! It's the perfect length for you to lay back and lounge in the water. Talk about a satisfying beach day!
7. Bacon
Don't go bacon my heart this summer and show up to the pool with a delicious strip of bacon! This pool float will have you saying "mmm… BACON", seriously!
The bacon strip is the perfect length to lounge in the water and will help you catch some much-needed vitamin D. Don't be surprised when you start craving yourself some salty slices of bacon too.
8. Watermelon
What's more refreshing, biting into a watermelon on a hot summer day or dipping into the pool? Probably both, so why not do both!
Lounge on a giant watermelon with a slice of watermelon in hand. Quench your cravings while catching some rays, and enjoy a relaxing day by the water.
9. Bananas
You're going to go bananas for this pool float! This awesome giant banana pool float is the best seat in the house when it comes to lounging in the pool.
Who needs to sit poolside when can sit on the water in style. You'll surely capture everyone's attention in the best way possible!
10. Donut
I donut about you, but I'm obsessed with this pool float! If you're not craving a sprinkle donut yet, you're going to now!
You can lounge on top of the donut or cruise through the water in the donut hole. Plus, this awesome float is perfect for a backyard pool day or beach day!
11. Pineapple
Pineapples may be one of the most trendy fruits of all time! You can buy pineapple printed shirts, decorative pineapples or even throw an entire Pineapple Party!
So this summer float in style by floating on a giant pineapple! Lounge on your pineapple float with a pina colada in hand. Trust us, your friends will be jealous!
12. Beer Pong
Okay, okay, you may not be able to lounge on this pool float but you'll seriously want to show up to the pool with this! Why play beer pong on land, when you can play it in the water!
Have a few drinks with friends and have fun in the water with this floating game. Make it a contest and whoever loses has to do laps in the pool, but responsibly of course!
13. Rose Bottle Pool Float
Celebrate with a glass of rose and a giant pool float! This awesome pool float is vibrantly pink and perfect for lounging in the water.
You'll love all the little details in this pool float and your friends will be begging to have a turn. You can finally rose all day!
14. Melting Ice Cream Pool Float
Ice cream is one of the most sought after summer treats! For good reason, it's delicious!
We all know how quickly ice cream melts on a hot summer day, which makes this pool float so fitting for your summer festivities. Lounge by the pool on your melting ice cream pool float and enjoy an ice cream by the water.
15. Ice Pop Pool Float
Much like ice cream, popsicles are also a popular summer treat! But if you're going to indulge in this delicious summer treat make sure it's a delicious rocket pop!
Better yet, why not show up to your next pool party with an awesome giant ice pop pool float! Its vibrant color will stand out, just don't be surprised when your friends try to steal your awesome pool float from you.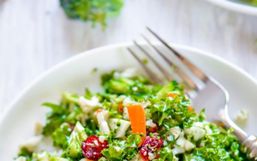 Maintaining a healthy lifestyle is so important to us and when it comes to the food category some consider green foods to be...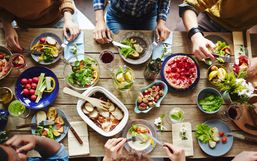 Do you remember the Canada's Food Guide rainbow that you would learn about in health class as a student? Who could forget it?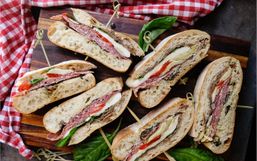 Summer is one of the most sought-after seasons of the year. If you experience cold winter months then you surely appreciate those...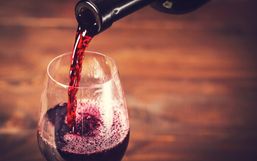 We've all heard it before "be sure to get a good night sleep". But do you know how important that statement really is?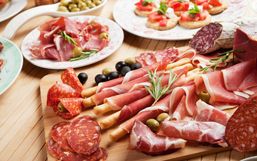 Stay clear of the sun, don't smoke, get adequate sleep, and limit your stress is all you need to prevent accelerated aging, right?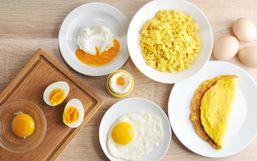 Here's the thing, we tend to put a lot of emphasis on what we shouldn't be eating but it's time the foods we really should be...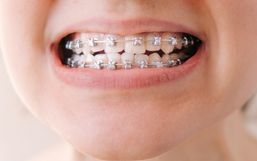 Preparing for braces can be both exciting and intimidating. It's exciting because you know the end result will be well worth the...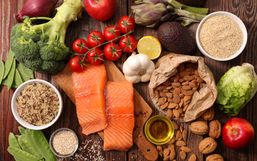 Being comfortable in your body is essential to living a happy life.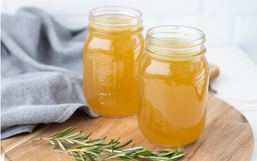 So, you're sick in bed and your stomach is grumbling and you don't know what to eat that won't make you throw up.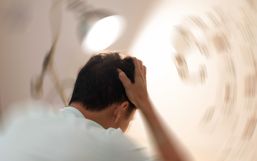 Many people are seeing great success with the keto diet and though a lot of us thought this would be a soon-to-go fad, this keto...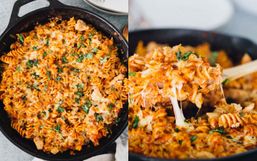 Stocking your pantry with nonperishable items is a great way to ensure you have ingredients readily available.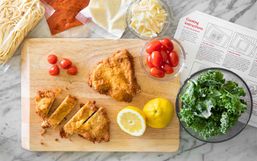 Most restaurants have temporarily closed their dine-in option but that isn't stopping them from making sure their fans get their...