Mmm… nothing quite beats tender chicken wings smothered in your favorite sauces. Chicken wings may be delicious but you have to eat a ton of them to make it a full meal. And sure, celery and carrot sticks serve well with wings but they're not exactly the most exciting side you can enjoy! But what exactly can you serve with chicken wings? We searched the web and found the best side dishes to pair with chicken wings to ensure your whole meal is just as delicious as those savory wings!
Chicken is a highly sought-after ingredient because it is rich in protein, is relatively budget-friendly, and you are almost...
Interestingly enough, there are many ingredients in your everyday foods that are shockingly not what they seem.
When it comes to preparing for a big date or event, we have so much to think about.
For those who have to deal with an anxiety disorder, they often have the constant feeling of uneasiness, worry and fear.
Meghan Markle, now the Duchess of Sussex, has been in the spotlight long before her royal commitment.
Meghan Markle has captured everyone's attention but not just because of her acting career, because of her new relationship and now...
By now we're all well aware that plastic pollution is a real problem, and it's not only impacting our oceans, but also the...
Struggling for years with a sensitive stomach, about a year ago, I was told by my specialist to take Gluten off the table.
Containers are crucial for transporting food and liquids while we live our busy lives.
This week was a taste of my own medicine, so to speak. Among my group of friends, it has become a running a joke that at a...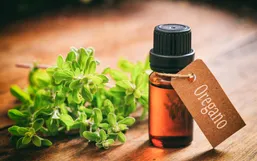 I newly discovered oregano oil a little over a year ago from a friend who swore by and raved about its amazing super-power-like...
Do you remember the Canada's Food Guide rainbow that you would learn about in health class as a student? Who could forget it?