That delicious familiar buffalo sauce is often accompanied by something breaded and fried,  like chicken wings, or a buffalo chicken sandwich, more often that not, not-so-gluten-free. Ugh, hard times. However, there's always fun alternatives to be made, and ones that can still fill you with protein, too! These dip-worthy nuggets are pan-fried instead of deep-fried, hand rolled and delicious on top of a salad, or just as finger food for your next get together. The quinoa is blended perfectly with a white bean (in this case, cannellini beans) to make a nugget you can feel good about eating!
Ingredients
FOR THE SAUCE:
2 tbsp butter (or dairy free alternative, like Earth Balance spread)
2 tbsp olive oil
1/3 cup hot sauce (like Frank's Red Hot)
1/2 tsp seasoning salt
FOR THE NUGGETS:
2 cups cooked quinoa
1 cup white beans, drained, rinsed & mashed (we used cannellini beans)
1/2 cup gluten-free panko bread crumbs
1 large egg, lightly beaten (to make this recipe vegan - use an egg replacer)
1/2 tsp table salt
1 tsp black ground pepper
3 tbsp olive oil
Equipment
Fork for mashing beans
Mixing Bowl
Non-Stick Pan
Baking Sheet
Tongs
Method
First, make your buffalo sauce using the butter, oil and hot sauce. Set aside.
Next up, drain, rinse and mash the beans.
Combine the cooked quinoa, beans, GF bread crumbs, egg, salts, pepper and then 4 tablespoons of the buffalo sauce mixture you just made. Mix together with your hands.
Once mixed thoroughly, begin forming balls tightly in your hands with the quinoa mixture, around the size of a tablespoon for each. Set them aside one at a time on a baking sheet. This should form 24 balls, minimum.
In a large non-stick skiller, heat olive oil over a medium high heat. Begin adding the quinoa nuggets to the pan, and cook until you can see them browning and crisp on all edges. Remove the nuggets with tongs, and set aside. Continue this until all the nuggets and cooked. Be gentle, they can crumble.
Next, gently toss each ball into the buffalo sauce.
Serve with dipping sauce such as ranch or blue cheese dressing (or alternatively a vegan substitute like Daiya dressings)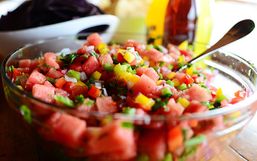 Chips and dip are such an easy go-to snack for entertaining or just preparing a quick and easy snack to munch on.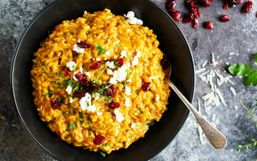 Meatless Mondays are not only a new trending idea on social media, but a healthy way to approach finding a balance between meat...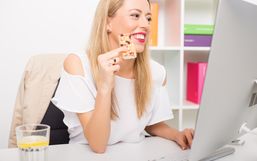 Finding the right protein bar that isn't packed with sugar and additives can be a difficult task.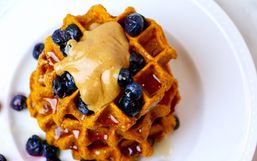 When choosing a side dish carb, many are making the switch from white potato to sweet potato for their dinners.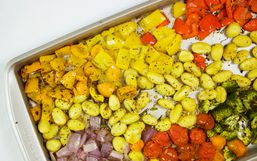 You definitely don't have to be Italian to enjoy gnocchi. Those pillowy dough-balls melt in your mouth and are delicious no matter...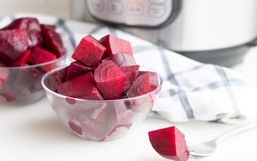 While I love root veggies, they can take a long time to cook. Plus, my oven lets off a lot of heat, making me hesitant to use it...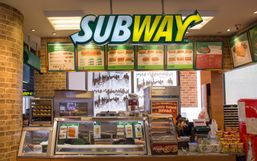 Beyond Meat is spreading like wildfire. More and more fast-food chains are hopping on the plant-based bandwagon.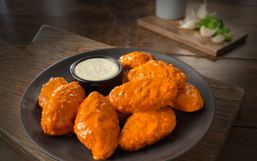 With vegetarian and vegan diets on the rise, more restaurants are hopping on the meatless trend train.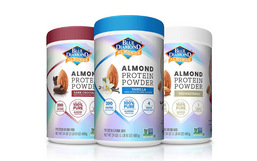 Blue Diamond Growers is entering 2020 with a brand new product, Blue Diamond Almond Protein Powder made from 100% pure almond...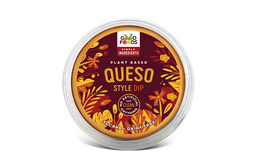 The plant-based diet trend is growing and it shows no signs of stopping!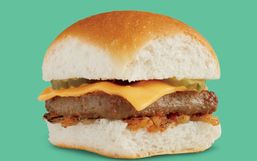 Brace yourselves because White Castle has unveiled amazing news! White Castle announced that they will soon become the very first...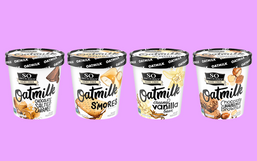 With dairy allergies and vegan dietary preferences on the rise, companies are making the commitment to offer their consumers more...