Football and chicken wings….ahhh sweet, sweet (and spicy) traditions. When you're gearing up for a meal plan for game day, chicken wings are a no-brainer to be on the menu. What kind of chicken wings is entirely up to you. Even having a buffet of chicken wings would be a total touchdown of a spread (sorry, I had to… #footballpuns). Sales in chicken wings actually spikes dramatically right at Super Bowl time, probably thanks to the trends set in motion by sports bars. It's no wonder, that even though tacos and burgers and finger foods try their mightiest, the chicken wing still does it's thang, and beats them all out – year after year, as the football food of choice. So whether you're looking for a great potluck-style wing recipe or hosting the game yourself, these are some top notch wings you'll want to be seeing on your game day menu!
1. Crockpot Sticky Asian Wings
Chicken wings? Yaaaasss. Asian style BBQ sauce? Yaaaaaasss!! Crock pot recipe? OH heck yaaaassss!! These fall-off-the-bone sweet and savory wings will be an absolute crowd pleaser. Just don't forget to hand out some napkins, too!
2. Healthy Baked Salt & Pepper Wings
Listen, I know that nobody wants to think about their health and intake on a day like game day but, when a simple recipe comes about that's good, healthy and downright amazing? You give it a shot, and appreciate that maybe it's a little bit less guilt to eat your way through 4 quarters of football!
3. Bourbon Maple Glazed Chicken Wings
These wings may seem sophisticated, but they're simple! With the flavor fusions of maple and bourbon, you'll get a sweet and savory wing that will have people wondering just what's in that sauce.
4. Baked Garlic Parmesan Chicken Wings
Remember when wings used to just be ordered in mild, medium, spicy and honey garlic? Well, the game has changed. So has your game day party foods. Keep guests and fans on their toes with these amazing gar-par version of the chicken wing.
5. IPA & Sriracha Chicken Wings
Beer + Hot Sauce + Chicken Wings? Match made in football heaven. Make sure you have some cold IPA beer ready to serve alongside these bad boys.
6. Fajita Chicken Wings
I love when worlds collide, especially food worlds. As a fajita fan myself, these are definitely the kind of wings I'd be reaching for at half-time.
7. Grilled Cajun Wings With Alabama White Sauce
If you've yet to try Alabama white sauce, well – it's about time you do. It's pretty freaking phenomenal, especially on chicken wings. It brings a balance to the flavors (much like buffalo wings and blue cheese dip) and you'll be wondering why you hadn't tried this sooner.
8. Enchilada Chicken Wings
Enchilada sauce is an absolute favorite in my house. Not too thick, not too spicy, easy to make (errr…easy to open a can) and kids seem to like it just as much as the adults do. This recipe takes an impressive spin on the chicken wing bringing in that Mexican fusion without frightening off the classic chicken wing lovers!
9. Classic Crispy BAKED Chicken Wings
Not all of us own a deep fryer (or want to) so a baked variety of a chicken wing that's still cripsy? That's money right there. No need to announce that your wings are not fried in oil and unnecessary fats and calories, no one will know the difference.
10. Peanut Butter and Jelly Chicken Wings
While the idea of peanut butter and jelly may be making you question this chicken wing concept, think about how amazing peanut sauce is in Thai food, or how well jelly lends itself in a Swedish meatball recipe. So simply take your mind away from a traditional peanut butter and jelly sandwich, and think sweet and spicy sweet pb & j chicken wings…you will not regret trying these, and neither will your guests.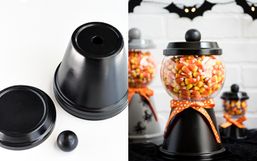 Holidays are fun and only come once a year so this year go all out and host an epic Halloween party!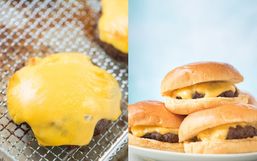 Kitchen gadgets are getting more and more impressive every year. The Instant Pot has been the most sought after kitchen appliance...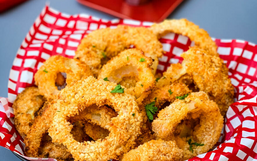 Everyone and their besties have an Instant Pot pressure cooker these days, and if you don't have one yet, you really need to get...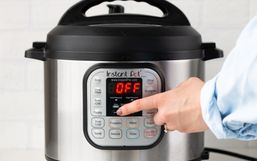 Do you know what FOMO is? Fear of missing out. I've been experiencing it ever since everyone under the sun got an Instant Pot for...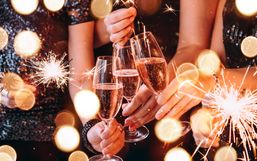 There is no better way to celebrate the end of a year and the fresh new start of a new one than to go all out at a New Year's Eve...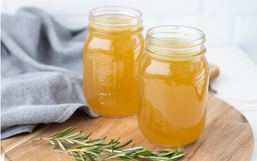 So, you're sick in bed and your stomach is grumbling and you don't know what to eat that won't make you throw up.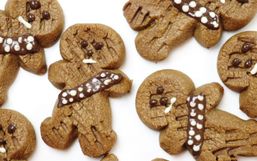 A long time ago in a galaxy far, far away… ...is a party you better get creating a menu for!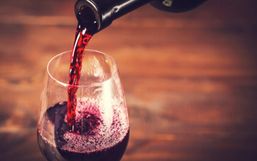 There's no better way to wind down from a busy day than to catch up on your favorite shows with snacks in hand, amirite?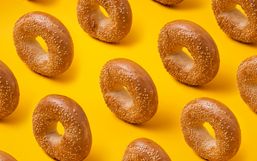 Mark your calendars, National Bagel Day is happening on January 15th, 2020 which means you get to score delicious deals!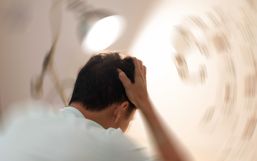 Many people are seeing great success with the keto diet and though a lot of us thought this would be a soon-to-go fad, this keto...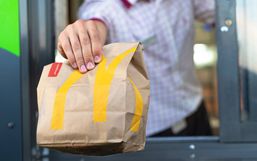 Nothing quite compares to a good ole homecooked meal but sometimes life gets busy. That's where fast-food comes in!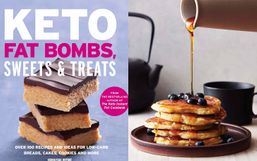 Following a diet is never easy -- it requires planning, motivation, and most of all, dedication.