Wondering how to hard boil your eggs? You're not alone.
Terms like "How to Hard Boil Eggs" and "Hard Boil Eggs Time" are some of the most highly-searched topics this time of year.
Luckily, we have this incredibly easy, step-by-step guide to help make sure you prepare the perfect hard-boiled egg every time.
Here's what you need:
Eggs (I usually do 6 per round in a large pot)
Pot (the bigger the better, so the eggs don't crack)
Bowl (big as well – you'll be transferring the eggs into this bowl after they're cooked)
Spoon (to help get the eggs out of the pot once they're boiled)
Water (tap water will do)
Step-by-Step Guide for How to Hard Boil Eggs:
1. Place the eggs into the pot carefully so they don't crack
2. Pour cold water into the pot, making sure every egg is covered by at least 1 inch of water
3. Place the pot on the stove and heat on medium
4. Once the water comes to a boil, turn off the element and cover the pot with a lid
5. Leave the pot on the element (with the lid on it) for an additional 15-17 minutes
6. Once the time is up, transfer the eggs from the pot into the bowl using your spoon
7. Pour cold water into the bowl and let the eggs sit for an additional 10 minutes
8. The eggs are done! Either serve them as-is or place them in a bowl in the fridge for later
It's really as easy as that!
How to Tell if an Egg is Hard Boiled
Still not confident that your eggs are hard boiled? Place the egg on its side on a countertop. Spin it softly. If the egg spins nicely, it's hard boiled. If it flops all over, it probably needed more time.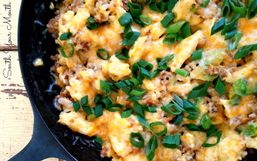 When on a Ketogenic diet (aka: Keto) you will learn real fast, that eggs are your new best friend.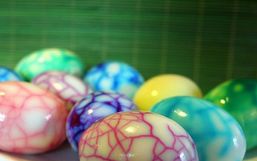 Want to make hard boiled eggs for Easter that will really wow your guests?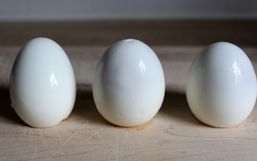 Hard boiled eggs can be the perfect solution to whipping up an impressive last minute appetizer like deviled eggs, make egg...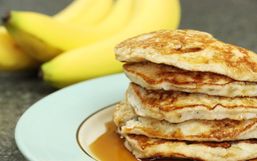 I know what you're thinking....Pancakes, healthy? Two ingredients? How? What? Where? When? Why?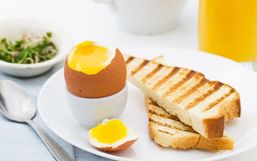 Easter is just around the corner and there's one essential item on everyone's Easter dinner menu: hard-boiled eggs.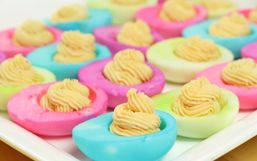 Color-dying eggs at Easter is most definitely a beloved holiday tradition. Eating eggs, is too.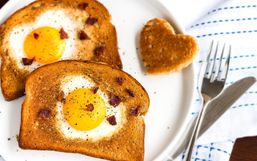 For an Easter brunch that will put a hip-hop in your step, feast your eyes on these delectable, egg-inspired dishes—including...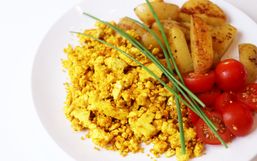 Going towards a plant based / vegan diet, most people struggle with those final "giving ups" like cheese and eggs, they aren't...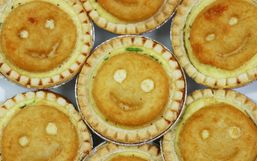 My brain has been in "back to school" mode for a while now. It's not my first rodeo, but it's always my biggest struggle (for...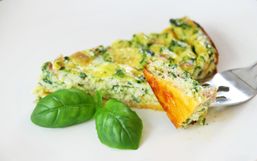 One of the main Ketogenic Diet essential foods is eggs. Rich in protein and the fats you need to keep fueled, it's no wonder...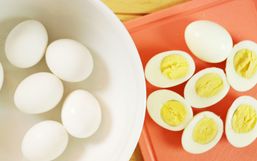 Hard boiling eggs, as simple as they seem, tend to be something you figure out and then you never mess with.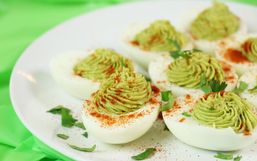 With a combination this good, we just had to make it! By simply mixing in avocado into the yolks along with a small amount of...