Before Easter, we are always looking forward to the seasonal Easter sweets that the Easter Bunny leaves behind in our homes. Or just waiting until the day after Easter to get all the candy half price. Once the excitement dies down, however, we are left with a pile of sugar and the upcoming poolside season of Summer. Sorry, that was depressing. But we all needed to hear it. So, to solve this problem, you're going to do the following:
Step 1: Invite 5 to 10 friends over for coffee and desserts.
Step 2: Pull together all the Easter chocolate and candy you can find.
Step 3: Select a recipe below that best suits what sugary resources you have.
Step 4: Make all your friends help you eat some Easter sweets.
1. Mini Eggs Brownie Parfait
For this recipe, you'll need some brownie mix, whipped cream and a few other miscellaneous items. It looks so creative and your guests won't know that you're just trying to get rid of chocolate -which is a major bonus for you.
2. Chocolate Cadbury Eggs Cookies
Not feeling like making individual parfaits? Are the guests going to be here in half an hour? No problem, bake these with a little love, and soon, your kitchen will have the aroma of warm cookies.
3. Spring Chocolate Bark
For bark, throw in whatever candy is lying around and place in the fridge or freezer to chill. Send your friends home with goodie bags filled with bark and they'll have thought they went to a party where you were just really thoughtful. Not trying to get rid of candy.
4. Edible Monster Cookie Dough
Score some "cookie" points with your pals when you bring out a bowl of cookie dough, packed with their most crave-able easter sweets. Add onto pretzels, or opt for an ice cream bar where this is a topping.
5. Spring Coconut Cream Pie
So you invited your neighbors over a little too soon and have no idea how you're going to pull off this Easter-Leftover-Candy party. Grab a pre-made coconut creme pie and decorate it to look ever so springy!
6. Chocolate Peanut Butter Peeps Skillets
Easter has not yet arrived, so if it looks too good to be a leftover, serve it at Easter for dessert! Get your guests excited for summer with Easter S'Mores.
7. Chocolate Rice Crispy Fridge Cake
Each bite of these squares will have a different flavor! Surprise your tastebuds with the ultimate leftover dessert square that will pair perfectly with a hot cup of coffee.
8. Bunny to Mousse
You get it? Bunny? Into a MOUSSE? Oh you get it. Okay good. This recipe is simple and sweet and won't even look like it's made out of Chocolate Easter Bunnies!
9. Peeps Show S'Mores Bar
This is where Granola Bars and S'Mores collide with Easter. Send these squares to school with the kids to share with their class and you won't have to worry about any more neon marshmallows filling your cupboards. They're even peanut free!
10.  Cadbury Creme Egg Chocolate Fudge
This is the answer for all those Creme Eggs you bought when you got a little too excited about seeing them appear at the beginning of Easter season. It's so rich you may have to send some home with your guests instead of expecting them to eat it all at once!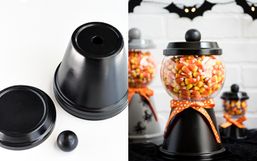 Holidays are fun and only come once a year so this year go all out and host an epic Halloween party!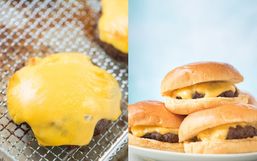 Kitchen gadgets are getting more and more impressive every year. The Instant Pot has been the most sought after kitchen appliance...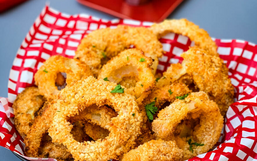 Everyone and their besties have an Instant Pot pressure cooker these days, and if you don't have one yet, you really need to get...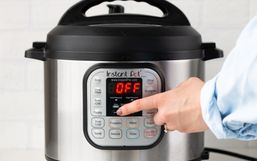 Do you know what FOMO is? Fear of missing out. I've been experiencing it ever since everyone under the sun got an Instant Pot for...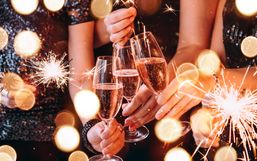 There is no better way to celebrate the end of a year and the fresh new start of a new one than to go all out at a New Year's Eve...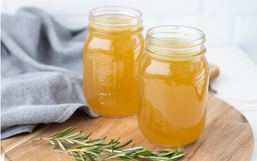 So, you're sick in bed and your stomach is grumbling and you don't know what to eat that won't make you throw up.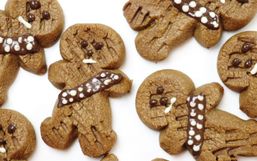 A long time ago in a galaxy far, far away… ...is a party you better get creating a menu for!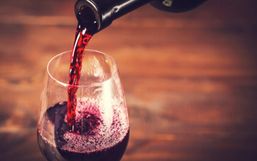 There's no better way to wind down from a busy day than to catch up on your favorite shows with snacks in hand, amirite?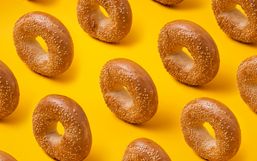 Mark your calendars, National Bagel Day is happening on January 15th, 2020 which means you get to score delicious deals!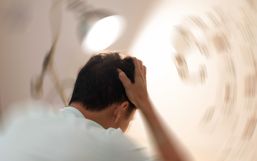 Many people are seeing great success with the keto diet and though a lot of us thought this would be a soon-to-go fad, this keto...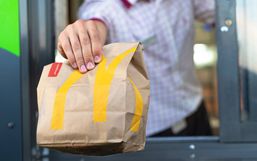 Nothing quite compares to a good ole homecooked meal but sometimes life gets busy. That's where fast-food comes in!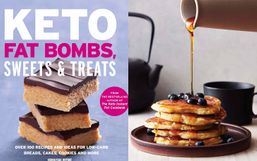 Following a diet is never easy -- it requires planning, motivation, and most of all, dedication.