Easter is just around the corner and there's one essential item on everyone's Easter dinner menu: hard-boiled eggs. Hard-boiled eggs are incredibly easy to make but there are a few key elements you should be aware of before you begin boiling.
Related Topics (Ads):
Two of the most common questions, when boiling eggs are "How long, do I boil them for" and "How long do they stay good for." Luckily, we have the answer to both questions right here.
1. Hard Boiled Eggs Time
First of all, the length of time you boil your eggs for will depend on how exactly you want your eggs. If you like the yolk really dry, leave them in the pot for a few extra minutes, if you like the yolk runny, take them out a few minutes early. If you like them just right (like I do) you'll want to bring the pot of water with the eggs in it to a boil, take the pot off the element (and place it on a cool element). Put a lid on the pot and leave it for about 13 minutes. Remove the eggs after 13 minutes and put them in a bowl in the fridge.
How Long do Hard Boiled Eggs Keep?
It's hard to tell whether a hard-boiled egg has gone bad. Best practice is to eat your eggs within one week of boiling – as long as you've kept them in the fridge. If you've had them out all day (to serve for Easter day, for example), you should probably throw them out at the end of the day.
If you're looking for instructions on how to hard boil an egg, you can check out our easy step-by-step guide here. If you're looking for cool ways to decorate hard-boiled eggs, you can check out our 6 unique egg decorating ideas here.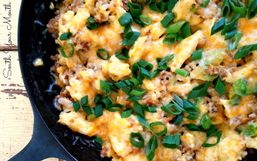 When on a Ketogenic diet (aka: Keto) you will learn real fast, that eggs are your new best friend.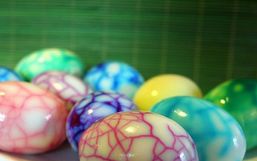 Want to make hard boiled eggs for Easter that will really wow your guests?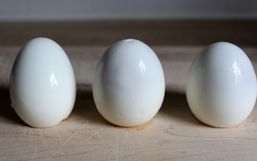 Hard boiled eggs can be the perfect solution to whipping up an impressive last minute appetizer like deviled eggs, make egg...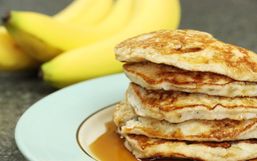 I know what you're thinking....Pancakes, healthy? Two ingredients? How? What? Where? When? Why?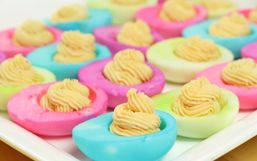 Color-dying eggs at Easter is most definitely a beloved holiday tradition. Eating eggs, is too.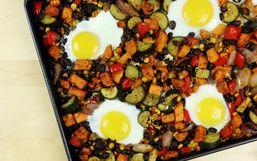 To be honest, I'm not a big breakfast eater. It's too early for me to have an appetite.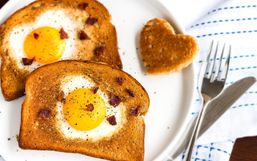 For an Easter brunch that will put a hip-hop in your step, feast your eyes on these delectable, egg-inspired dishes—including...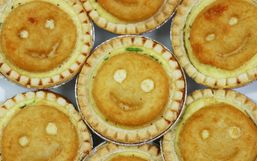 My brain has been in "back to school" mode for a while now. It's not my first rodeo, but it's always my biggest struggle (for...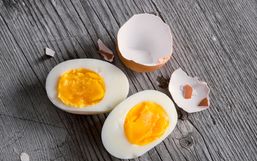 Wondering how to hard boil your eggs? You're not alone. Terms like "How to Hard Boil Eggs" and "Hard Boil Eggs Time" are some...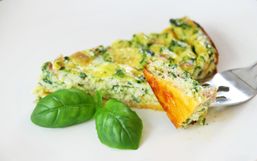 One of the main Ketogenic Diet essential foods is eggs. Rich in protein and the fats you need to keep fueled, it's no wonder...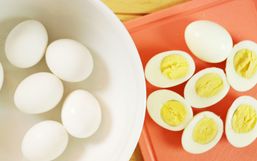 Hard boiling eggs, as simple as they seem, tend to be something you figure out and then you never mess with.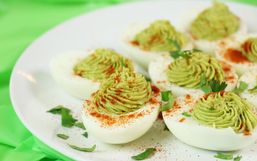 With a combination this good, we just had to make it! By simply mixing in avocado into the yolks along with a small amount of...