Forget the prepackaged hard pastry from your childhood! Create a copycat version of the Pop Tart, but homemade, and MINI (because everything is cuter in miniatures).
Related Topics (Ads):
Ingredients
1 Pre-made Rollout Pie Crust Dough
1/4 cup Jam/Jelly of choice (strawberry used here)
1 cup Icing Sugar
Milk
Rainbow Sprinkles
Equipment
Pizza Cutter
Baking Sheet Lined With Parchment Paper
Mixing Bowl
Hand Mixer, Whisk or Fork
Piping Bag/Ziploc Bag
Small Knife
Method
Preheat your oven or toaster oven to 450 degrees Fahrenheit.
Roll out your pie dough, and with a pizza cutter cut into small rectangles. Remove any excess pie dough.
Using a piping bag, or a ziploc bag, place about 1/4 cup of jam or jelly of choice into the bag, and snip the corner.
Pipe the jam into 1/2 of the pie dough rectangles, then top them with the other half.
Using a fork, crimp the edges of each Pop Tart gently to seal.
Bake for 12-15 minutes in your preheated oven, or until browned. Remove and let cool.
While your Pop Tarts are cooling, take a mixing bowl with 1 cup of icing sugar and begin adding and mixing in a teaspoon of milk at a time. this can be done with a fork or a hand mixer. You want to reach a thick glaze consistency.
Glaze and sprinkle your Pop Tarts once entirely cooled, and serve!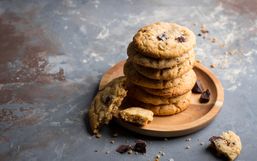 With more people spending time at home, it seems more people are baking up a storm in their kitchen!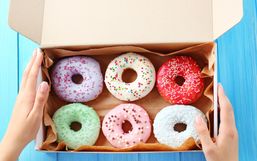 Today is arguably the best food holiday of the year, National Donut Day!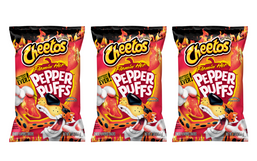 Cheetos has unveiled some interesting flavors and product innovations over the years but the brand isn't done yet!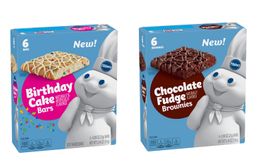 Pillsbury is renowned for its delicious ready-to-bake treats from crescent rolls to cinnamon buns, and not to mention their...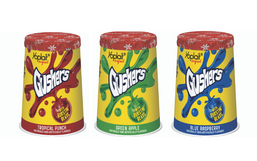 Yogurt is an amazing versatile snack. It can be enjoyed on the go, combined with granola or fresh fruit, and it comes in different...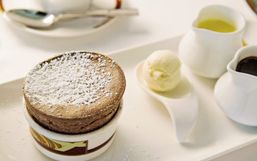 Disney theme parks and Disney Cruise Lines may be temporarily closed and suspended but that isn't stopping Disney from finding...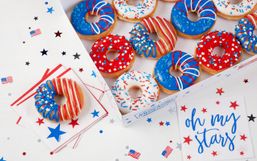 Your 4th of July celebrations may look a little different this year but that doesn't mean you still can't enjoy delicious food and...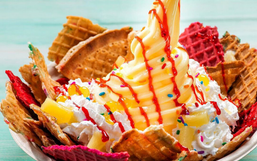 Disney's theme parks are renowned for many things from the exciting rides to friendly characters, and of course its delicious...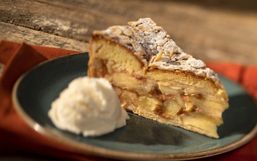 Over the last few months, Disney has shared some of their most coveted recipes with their fans so you can at least feel like...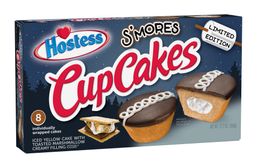 Hostess is known for their yummy treats from cupcakes to Donettes, Twinkies, and so much more.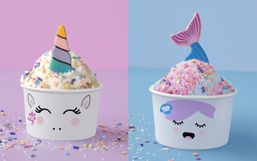 July is National Ice Cream Month and what better way to celebrate than with a delicious and exciting ice cream treat in hand.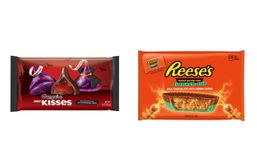 Even though we're currently in the heat of summer, fall is creeping around the corner!