Fairlife is renowned for its wide range of better-for-you products like their ultra-filtered milk which features 50 percent more protein and 50 percent less sugar than regular milk. The ultra-filtered milk hit stores nationally in 2015 and since then, fans have been begging the brand for ice cream. "When will you come out with ice cream?" "If I make up a song about fairlife ice cream, will you guys make some?" "Why am I not seeing the fairlife logo in my store's ice cream section?" are just a few of the questions the brand receive!
Well buckle up fairlife fans, the brand is officially entering the ice cream category, and pints of delicious fairlife ice cream will be coming to a freezer aisle near you! Fairlife has joined forces with Boardwalk Frozen Treats to unveil not one but seven crave-worthy ice cream flavors including Vanilla, Cookies & Cream, Chocolate, Mint Chip, Double Fudge Brownie, Java Chip, and Chocolate Peanut Butter.
Fairlife Light Ice Cream is made from their legendary ultra-filtered milk which ensures each dessert features a creamy texture and a strong nutrition profile! Better yet, each pint of ice cream is also lactose-free! The ice cream also contains eight to nine grams of high-quality protein (depending on the flavor) as well as 40% less sugar than traditional ice cream. The milk used in the ice cream comes from cows raised without artificial growth hormones and it's also made with natural flavors, and no artificial preservatives or colors! fairlife Light Ice Cream will be making its way to the freezer aisle in many major retailers nationwide such as Walmart, Vons, Food Lion, Hy-Vee, Safeway, and more! You can learn more on fairlife's website.
"It's an honor to work with Boardwalk Frozen Treats, a company with extensive experience in the sales, marketing, and distribution of national ice cream brands. Our partnership with them allows us the opportunity to explore the world of frozen desserts," said Tim Doelman, Chief Executive Officer at fairlife, LLC. "So many of our fans have requested this. And as much as we will miss their homemade videos, fan fiction commercials, and other creative proposals for fairlife ice cream, we are thrilled to finally give fairlife consumers what they want. A line of tasty light ice creams that consumers can enjoy. Our light ice cream has either a third the calories, or half the fat, of traditional ice cream, or in some cases both. We hope to change the perception that frozen treats with improved nutritional profiles don't taste as good as traditional ice cream, especially for the 76% of consumers who make an effort to eat healthy."
ICYMI: Earlier this year, fairlife debuted a new line of coffee creamers!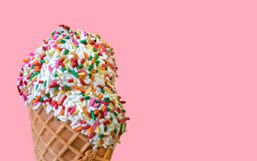 Have you ever heard of an ice cream social? It sounds a little old fashioned, and it is!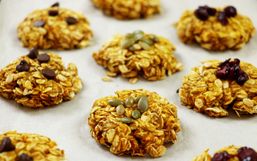 When we think of pumpkins we are often quick to bring our minds to fond memories of pies, lattes and carvings, right?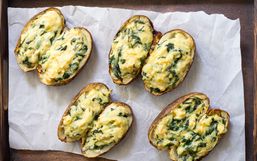 If you happen to have a vegan friend these days (which, we basically all do) or perhaps are vegan yourself - you likely have heard...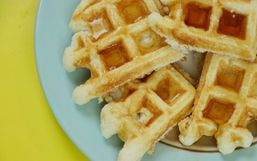 If you've ever been on a low-carb diet you know real fast that breakfast especially can be a challenge.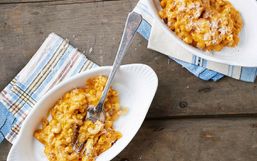 Like the newly popular kitchen gadget, the Instant Pot, the slow cooker still makes the top favorite kitchen gadgets to have.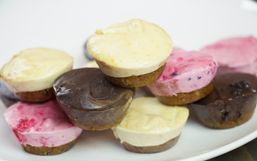 For many, cheese is one of the hardest foods to give up when you adopt a vegan diet, no matter the reason you've decided to cut...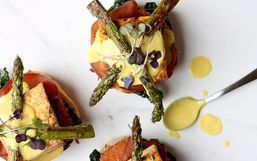 Breakfast can be an instant frustration when you're on a plant-based diet. Don't believe me?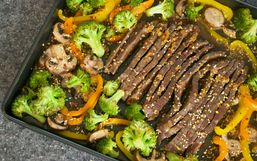 It's officially summer and that means it's grilling season! Unfortunately, not everybody has a barbeque.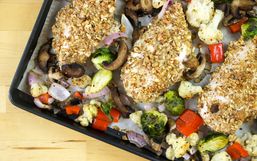 Sheet pan dinners are the answer to all your weekday dinner problems.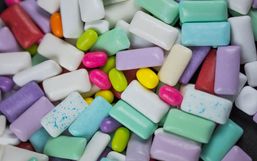 There are many reasons why one may need to avoid dairy products such as following a vegan lifestyle, having an intolerance to...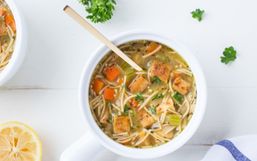 As much as I love summer weather, what really makes my heart sing are warm comforting meals!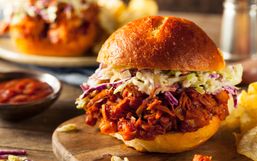 The best part of every party is undoubtedly the food. If you're not eating good food are you really having a good time?