Have you ever heard of an ice cream social? It sounds a little old fashioned, and it is! Pool parties are definitely a summer staple for social events, but this summer, try out this renewed party idea centering around ice cream. The party theme is obviously fantastic for children, but can work for adults too! Set up an ice cream sundae bar that will put your local froyo stand to shame and decorate your home with all the best pastel and gold details you can find. It's a great idea to host a themed party, but finding the right details and decorations can be challenging. To make it easy for you, we've put together a list of everything you will need to host your first ice cream social. Go on Amazon, fill your basket, and soon enough everything you need will arrive at your door. Consider it an ice cream social delivered to you!
1. Decorations
Set the tone of your party with light pastel colors and gold accents. This ice cream party set up is so easy to do and very affordable for a birthday party.
Get the We Love Ice Cream banner and ice cream cone decorations here.
2.  Utensils and Bowls
Scoop your ice cream ahead of time into shallow mason jars and display in a tin bucket filled with ice. Remember to leave room for toppings!
Get the mason jars here.
3. Sprinkles
Pick out some colorful sprinkles that you don't usually see at the grocery store to add a perfect splash of color to your ice cream sundae.
Get the confetti sprinkles here.
Get the Tiffany Twinkle Sprinkles here.
4. Baked Goods
Always whip up some cookies and brownies before an ice cream social. Once baked, cut them up into small pieces to be added as toppings.
5. Chocolate Bars
Everyone has a favorite chocolate bar. Display a variety of chocolates to be crushed and added to the mountain of sugary goodness.
Get your medley of chocolate bars here.
6. Candy
Candy for an ice cream bar is always a must! Present an assortment of colorful options because a colorful meal is a healthy meal…right?
Get the assortment of candy here.
7.  Sauces
Pour your sauces into some lovely glass dispensers or just place the bottles on the table! Remember that brownie mix from Costco that is to die for? Well they also have chocolate sauce. BOOM.
Get your ice cream sauces here.
8. Ice Cream
Wanting to take your party to the next level? How about making your own ice cream? You can even do a bunch of different flavors for some variety!
Get the ice cream maker here.
9.  Fun Party Activity: Pin The Cherry On The Sundae
No party is complete without a good game. Pin the cherry on the sundae is a winner every time!
10.  Party Favor
These sweet little favors are cost effective and quick to make. Those are the kinds of favors I love!
Get the Double Bubble gum balls here.
Get the gold cupcake tins here.
Forkly.com is a participant in the Amazon Services LLC Associates Program, an affiliate advertising program designed to provide a means for sites to earn advertising fees by advertising and linking to Forkly.com.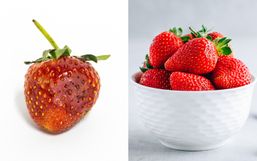 Nothing quite compares to eating a bowl of fresh strawberries but that sweet fruit never seems to last as long as we want it!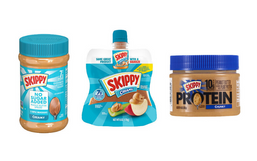 Good news peanut butter fans, SKIPPY® peanut butter just announced that they are launching three new innovative products to their...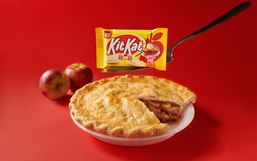 Kit Kat has unveiled some seriously delicious flavor combinations over the last few years and the brand isn't done yet!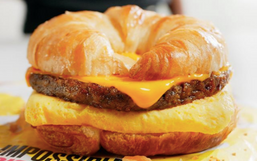 The plant-based food trend isn't going anywhere and more restaurants are adding new innovative products to their menus to meet...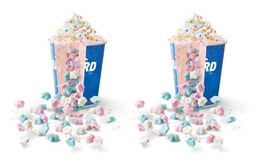 Warm sunny days are here and what better way to cool off this summer than with a delicious ice cream treat in hand!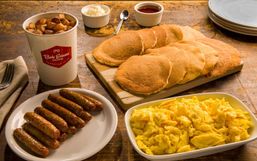 Father's Day is nearly here and restaurants around the country want to help you celebrate the special guest of honor!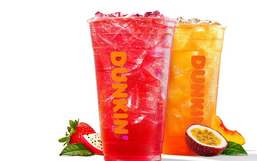 If you need a physical refresh from the challenging spring we've all had then get ready because Dunkin' is offering a new treat...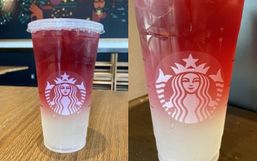 Independence Day is just around the corner! Even if your celebrations look a little different this year, there are still so many...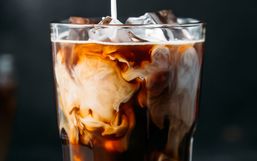 Alright, coffee lovers buckle up because you're in for some exciting news today!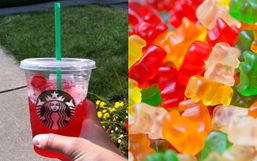 Starbuck's secret menu is a beautiful thing because it transforms the traditional menu into endless possibilities!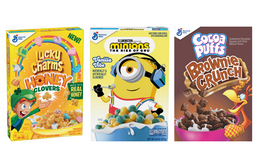 The cereal aisle is a beautiful place. It's full of extravagant choices from chocolate and marshmallows to cinnamon swirls and of...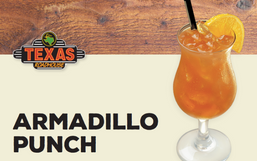 Texas Roadhouse is renowned for its hand-cut steaks, fall-off-the-bone ribs, and delicious sides!