Merry Christmas… in July?! Yes, Mars, Incorporated wants to get you in the holiday spirit early this year! The brand just announced that they're baking a new delicious M&M's flavor right now and we know the jolly man in the big red suit is going to approve!
New M&M's Sugar Cookie treats will be joining the lineup for the 2020 holiday season. The new M&M's will feature white chocolate, sugar cookie-flavored shells, and a crispy center. It's essentially a mini sugar cookie in every bite! And of course, the Sugar Cookie M&M's will feature festive colors of red, green, and white!
We know that we're right in the middle of a hot summer, and we just started talking about Halloween candy, but it's never too early to start getting excited for the holidays, right? It's worth noting that even though Mars just made the announcement, the new product won't be officially hitting the shelves until November. That said you will have a chance to try them early! Mark your calendars because on July 25, 2020, you can head to M&M's official Instagram and Twitter pages and comment on one (or both) of their posts for a chance to win a pack!
Source: MARS
ICYMI: Hershey's unveiled their 2020 Halloween Candy Lineup! The new lineup features Vampire Kisses, Reese's Franken Cups, Hershey's Cookies 'N' Crème Fangs, and Kit Kat Witch's Brew. The brand also plans on bringing back your fan-favorites including Reese's Peanut Butter Pumpkins, Kit Kat Pumpkin Pie Miniatures, Glow-In-The-Dark Assortment, Hershey's Kisses Monster milk chocolates and beyond. There is so much to look forward to this holiday season!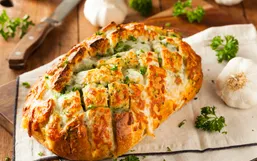 Christmas is coming and with it comes family get-togethers and parties.
Are you ready to "bend and snap"? Because that's exactly what you'll be doing after you order this Legally Blonde drink off the...
Summer is officially here and what better way to treat yourself and stay cool than with a refreshing beverage in hand!
Starbucks is not only renowned for their delicious coffee but they have a drink for everyone whether you're a chocolate fan or...
Disney theme parks and Disney Cruise Lines may be temporarily closed and suspended but that isn't stopping Disney from finding...
Hard seltzers have become the trendiest drink as of late and for good reason!
Your 4th of July celebrations may look a little different this year but that doesn't mean you still can't enjoy delicious food and...
Disney's theme parks are renowned for many things from the exciting rides to friendly characters, and of course its delicious...
Dunkin' is renowned for its coffee, tea, and delicious donuts but now the chain is entering a new drink category by offering new...
Starbucks' menu offers something for everyone from delicious coffee drinks to fruity beverages and even tasty food.
Summer is officially in full swing and now you can make the most of it with Shake Shack's new beverages!
Taco Bell is no stranger to innovative and exciting menu items.