Taco Bell is no stranger to innovative and exciting menu items. From Pineapple Whip Freeze and Nacho Fries to Flamin' Hot Doritos Locos Tacos and the longest shell in Taco Bell history, the Triplelupa we thought we had seen it all. Now the chain is back again with another impressive menu item called the Grilled Cheese Burrito! This may be Taco Bell's cheesiest new menu item this year!
This new cheesy burrito is inspired by the classic grilled cheese sandwich. It features crave-worthy fillings like seasoned beef, seasoned rice, crunchy red strips, chipotle sauce, sour cream, and of course, loads of ooey-gooey cheese! All of these enticing fillings are wrapped in a warm flour tortilla and grilled to perfection with a warm layer of grilled cheese! Better yet, almost everyone can join in on the fun because you can even order a vegetarian version by simply swapping out the meat for beans.
The new Grilled Cheese Burrito is only here for a limited time and while supplies last so be sure to give it a try while it's here. You can order it a la carte for just $2.99 or as a part of Taco Bell's $5 Box deal which comes with a Crunchy Taco, Cinnamon Twists, and a medium soda drink. It's also worth noting that the new burrito is available at participating U.S. locations so be sure to call your local restaurant to make sure they are offering this delicious item.
As if that announcement wasn't exciting enough, Taco Bell is also announcing that they're bringing back an iconic menu item, the Nacho Crunch Double Stacked Taco! The amazing thing about this taco is that its the best of both worlds as it features both a soft and hard taco. Better yet, the tacos are bonded together with a layer of nacho cheese! The taco also features seasoned beef, cheddar cheese, shredded lettuce, and crunchy red strips. But wait, it gets even better. The taco is making its grand re-debut for just $1! Although, it won't be here forever so take advantage of this special offer while you can.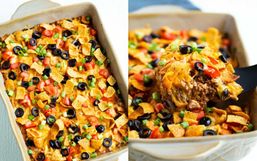 Whether you celebrate Taco Tuesday every week or like to dig into delicious tacos occasionally you have got to try these tasty and...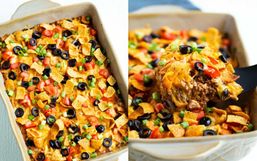 Whether you celebrate Taco Tuesday every week or like to dig into delicious tacos occasionally you have got to try these tasty and...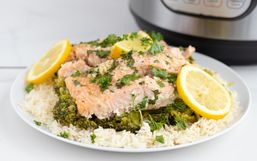 Fish is full of healthy fats, making it the perfect well-rounded dinner.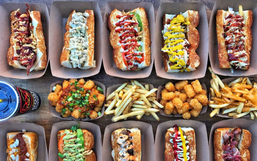 National Hot Dog Day is almost here so get your stretchy pants on and get ready to indulge all day long!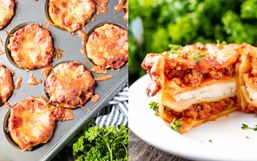 Back to school season is nearly here! We know you're excited to get the whole family back into your routine but with that comes...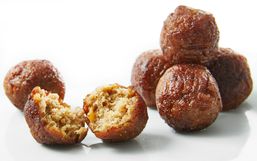 IKEA is renowned for its modern, affordable furniture but they also offer delicious food.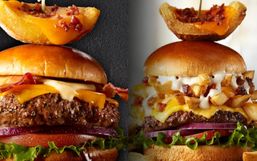 TGI Friday's is renowned for its delicious cocktails but the restaurant chain is also known for its crave-worthy food menu too...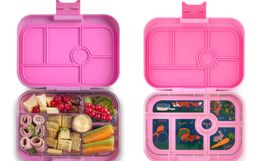 Food Organization inside a lunch bag is one of those arts you must master as a parent.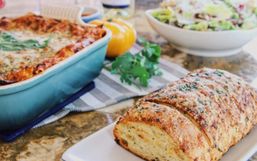 National Lasagna Day is quickly approaching (July 29, 2020), and North Italia wants to help you celebrate!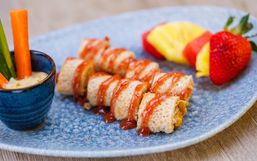 Nothing pairs better together than peanut butter and jelly. And Disney serves these classic ingredients in the best way!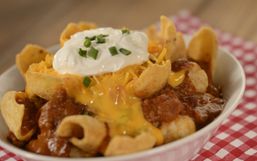 With the Disney parks temporarily closed, Disney has been thinking of fun and innovative ways so you can feel like you're at...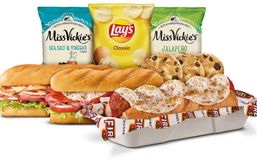 While restaurants and other sources of entertainment remain temporarily closed, many of us are spending more time in the kitchen...