We might be right in the middle of a blazing hot summer but if you find yourself missing everything about fall then we have something exciting for you! You can now order a secret Starbucks drink that tastes like your favorite flavors of fall! So if you find yourself dreading this heat and yearning for those crisp temperatures, cozy sweaters, and all things pumpkin spice, then stay indoors and order yourself a secret Caramel Apple Spice Frappuccino! It'll surely tide you over until fall!
For those that are unfamiliar with the Starbucks secret menu, it's not an official menu per se. But instead, the secret menu allows you to use Starbuck's customizable options to make new, creative drinks. The team at Totally the Bomb are the masterminds behind the Starbucks secret menu and came up with this magnificent beverage!
Since this is a secret drink you can't exactly order a "Caramel Apple Spice Frappuccino" because the barista won't know what you're talking about. Instead, show up with the recipe in hand and nicely ask your barista to make you a custom drink.
According to Totally the Bomb's recipe, this drink starts with an order of a Grande cream-based Cinnamon Dolce Frappuccino. You'll then want to request apple juice for the second line of the cup. Once the barista blends your drink you'll want to ask for extra caramel drizzle and cinnamon dolce powder sprinkles on top! And voila, you'll be sipping on this delicious Caramel Apple Spice Frappuccino in no time. Thankfully, this is a cold drink which means it'll be seriously refreshing even on a hot summer day!
ICYMI: This isn't the only secret Starbucks drink you need to try. You can get Starbucks drinks that taste like gummy bears, peach gummy rings, s'mores, cotton candy, mint chocolate chip ice cream, chocolate-covered strawberries, Cinnamon Toast Crunch Cereal, and Butterbeer. There are even drinks inspired by pink flamingos, 'Legally Blonde', mermaids, and Disney characters like Cinderella. The options are truly endless!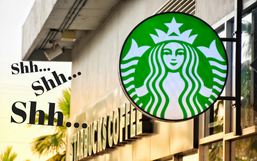 For many, Starbucks is the place they start their day, for others, it's the perfect pick-me-up or a place to meet friends and...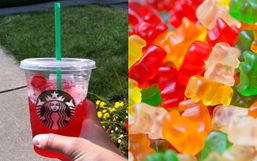 Starbuck's secret menu is a beautiful thing because it transforms the traditional menu into endless possibilities!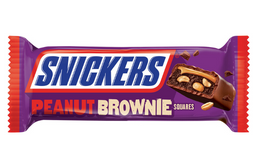 Snickers chocolate bars are already delicious as they are. They're filled with nougat, luxurious caramel, crunchy peanuts, and...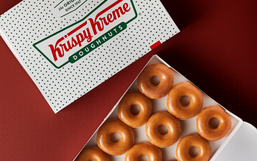 Krispy Kreme is celebrating a big birthday this week as the brand turns the ripe age of 83!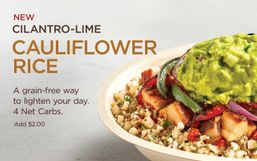 Cauliflower is one of the coolest, most versatile vegetables out there.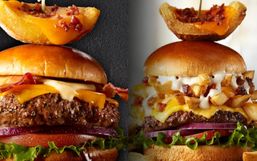 TGI Friday's is renowned for its delicious cocktails but the restaurant chain is also known for its crave-worthy food menu too...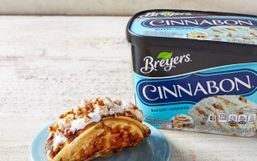 There's no better way to cool off in the summer than with a delicious bowl of ice cream, right?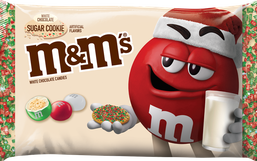 Merry Christmas... in July?! Yes, Mars, Incorporated wants to get you in the holiday spirit early this year!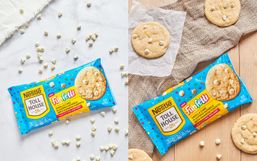 Every day will feel like your birthday when you enjoy a Funfetti treat!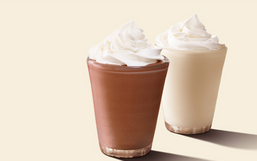 Good news Burger King fans, your favorite milkshakes are getting a mini makeover this summer!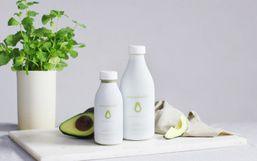 With vegan, flexitarian, and dairy-allergies on the rise, the demand for plant-based milk has only gotten bigger!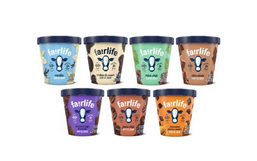 Fairlife is renowned for its wide range of better-for-you products like their ultra-filtered milk which features 50 percent more...