The whole pumpkin spiced thing has become a bit of a movement. There's pumpkin spiced everything now. Some worth it, some maybe not. It the buzzwords of the Fall season and it's not without some really amazing outside-of-the-box recipes and creations you can now find.
If you think you're a pumpkin spiced fan, just you wait. Work your way through this list of the best and the brightest ideas, inventions, recipes, and fan-attire before you know what PS Level you are on!
1. Pumpkin Spiced Tee
Some call it Fall, some call it Autumn. Confused? Us too. Just stick with Pumpkin Spice Season. It's the most accurate anyway. Pair this t-shirt with your favorite ripped jeans this fall and a plaid scarf and you're OWNING the whole vibe this Fall…err, Pumpkin Spice Season.
? Buy it: https://amzn.to/2QkSgYG
2. Pumpkin Spiced Peanut Butter
If you've never tried Peanut Butter & Co's line of peanut butter, you are missing out! If you have, well… you know what's up. Time to grab some in this seasonal flavor and grab a spoon while you're at it!
? Buy it: https://amzn.to/2QjdJRU
3. Cream Cheese Filled Pumpkin Spice Bread
When it comes to recipes, Pinterest is flooded with all things Pumpkin Spice. But this recipe caught our attention. With that layer of cream cheese in a sliced loaf, it's a sure win!
4. Slow Cooker Pumpkin Spice Monkey Bread
If you show up to a potluck, crock pot in hand, you know full well that monkey bread is a hot hit on every occasion. This recipe serves it up warm and gooey with all the pumpkin spice you know and love.
5. Pumpkin Spice Nut Pods
In the non-dairy world, Nut Pods have been making WAVES with its popular nut-based "milk". But there's more, now they have it in Pumpkin Spice too! Even if the Starbucks PSL isn't vegan, this one will be!
? Buy it: https://amzn.to/2QlJt8U
6. Pumpkin Spice Frosted Flakes
They're ggggggreat! Actually, I have no clue. But one can assume. This popular children's cereal is reaching out to us adults with this flavor that has us feeling like a matured version of our inner child.
? Buy it: https://amzn.to/2x7PMEe
7. Pumpkin Spice Syrup
From your morning coffee, waffles, pancakes, and french toast, this is a syrup you'll want on hand during the Fall season. Spice things up!
? Buy it: https://amzn.to/2N8cKpO
8. Protein Grain-Free Pumpkin Spice Pancakes
There's such thing as healthy pancakes, and these are it! With the fall-induced flavors, these are a great way to warmly start your day with minimal effort. Made "dollar pancake" size, they're easy to serve to kids too!
9. Pumpkin Spice Yarn
Ridiculous, or amazing? Well, it depends… do you crochet? This pumpkin spice inspired yarn is the color you need to be knitting and crocheting with this fall as you sip on that Pumpkin Spice Latte with a Pumpkin Spice candle burning in the background. Go big or go home!
? Buy it: https://amzn.to/2ND5Tny
10. Rx Pumpkin Spice Protein Bar
Get yourself pumpkin-powered with these protein bars by Rx! Simple ingredients you can see on the packaging and a taste that can't be beat.
? Buy it: https://amzn.to/2x2TNLb
11. Pumpkin Spice Twinkies
This is either the worst idea ever, or the best one. Until you try it, you can't say for sure. So grab yourself a box and share with your friends for a good laugh and bit of a twist on that nostalgia of the Twinkie!
? Buy it: https://amzn.to/2N6azTK
12. Pumpkin Spice Truffles
An easy way to prepare a pumpkin spiced treat is these truffles. Easily made in advance and dipped a variety of ways, they are a delicious addition to your Fall sweet schedule.
13. Pumpkin Spice Meringue
Meringues are one of the easiest recipes ever, they just take time since they bake low and slow for hours. But these are WELL worth the wait, with their adorable pumpkin shape, and delicious airy pumpkin spice in every bite!
14. Pumpkin Spiced Cheesecake Dip
Potlucks and Holiday dinners aren't a popularity contest. But if they were… you'd win with this recipe! Simply serve up with a cookie or wafer of choice (or make them yourself) for a delicious no-bake cheesecake everyone's going to go pumpkin spiced crazy for.
15. Pumpkin Spice Rice Cakes
I love rice cakes! They're light and airy and easy to spread on your favorite toppings with. These pumpkin spiced ones are having us dream of spreading some cream cheese and cinnamon and curling up with a good blanket.
? Buy it: https://amzn.to/2p5TbjD
16. Pumpkin Spice Cleaner
Oh, we went there. Why counteract that burning pumpkin spice candle with the aroma of pine or clean linen scented cleaning sprays? Change your ways this Fall for a true Autumn clean!
? Buy it: https://amzn.to/2x3TTBd
17. Pumpkin Spice Lasagna
This layered dessert is every Pumpkin Spice lovers dream!! Each layer complimenting the next, and serves up beautifully for a crowd when you need it!
18. Pugs-Kin Spice Mug
Because it's hilarious and adorable, and if you're going to make yourself an at-home Pumpkin Spice Latte, you'll need to be serving it up in cute style.
? Buy it: https://amzn.to/2NxPG37
19. Pumpkin Spice Yankee Candle Car Vent
As the days get cooler, that morning drive can feel long and draining. Spice up your life with the Pumpkin Spice car vents that you simply clip into the air vents inside your vehicle for a blowing Fall aroma that will fuel you on your daily commutes.
? Buy it: https://amzn.to/2NALEXB
20. Pumpkin Spice Pillow
Switching up your decor for fall? Um, why yes we will be! This pillow cover is the perfect way to change up your interior in a cute and seasonal way!
? Buy it: https://amzn.to/2Qn0ZcR
21. Pumpkin Spiced Pumpkin Seeds
After you've carved your pumpkin, pay homage to its pumpkin flavors with a recipe that brings it all together in the absolutely perfect Fall recipe!
22. Pumpkin Spice
Like, you had to see this one coming. With this in your cupboards, you can start Pumpkin Spicing everything. A shake in your morning coffee, in your bowl of oatmeal, on top of your Fall smoothie, or maybe (just maybe) even in a pumpkin pie. Don't be without it this season!
? Buy it: https://amzn.to/2CKqT7D
Forkly.com is a participant in the Amazon Services LLC Associates Program, an affiliate advertising program designed to provide a means for sites to earn advertising fees by advertising and linking to Forkly.com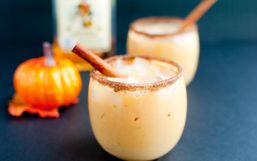 If there's one season that screams cocktails, it has to be summer...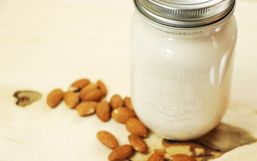 It's been in the news a lot lately that almond beverages may not be as "clean eating" and healthy as we once thought.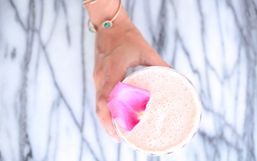 It's finally spring time, the birds are singing, the sun is shining and the temperature is rising, and we inch closer to beach...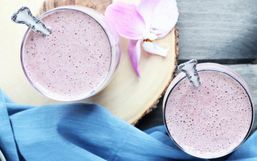 Smoothies are such an easy way to get tons of nutrients into your system and eat on the go.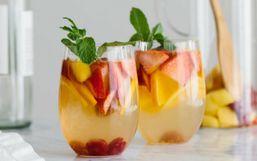 Summer is the season of fabulous specialty drinks and even more fabulous company.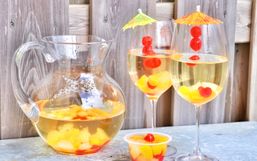 You might be wondering "how exactly did you come up with THIS recipe?" so, let me give it to you straight.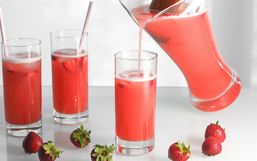 It's hot out there today! Thankfully, we can all taste a little bit of respite in August 20, 2015, which marks Lemonade Day!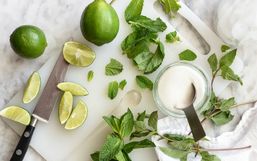 Happy National Mojito Day! This mixed drink is one of my favorite summer beverages.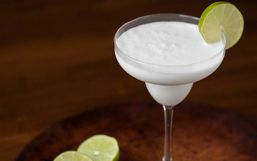 While Europe has been cast in rainy weather, North America has been cooking with massive droughts.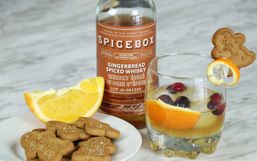 With the holidays comes seasonal flavors that will capture the essence of the season, and create warm holiday memories.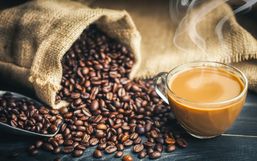 Did you know that people drink a total of 2.25 billion cups of coffee per day?!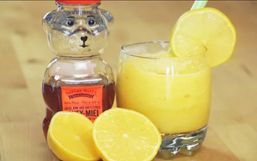 So you've got a cold, maybe paired with a cough and right now you'll do anything for some relief.