The summer months are some of the most anticipated months of the year. It generally means time to relax, barbeque and spend some much needed time outside. With that being said, summer is short and come August, we tend to trade out summer attire for layers and comfort. Along with fashion, our taste buds change too, queue pumpkin spice season. After all, some would argue this highly debated flavor deserves its own season. Whether you like it or not Starbucks returned the popular pumpkin spice latte late August and since then everyone has been going crazy for it. The drink might taste like a perfect sip of Fall but there are a few things to consider when drinking it.
We're not going to tell you to quit the beloved PSL cold turkey there are just a few things you may want to know. It's important to fully understand what we put into our bodies, after all, we only get one! Firstly, the drink contains condensed milk in the syrup making it entirely not suitable for vegans or those who are lactose intolerant no matter how you order it. Furthermore, the drink is deliciously sweet but that comes at a high cost. In just one Grande sized PSL you can find anywhere from 38-50 grams of processed sugar. Last but not least, a Grande size contains 40% of our daily recommended saturated fats. All in all, it is important to indulge in things we love every once in a while, especially since pumpkin spice lattes aren't here all year round but it is also important to stay informed.
In the event that you want to indulge in your favorite PSL more frequently, we're including a wonderful healthier alternative. This recipe is not only free of processed sugars but it is also dairy-free, vegans and lactose-intolerants rejoice! It's so easy you'll only need 15 minutes to throw together and 6 ingredients. Some of these include brewed espresso, pumpkin puree, pumpkin pie spice and soy milk. Try this recipe and you can enjoy your favorite frothy drink guilt-free!
https://veganhuggs.com/vegan-pumpkin-spice-latte/ PHOTOS AND RECIPE HERE: VEGAN HUGGS
1. Brûléed Pear Cocktail Quite possibly the best thing about this tasty cocktail is the fact that it's served with a BURNT...
One of the best parts of summer for a lot of people out there is enjoying the berries and other fresh fruits the season brings to...
Lemonade is a wonderful, refreshing summer beverage and is best enjoyed on hot days.
If there's one season that screams cocktails, it has to be summer...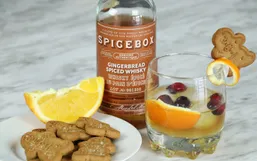 With the holidays comes seasonal flavors that will capture the essence of the season, and create warm holiday memories.
It's finally spring time, the birds are singing, the sun is shining and the temperature is rising, and we inch closer to beach...
Happy National Wine Day, everyone! This exciting food holiday (which just happens to fall on a Friday this year) is one of the...
The perfect drink for summer has always been Iced Tea! Instead of drinking the same old store bought iced tea, swap it out for...
Happy National Mojito Day! This mixed drink is one of my favorite summer beverages.
Autumn! We all crave summer in the winter, but in the summer, we crave autumn. Why? Well, where do I start?
Did you know that people drink a total of 2.25 billion cups of coffee per day?!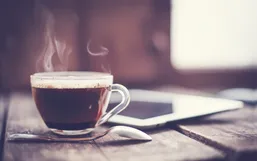 We know that you probably wouldn't give up your morning coffee—regardless of the health risks.