As food trends come and go, it can be difficult to predict which foods are here to stay and which ones are fads. It is with great confidence today, that we present to you a food trend that will definitely not be going out of style anytime soon. What are two drinks that will always be at the top of our list for best beverages? Coffee and wine. But what if coffee and wine could be combined into one incredible drink that would satisfy two cravings at once? No, it can't be possible. But actually, it is!
Wine Coffee is created by soaking coffee beans in red wine and then drying and hand roasting the beans in small batches. While you may not be able to get the feeling you get from drinking wine, you will have hints of wine flavor in your morning coffee, making an easy transition from night to morning.
If you would love to have this amazing coffee in your home or you would like to get it for a friend, you can get it here: http://amzn.to/2BwCYr7
Forkly.com is a participant in the Amazon Services LLC Associates Program, an affiliate advertising program designed to provide a means for sites to earn advertising fees by advertising and linking to Forkly.com
Summer is just around the bend and what better way to celebrate everyone's favorite season than with refreshing cocktails under...
Happy National Wine Day, everyone! This exciting food holiday (which just happens to fall on a Friday this year) is one of the...
One of the best parts of summer for a lot of people out there is enjoying the berries and other fresh fruits the season brings to...
Happy National Tequila Day Everyone! Can you believe that there's a National Food Holiday for tequila? We couldn't either!
Lemonade is a wonderful, refreshing summer beverage and is best enjoyed on hot days.
If you are lactose intolerant or allergic to milk, it can be hard to find a good substitution.
Summer is when chilled wines make their honorary debut back onto patios, backyards and poolsides everywhere.
1. Brûléed Pear Cocktail Quite possibly the best thing about this tasty cocktail is the fact that it's served with a BURNT...
We've all heard about wine pairings, and typically any restaurant server can recommend a nice glass of red or white wine to...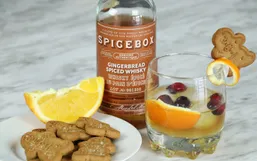 With the holidays comes seasonal flavors that will capture the essence of the season, and create warm holiday memories.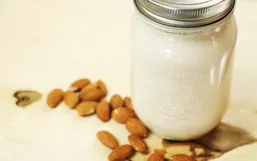 It's been in the news a lot lately that almond beverages may not be as "clean eating" and healthy as we once thought.
It's finally spring time, the birds are singing, the sun is shining and the temperature is rising, and we inch closer to beach...