With the holidays comes seasonal flavors that will capture the essence of the season, and create warm holiday memories. I mean, whisky = warmth, right?! This new holiday spin on an old fashioned brings about a classic holiday flavor – whisky! I mean…err…gingerbread! Sorry, I was thinking about all those family parties and political conversations and went straight to the booze. This gingerbread cocktail is infused with cranberries and orange. You can't go wrong serving this at your holiday functions!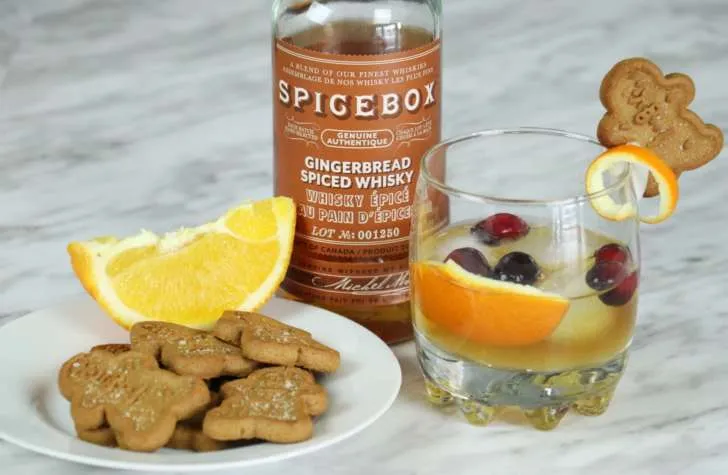 Ingredients
2oz Gingerbread Whisky (Spicebox Whisky used here)
Orange Peel
1/6th of an Orange, wedged and seeded
5 Cranberries
3 Ice Cubes
Equipment
1oz Shot glass, for measuring
Low ball or rocks glass, for serving
Method
Add 3 ice cubes to your glass, pour two 1 oz shots.
Add orange peel/rind, and 5 cranberries.
Gently squeeze the juice of your orange wedge into the glass.
*Optional: Add a few drops of orange bitters, an orange twist, and a gingerbread cookie (using icing as glue) to the rim for extra presentation*
Touring a winery is not only a fun outing but will make you appreciate your beloved wine that much more.
Summer is just around the bend and what better way to celebrate everyone's favorite season than with refreshing cocktails under...
Happy National Wine Day, everyone! This exciting food holiday (which just happens to fall on a Friday this year) is one of the...
Happy National Pina Colada Day Everyone! Today is a day to honor everyone's favorite island drink: The Pina Colada.
Happy National Tequila Day Everyone! Can you believe that there's a National Food Holiday for tequila? We couldn't either!
Lemonade is a wonderful, refreshing summer beverage and is best enjoyed on hot days.
Most people who are diabetic understand the importance of maintaining a healthy diet.
Summer is when chilled wines make their honorary debut back onto patios, backyards and poolsides everywhere.
1. Brûléed Pear Cocktail Quite possibly the best thing about this tasty cocktail is the fact that it's served with a BURNT...
If there's one season that screams cocktails, it has to be summer...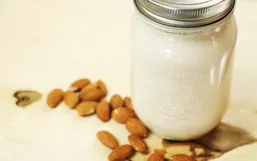 It's been in the news a lot lately that almond beverages may not be as "clean eating" and healthy as we once thought.
It's finally spring time, the birds are singing, the sun is shining and the temperature is rising, and we inch closer to beach...