The perfect drink for summer has always been Iced Tea! Instead of drinking the same old store bought iced tea, swap it out for some home made goodness. You can infuse your iced teas with a variety of different flavors to make each day a new flavor of iced tea! Adding berries and herbs give a great dimension to what is usually a pretty typical drink. Concoct your drink in a pretty little dispenser and serve in some summery glasses that will make your drinks perfect for your Instagram Story.
1. Iced Raspberry Mint Green Tea
The perfect tart flavor of raspberry combined with the refreshing mint is the ideal combination for a hot day sitting poolside.
2.  Stone Fruit Iced Tea with Lemon and Mint
You'll want to Instagram this entire process because everything is so beautiful. Make this when peaches are in season!
3. Strawberry Orange Refrigerator Iced Tea
Need your vitamin C but want some iced tea? Well, you can have both! Infuse your icy tea with some strawberries and oranges to get that perfect morning juice flavor to give you a kick before work.
4. Strawberry Mint and Hibiscus Iced Tea
Make this lemonade when you've got some serious foodies in the house. Mint is always a great addition to any drink as it enhances the flavor and adds a refreshing twist.
5. Ginger and Lemongrass Iced Tea
Have an upset stomach or just need a calming drink? This drink is sure to relax you and infuse your body with all the goodness ginger and lemongrass has to offer.
6. Turmeric Iced Tea
Turmeric is one of those spices that benefits you in a variety of ways. It is an anti-inflammatory spice which is perfect to help you get that summer bod and also is rich in antioxidants.
7. Iced Green Tea with Coconut Water
Let's just find a million ways to use coconut water and milk right? It's such a big health food right now, and why not use it to make one incredible drink? Serve in an ombré glass to make it extra presentable.
8. Antioxidant Rich Blueberry Green Tea
In keeping with health benefits, this Iced Tea is not only delicious, but packed with powerful anti-oxidants.
9. Blackberry and Basil Iced Green Tea
Ever tried Basil in your iced tea? Well, you should! Combine with some blackberries to add some color contrast and a little sweetness.
10. Sweet Tea Popsicles
Don't want to bring a glass outside? Turn your iced tea into popsicles! Add some berries to make them extra pretty and healthy.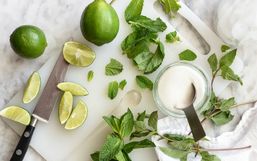 Happy National Mojito Day! This mixed drink is one of my favorite summer beverages.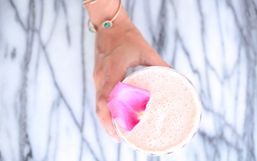 It's finally spring time, the birds are singing, the sun is shining and the temperature is rising, and we inch closer to beach...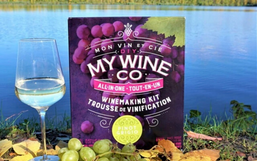 Touring a winery is not only a fun outing but will make you appreciate your beloved wine that much more.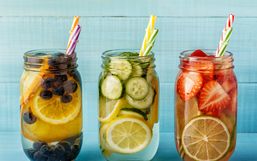 We need so much water everyday, that sometimes it can feel like a chore trying to fit it all in.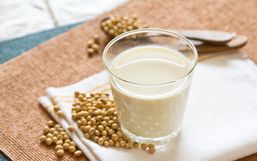 If you are lactose intolerant or allergic to milk, it can be hard to find a good substitution.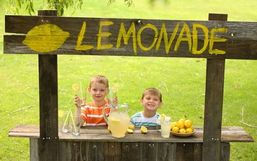 Lemonade is a wonderful, refreshing summer beverage and is best enjoyed on hot days.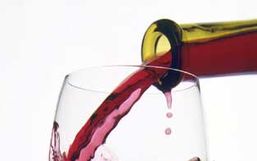 Happy National Wine Day, everyone! This exciting food holiday (which just happens to fall on a Friday this year) is one of the...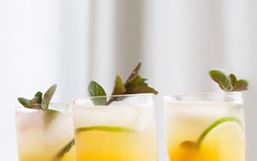 Summer is just around the bend and what better way to celebrate everyone's favorite season than with refreshing cocktails under...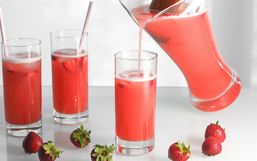 It's hot out there today! Thankfully, we can all taste a little bit of respite in August 20, 2015, which marks Lemonade Day!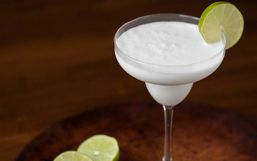 While Europe has been cast in rainy weather, North America has been cooking with massive droughts.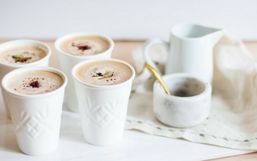 Autumn! We all crave summer in the winter, but in the summer, we crave autumn. Why? Well, where do I start?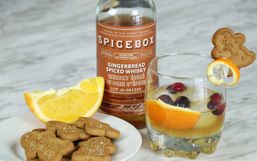 With the holidays comes seasonal flavors that will capture the essence of the season, and create warm holiday memories.