It's finally spring time, the birds are singing, the sun is shining and the temperature is rising, and we inch closer to beach season. You may be taking this time to get your body right and your nutrition in check, and we support that! Here are some recipes you can make, using that Juicer you stopped using one week after buying it. Come on, pull it out again, it's going to be your new best friend! Now let's get juicy.
1. Monday Detox
Drink those Monday Blues away without the unhealthy sugars and carbs. This juice will kick start your day and fill your body with the nutrients you need to finish your Monday off strong. You may even have some energy leftover to go home and make a delicious meal using another one of our recipes!
2. Beets are Better
Stay healthy during the week so you can splurge on the weekends. Beets are jammed packed with amazing nutritional benefits and will help you maintain your energy for the week. It's earthy flavor is jazzed up with sweet strawberries and apples.
3. Get Better Juice
Being sick usually involves a whole pile of cold medicine, piles of kleenex and binge watching Netflix. Get back on your feet faster by drinking some curing carrot juice. Sweetened by the apple and ending with a health packed punch of ginger, this juice is sure to clear out your sinuses.
4. Cucumber Mint Juice
Yes, it really is as refreshing as it sounds. Mint and Cucumber are two of summers favorite flavors and now you can drink it on your way to work, after a workout or on a morning when you just need to wake up a little faster. Not only that, but this juice has a punch of pineapple as well. We look forward to sipping this juice on a hot summer day!
5. Get Your Veggies
Sometimes it can be hard to fit in every serving of vegetables you need in a day. Fill a water bottle up with this delicious juice and you'll be sipping your veggies away all day!
6. Glowing Skin Juice
This sweet and sour beverage will help you cleanse your skin of any toxins and leave behind beautiful, glowing skin. It's quite simply, nature's recipe!
7. The Anti-Juicer Juice
Missing one very important, key player in this whole Juicing equation? We got you. Even if you don't have a juicer, here's a recipe you can try at home! It's cleansing and unique – we would obviously save the best recipe for those of you who have still yet to buy into the Juicing trend.
8. Happy Hour: Juice Edition
Create your favorite cocktails using fresh produce and replenishing cold juices. It's 5 o'clock somewhere – and this time you can almost argue that it's healthy!
9. Cancer Fighting Juice
Who doesn't want to reduce their chances of cancer? There are many steps we can take to slowing down the possibility of cancer, and this is just one way! Sip cancer away with this sweet and bitter drink.
10. Pineapple Mango Lemonade
This end of the week treat is a little exception to the all natural rule of this juicing list. Juice your own pineapples, lemons and mangos and you have yourself a sweet treat that will please any BBQ guest. Hawaiian Leis are optional.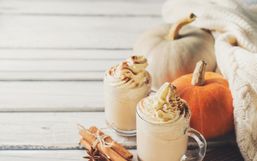 The whole pumpkin spiced thing has become a bit of a movement. There's pumpkin spiced everything now.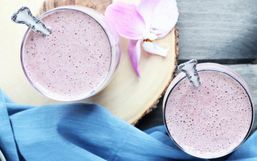 Smoothies are such an easy way to get tons of nutrients into your system and eat on the go.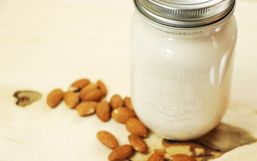 It's been in the news a lot lately that almond beverages may not be as "clean eating" and healthy as we once thought.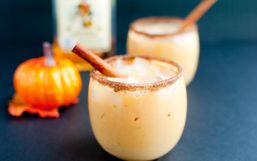 If there's one season that screams cocktails, it has to be summer...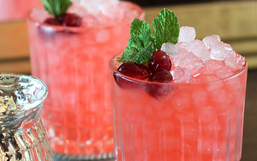 The holidays are right around the corner and you know what that means...parties! And parties usually mean drinks...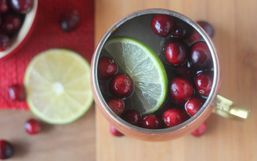 Looking for a fun and festive cocktail to serve your guests this holiday season?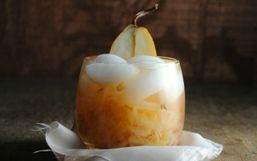 1. Brûléed Pear Cocktail Quite possibly the best thing about this tasty cocktail is the fact that it's served with a BURNT...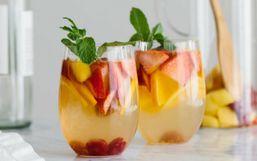 Summer is the season of fabulous specialty drinks and even more fabulous company.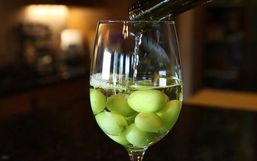 Summer is when chilled wines make their honorary debut back onto patios, backyards and poolsides everywhere.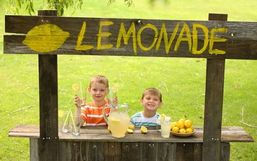 Lemonade is a wonderful, refreshing summer beverage and is best enjoyed on hot days.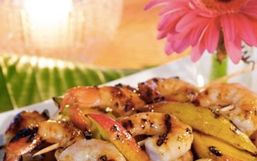 Happy National Tequila Day Everyone! Can you believe that there's a National Food Holiday for tequila? We couldn't either!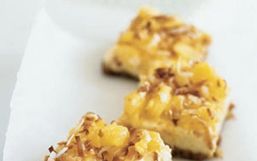 Happy National Pina Colada Day Everyone! Today is a day to honor everyone's favorite island drink: The Pina Colada.