We all experience it – the need for a boost in energy. Coffee definitely comes in hand, but what if there's a way to incorporate that boost in caffeine with a healthy, bite-sized energy ball? It's coffee and a snack!
We whipped these up in just a few minutes and found them to be shockingly delicious. The added crunch from the ground coffee/espresso beans was magical.
Seriously the perfect little ball of energy. 
These take no time to make, and are certainly worth having on hand in the fridge exactly when you need that boost!
Ingredients
1 cup raw cashews
3 tbsp espresso beans (coffee beans)
1/2 tsp almond extract
1 cup pitted Medjool dates
1/4 cup dark dairy-free chocolate chips
Method
In a food processor, add raw cashews and espresso beans and pulse until they're chopped finely.
Next, add in your pitted dates and almond extract and process until it begins to ball together.
Remove from food processor and add in dark (dairy free) chocolate chips and mix in with your hands.
Begin rolling the dough in your hands to shape into balls, and store in an airtight container in a fridge to enjoy when you please!
The whole pumpkin spiced thing has become a bit of a movement. There's pumpkin spiced everything now.
We need so much water everyday, that sometimes it can feel like a chore trying to fit it all in.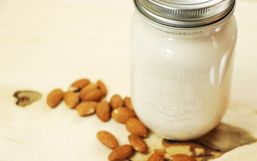 It's been in the news a lot lately that almond beverages may not be as "clean eating" and healthy as we once thought.
If there's one season that screams cocktails, it has to be summer...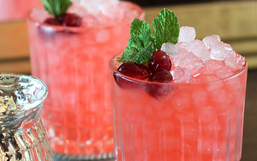 The holidays are right around the corner and you know what that means...parties! And parties usually mean drinks...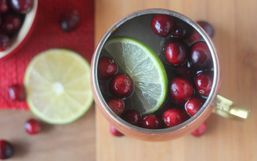 Looking for a fun and festive cocktail to serve your guests this holiday season?
1. Brûléed Pear Cocktail Quite possibly the best thing about this tasty cocktail is the fact that it's served with a BURNT...
Smoothies are such an easy way to get tons of nutrients into your system and eat on the go.
Summer is when chilled wines make their honorary debut back onto patios, backyards and poolsides everywhere.
Lemonade is a wonderful, refreshing summer beverage and is best enjoyed on hot days.
Happy National Tequila Day Everyone! Can you believe that there's a National Food Holiday for tequila? We couldn't either!
Happy National Pina Colada Day Everyone! Today is a day to honor everyone's favorite island drink: The Pina Colada.