Summer is the season of fabulous specialty drinks and even more fabulous company. I met one of my favorite friends over a tall glass of a summer goodness, which is clear evidence that good things happen when you have a well made drink in your hands. Fill your friends' glasses with some sweet and absolutely irresistable Sangrias that will have them thinking you were a bar tender in your past life. It will cool you off on a hot summer day, and will be the treat waiting for you at home after a long day at work. Don't forget to garnish with fresh fruit and lots of love.
1. Blueberry Lavender Sangria
Try out this beautiful mixture of lavender and blueberry flavors with your favorite wine. Add a few ice cubes and relax on the patio after supper.
http://livelytable.com/blueberry-lavender-sangria/ Photos By: Lively Table
2. Peach Mango Sangria
My favorite drinks include mango – always! Get a little mango in your life with this sangria that will make life just peachy for you. Don't forget to add fresh peaches and sliced mango to the sangria to get that authentic fruity flavor.
http://www.jennifermeyering.com/peach-mango-sangria/ Photos By: Jennifer Meyering
3. White Sangria with Mangos and Berries
If you're looking to create a colorful masterpiece, this sangria is for you! It is filled with all those fruits and berries that you love so much and is garnished with a little mint. Perfection!
https://downshiftology.com/recipes/white-sangria-mango-berries/ Photos By: Downshiftology
4. Cucumber Melon Sangria
Cucumber can lower your body temperature from the inside out. In a heat wave, this sangria will save you your sanity and bring your body temperature down.
https://www.garnishwithlemon.com/cucumber-melon-sangria-recipe/ Photos By: Garnish With Lemon
5. Red Wine Sangria
More of a red winer drinker? We haven't forgotten about you! Try out this red wine sangria that is garnished with oranges and strawberries. It's sure to hit the spot!
http://chefsavvy.com/red-wine-sangria/ Photos By: Chef Savvy
6. Raspberry Mango Sangria
Add a little tart flavor to your sangria with some juicy raspberries. This sophisticated sangria is the perfect balance between sweet and sour. The mint adds a perfect fresh note to an already lovely summer drink.
http://www.nutmegnanny.com/2016/03/25/raspberry-mango-sangria/ Photos By: Nutmeg Nanny
7. Summertime Rose Tequila Sangria
Who couldn't use a little tequila in their sangria? If you're looking to spice up your sangria in an unexpected way, this recipe is for you! Your guests won't be expecting this type of summer concoction and will be pleasantly surprised with your creativity.
https://www.halfbakedharvest.com/summertime-rose-tequila-sangria/ Photos By: Half Baked Harvest
8. Wild Rose Petal Sangria
This exotic flavor can be found in your backyard! I'm absolutely obsessed with incorporating florals into drinks because they are so photogenic. Try this out at home and don't forget to wear something prim and proper to sip it.
http://www.feastingathome.com/rose-petal-sangria/ Photos By: Feasting At Home
9. Strawberry Rose Sangria
This sangria is perfect for July when all those local strawberries are just begging to be eaten in new and exciting ways. These sweet strawberries mixed with the unexpected rose flavor will be the perfect sangria to serve on a girls night in!
http://www.jennifermeyering.com/strawberry-rose-sangria/ Photos By: Jennifer Meyer
10. Meyer Lemon Shandy Sangria
How many of you are citrus fans? Well I definitely am! Put together this stunning sangria that will fill your body with vitamin C and satisfy your need for a splash of wine on a warm summer day.
http://www.howsweeteats.com/2016/02/meyer-lemon-shandy-sangria/ Photos By: How Sweet It Is
Summer is just around the bend and what better way to celebrate everyone's favorite season than with refreshing cocktails under...
Happy National Wine Day, everyone! This exciting food holiday (which just happens to fall on a Friday this year) is one of the...
One of the best parts of summer for a lot of people out there is enjoying the berries and other fresh fruits the season brings to...
Happy National Tequila Day Everyone! Can you believe that there's a National Food Holiday for tequila? We couldn't either!
Lemonade is a wonderful, refreshing summer beverage and is best enjoyed on hot days.
If you are lactose intolerant or allergic to milk, it can be hard to find a good substitution.
Summer is when chilled wines make their honorary debut back onto patios, backyards and poolsides everywhere.
1. Brûléed Pear Cocktail Quite possibly the best thing about this tasty cocktail is the fact that it's served with a BURNT...
We've all heard about wine pairings, and typically any restaurant server can recommend a nice glass of red or white wine to...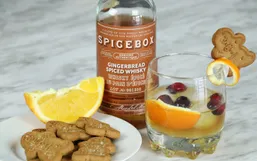 With the holidays comes seasonal flavors that will capture the essence of the season, and create warm holiday memories.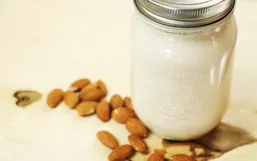 It's been in the news a lot lately that almond beverages may not be as "clean eating" and healthy as we once thought.
It's finally spring time, the birds are singing, the sun is shining and the temperature is rising, and we inch closer to beach...