Touring a winery is not only a fun outing but will make you appreciate your beloved wine that much more. That said, if you want to feel like a master winemaker, you should try making your own wine at home. This is where DIY wine kits come in. With many DIY (do it yourself) wine kits on the market, it can be difficult to decide which one to invest in. Don't worry – we did the research for you and found the best DIY wine kit: DIY My Wine.
Want to share the love? Wine kits can also make wonderful holiday gifts. With the holiday season approaching, finding the perfect gift for your bestie or family member can be difficult, but true wine-lovers (and DIY-ers) will certainly appreciate a gift like this. We're going to share the features and benefits of this incredible (and affordable!) product which proves why every wine-lover needs this kit this holiday season.
What Is DIY My Wine
DIY My Wine is a winemaking kit that allows you to make and enjoy quality wine in the comfort of your own home. Not only is it delicious but it's fun too! The kits include everything you will need to make deliciously fresh (red or white!) wine. After all, there is nothing more satisfying than making something yourself.
Now that we have a brief understanding of what this product is, let's explore the features and benefits that explain exactly why we love it and why you will love it too.
Value For Product
The holiday season is not only busy but it can be expensive too. Thankfully, the DIY My Wine kit is very budget-friendly as each wine kit costs just $29.99. That's just over $5 per bottle!
While this may be an inexpensive wine, it certainly does not have a cheap flavor and is all the more reason to gift a kit to your bestie – or yourself! Further, the wine kits are available for order on Amazon in both the United States and Canada. To order yours visit DIY My Wine, Where To Buy
Easy To Make
Not only is the wine kit budget-friendly but it's easy to make too. From start to finish, the wine can be ready to enjoy in just 3 weeks. Better yet, all the materials that go into making the wine are included in the kit.
This DIY wine kit is so simple, all you have to do is set it and forget it! Once you've completed all the steps you'll have 4L of quality wine to enjoy in a convenient bag in box format.
Portability
Whether you live in a 10 bedroom mansion or a 1 bedroom apartment, you will have space for this wine kit. Each kit is all-in-one, meaning you won't have to buy any extra accessories, you won't need any bulky wine equipment, and you won't need any extra space to set up the kit.
Another great thing about this product is that you can order it from anywhere, and yes, that includes from the comfort of your couch. When you order from Amazon you can have it shipped right to your door if you'd like to give the gift in person, or if you're keeping the kit for yourself. However, if the person you're buying for lives out of town, you can have the kit shipped right to their doorstep. The choice is yours!
Available In Two Styles
The wine kits are available in two popular styles (and everyone's 2 favorite types of wine): pinot grigio and cabernet sauvignon. The pinot grigio has a wonderful floral scent and a ripe tropical fruit flavor with the perfect hint of spice. While the cabernet sauvignon is a red wine with luscious black currant fruit aromas, a hint of spice, and underlying tones of oak.
Each kit makes 4 liters of wine and has an alcohol content of 12 percent. It's important to note that the wine will remain fresh for 6 weeks after opening, however, odds are it will all be enjoyed far before then!
A Thoughtful & Personalized Gift
Every wine lover will appreciate that you're attentive to the things they like and enjoy and will truly appreciate a personalized gift like a wine kit. Plus you can score bonus points if you gift them the kit that reflects their favorite type of wine! Do they love white wine? Go with the pinot grigio. Or perhaps they enjoy red, then go with the cabernet sauvignon. Won't be seeing your friends and family this holiday season – send this kit right to their door to really show how much you care!
While drinking the wine is certainly delicious it's also a great way to enjoy the fruits of your labor (pun intended). Every wine lover and DIY'er alike will enjoy making their very own wine at home!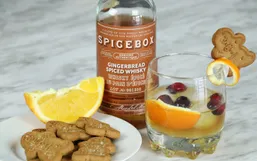 With the holidays comes seasonal flavors that will capture the essence of the season, and create warm holiday memories.
Summer is just around the bend and what better way to celebrate everyone's favorite season than with refreshing cocktails under...
Happy National Wine Day, everyone! This exciting food holiday (which just happens to fall on a Friday this year) is one of the...
Happy National Pina Colada Day Everyone! Today is a day to honor everyone's favorite island drink: The Pina Colada.
Happy National Tequila Day Everyone! Can you believe that there's a National Food Holiday for tequila? We couldn't either!
Lemonade is a wonderful, refreshing summer beverage and is best enjoyed on hot days.
Most people who are diabetic understand the importance of maintaining a healthy diet.
Summer is when chilled wines make their honorary debut back onto patios, backyards and poolsides everywhere.
1. Brûléed Pear Cocktail Quite possibly the best thing about this tasty cocktail is the fact that it's served with a BURNT...
If there's one season that screams cocktails, it has to be summer...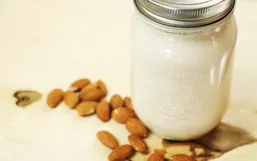 It's been in the news a lot lately that almond beverages may not be as "clean eating" and healthy as we once thought.
It's finally spring time, the birds are singing, the sun is shining and the temperature is rising, and we inch closer to beach...