We need so much water everyday, that sometimes it can feel like a chore trying to fit it all in. One of the best ways to switch it up and make drinking water exciting, is by changing the flavor each day – naturally! These combinations of ingredients will help you not only get your daily dose of water, but will have you craving it. Look forward to a different water flavor each day by adding a couple pieces of produce to your shopping cart. The flavors listed below are so beautiful to look at, you won't want to stop looking! If the only reason you make this water is to post it on Instagram, we are so okay with that.
1. The Rainbow
Start your morning off with this bright, colorful water that will help you shoo away those pesky colds and stay hydrated all day long (just keeping on drinking). Make sure you have a clear water bottle to show off your rainbow.
2. Strawberry, Lime, Cucumber and Mint
It's like sipping a next-to-no-calorie Mojito! This water is sweet and refreshing – especially for the summer season. Fill up your water bottle with these beneficial ingredients to feel energized all day long.
3. Cilantro, Lemon and Cucumber
Cilantro is usually reserved for cooking, but this time, it's used to add a little flavorful edge to your bottle of water. Try this daring combination out and see how you like it!
4. Lemon and Passionfruit
This water is already our favorite because it's just so dang pretty. To beautify your pitcher or glass, freeze some colorful flowers in with your ice cubes. Excuse us we are going to instagram-ing our glasses all afternoon.
5. Rose, Lemon and Strawberry
Rose water is good for your skin and for the rest of your body! Check out this beautiful recipe with stunning images of this water. We are going to be filling a big pitcher with all of this just to make our fridge look pretty. See how you're forgetting that you have to drink water? You're already craving it. There, it's working.
6. Aloe Vera Water
Adding Aloe Vera into your body instead of onto it may seem a little…counterintuitive. That's ok! It helps prevent dental plaque and is an antioxidant. Even we are learning a lot today!
7. Detox Spa Water
Cleanse your body of all those toxins that are making you tired and bloated. Sip away all day on this beverage to invigorate your body with important vitamins and minerals.
8. Pineapple and Coconut
Just keeping repeating to yourself "I'm drinking a Pina Colada, I'm drinking a Pina Colada". Then shut your eyes and pretend it's a hot day out on a Caribbean beach. There, we just sent you on a mental vacation. See? Drinking water is actually relaxing!
9. Chia Fresca
Okay, so once you get the hang of throwing some fruit and spices into your water, you can get a little crazy and try making this concoction. It has honey to sweeten it up a little bit. So resist that soda craving and dive into this recipe!
10. The Water Buffet
The final step to falling in love with infused water, is to keep the relationship going. The recipe below has all different combinations of flavors to keep your water exciting and interesting. So go on, create your own flavor and comment below with your water success stories!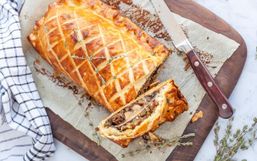 I love the holidays because it means time spent with those who are important to you.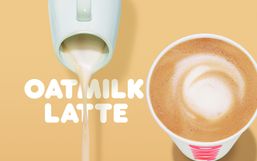 Earlier this week Starbucks announced that they're officially offering 2 new non-dairy beverages nationwide.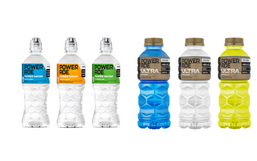 Coca Cola Company unveiled that they are launching two new zero-sugar products to their Powerade brand.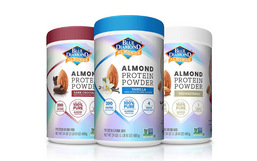 Blue Diamond Growers is entering 2020 with a brand new product, Blue Diamond Almond Protein Powder made from 100% pure almond...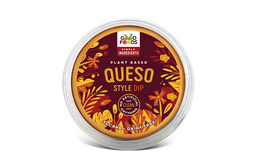 The plant-based diet trend is growing and it shows no signs of stopping!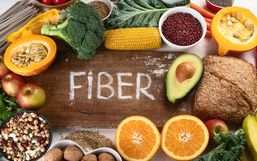 For some, healthy eating is no easy feat. The secret to being successful is to create a balanced approach that allows you to fill...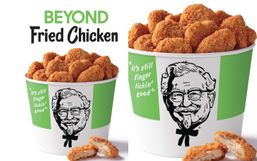 Good news friends, KFC and Beyond Meat are announcing an expanded test of the Beyond Fried Chicken!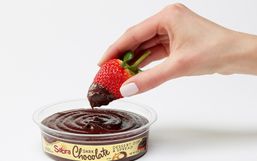 If you haven't heard of dessert hummus yet, it's essentially a sweet spin on a traditionally savory chickpea-based dip.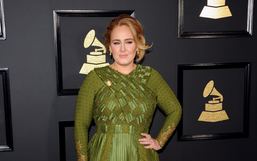 Adele, singer-songwriter and multi-Grammy winner has been making headlines for several years, mostly due to her incredible music...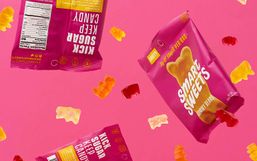 It's no secret that sugar isn't good for you, especially the refined kind we find in sweets.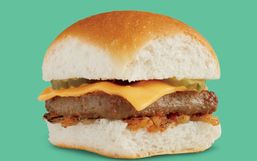 Brace yourselves because White Castle has unveiled amazing news! White Castle announced that they will soon become the very first...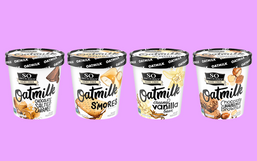 With dairy allergies and vegan dietary preferences on the rise, companies are making the commitment to offer their consumers more...