Happy National Mojito Day! This mixed drink is one of my favorite summer beverages. I love tons of mint in my mojito and a little less sugar. However you like your mojito, there are so many different ways to make your mojito more flavorful and memorable than the average restaurant beverage. With the help of fruits, champagne, herbs and so many more ingredients, these drinks are sure to stand out this summer to your guests when you serve them at the next BBQ or summer soiree.
1. Guava Mojito
Take a trip to the tropics with this guava mojito that is not only super sweet, but absolutely stunning!
2. Bubbly Strawberry Rose Mojitos
I can't get enough of the bubbly this summer! Don't skip your regular champagne sipping for mojitos, combine them!
3. Lavender Mojito
With the faint flavor of the always relaxing lavender, this drink is perfect for sipping at sunset.
4. Raspberry Mojitos
This mojito is less sweet and more tart! If you like sour, this drink is for you.
5. Peach Prosecco Mojito
With peach season approaching, this mojito is perfect! The best part is, there's a little champagne in it to make it extra exciting.
6. Blueberry Mojito Popsicles
Sipping mojitos is one option, but how about licking them? That's right, pull one of these beautiful little pops out of your freezer today to celebrate mojito day in the 'coolest' way possible.
7. Champagne Grapefruit Mojito
Grapefruit is the ultimate summer citrus flavor, so why not add it to a mojito to take a drink favorite from awesome to amazing?
8. Dragon Fruit Mojito
Try the most exotic mojito on the list! This colorful dragon fruit mojito is the perfect Instagram drink and contrasts perfectly with a little green lime and mint.
9. Cucumber Raspberry Mojito
This may be a stretch, but since cucumbers are anti-inflammatory, I feel like I can reason that this drink is also healthy. Right?!
10. Blackberry Lilac Mojito
Those pretty flowers in your backyard aren't just for smelling! Turn them into your new favorite drink for National Mojito Day!
11. Coconut Mojito
Coconut is one of my favorite flavors in pretty much anything! This is a subtle twist on the classic mojito.
12. Classic Mint Mojito
This is the OG Mojito! Keep it classic with this refreshing drink we all know and love.
13. Watermelon Mojitos
This drink looks perfect for some poolside sipping! Add a pretty little straw and a nice juicy slice of watermelon.
14. Pineapple Blackberry Mojitos
Pineapple is so good for you and pairs beautifully with some fresh blackberries!
15. Champagne Mojitos
I can't wait to try this out! It looks like the classic mojito but has the perfect addition of champagne.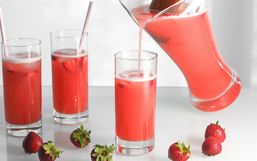 It's hot out there today! Thankfully, we can all taste a little bit of respite in August 20, 2015, which marks Lemonade Day!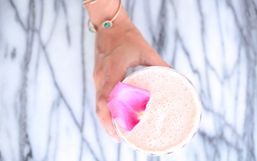 It's finally spring time, the birds are singing, the sun is shining and the temperature is rising, and we inch closer to beach...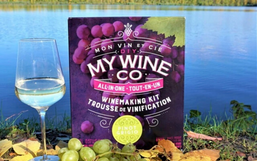 Touring a winery is not only a fun outing but will make you appreciate your beloved wine that much more.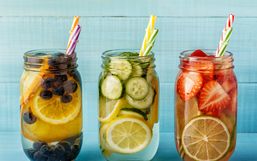 We need so much water everyday, that sometimes it can feel like a chore trying to fit it all in.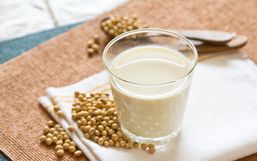 If you are lactose intolerant or allergic to milk, it can be hard to find a good substitution.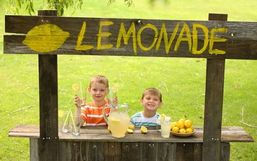 Lemonade is a wonderful, refreshing summer beverage and is best enjoyed on hot days.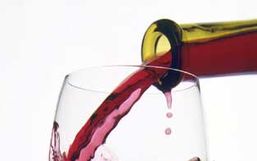 Happy National Wine Day, everyone! This exciting food holiday (which just happens to fall on a Friday this year) is one of the...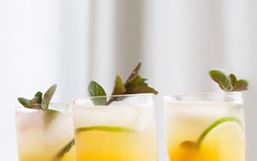 Summer is just around the bend and what better way to celebrate everyone's favorite season than with refreshing cocktails under...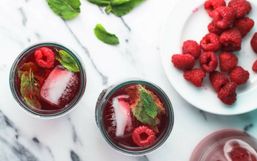 The perfect drink for summer has always been Iced Tea! Instead of drinking the same old store bought iced tea, swap it out for...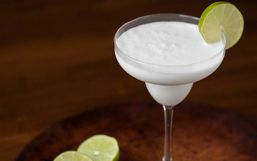 While Europe has been cast in rainy weather, North America has been cooking with massive droughts.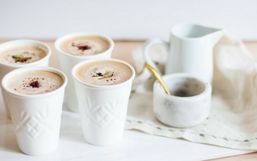 Autumn! We all crave summer in the winter, but in the summer, we crave autumn. Why? Well, where do I start?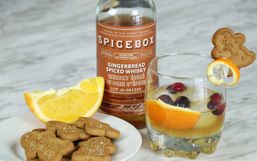 With the holidays comes seasonal flavors that will capture the essence of the season, and create warm holiday memories.