Happy National Mojito Day! This mixed drink is one of my favorite summer beverages. I love tons of mint in my mojito and a little less sugar. However you like your mojito, there are so many different ways to make your mojito more flavorful and memorable than the average restaurant beverage. With the help of fruits, champagne, herbs and so many more ingredients, these drinks are sure to stand out this summer to your guests when you serve them at the next BBQ or summer soiree.
1. Guava Mojito
Take a trip to the tropics with this guava mojito that is not only super sweet, but absolutely stunning!
2
2. Bubbly Strawberry Rose Mojitos
I can't get enough of the bubbly this summer! Don't skip your regular champagne sipping for mojitos, combine them!
3
3. Lavender Mojito
With the faint flavor of the always relaxing lavender, this drink is perfect for sipping at sunset.
4
4. Raspberry Mojitos
This mojito is less sweet and more tart! If you like sour, this drink is for you.
5
5. Peach Prosecco Mojito
With peach season approaching, this mojito is perfect! The best part is, there's a little champagne in it to make it extra exciting.
6
6. Blueberry Mojito Popsicles
Sipping mojitos is one option, but how about licking them? That's right, pull one of these beautiful little pops out of your freezer today to celebrate mojito day in the 'coolest' way possible.
7
7. Champagne Grapefruit Mojito
Grapefruit is the ultimate summer citrus flavor, so why not add it to a mojito to take a drink favorite from awesome to amazing?
8
8. Dragon Fruit Mojito
Try the most exotic mojito on the list! This colorful dragon fruit mojito is the perfect Instagram drink and contrasts perfectly with a little green lime and mint.
9
9. Cucumber Raspberry Mojito
This may be a stretch, but since cucumbers are anti-inflammatory, I feel like I can reason that this drink is also healthy. Right?!
10
10. Blackberry Lilac Mojito
Those pretty flowers in your backyard aren't just for smelling! Turn them into your new favorite drink for National Mojito Day!
11
11. Coconut Mojito
Coconut is one of my favorite flavors in pretty much anything! This is a subtle twist on the classic mojito.
12
12. Classic Mint Mojito
This is the OG Mojito! Keep it classic with this refreshing drink we all know and love.
13
13. Watermelon Mojitos
This drink looks perfect for some poolside sipping! Add a pretty little straw and a nice juicy slice of watermelon.
14
14. Pineapple Blackberry Mojitos
Pineapple is so good for you and pairs beautifully with some fresh blackberries!
15
15. Champagne Mojitos
I can't wait to try this out! It looks like the classic mojito but has the perfect addition of champagne.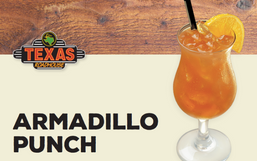 Texas Roadhouse is renowned for its hand-cut steaks, fall-off-the-bone ribs, and delicious sides!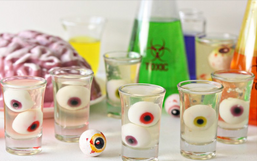 Drinks are often the most last minute, and sometimes forgotten element of a party.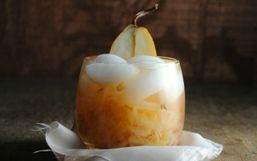 1. Brûléed Pear Cocktail Quite possibly the best thing about this tasty cocktail is the fact that it's served with a BURNT...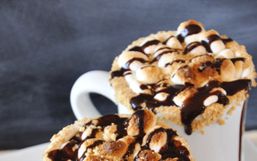 The holiday season is fast approaching and Christmas will be here before you know it!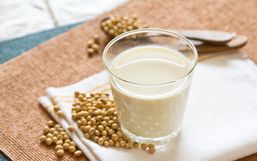 If you are lactose intolerant or allergic to milk, it can be hard to find a good substitution.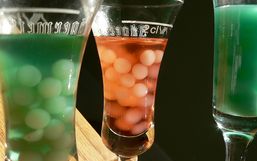 Halloween is almost here! People are putting the final touches on their kids costumes and prepping food for their Halloween...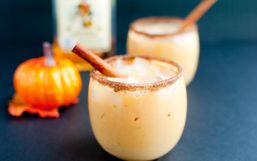 If there's one season that screams cocktails, it has to be summer...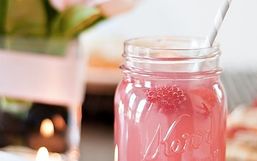 One of the best parts of summer for a lot of people out there is enjoying the berries and other fresh fruits the season brings to...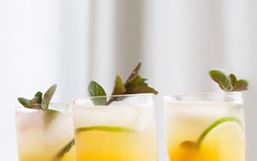 Summer is just around the bend and what better way to celebrate everyone's favorite season than with refreshing cocktails under...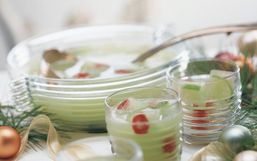 Looking for great drink recipes to help celebrate this St. Patrick's Day?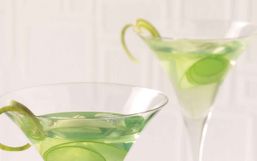 It's just over a week until St. Patrick's Day and I'm sure you're all starting to plan your grocery list for what you'll...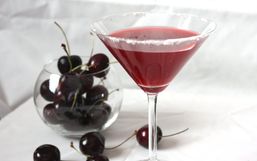 Today is National Margarita Day and we want you to celebrate this special occasion with 5 of the tastiest and most delicious...