Related Topics (Ads):
When we think of pumpkins we are often quick to bring our minds to fond memories of pies, lattes and carvings, right? But there's more to pumpkins than just those things. Pumpkins, especially in a pureed form, are an incredible ingredient that is not to be overlooked.
Pumpkins are actually incredibly good for you. Pureed pumpkin packs a punch of Vitamin A & C, and is high in fibre and potassium and incredibly low calorie. When you can eat and make your heart happy, and stomach happy, you're onto something sweet.
These "cookies" are the perfect breakfast balance. Not to sweet, not too heavy, and perfectly portable while being packed with nutrients your body will need to get the day started off right.
We love this recipe because it's not only a good start to your day, but it's dietary friendly for both gluten free and vegan lifestyles. It's truly a "one size fits all" morning option.
Ingredients
2 1/2 cups gluten-free oats
1 cup pure pumpkin puree (not pumpkin pie filling)
2 packets of stevia (equal to 10-15 stevia drops)
1 tsp (or more) Pumpkin Pie Spice
Toppings such as : Pepitas (pumpkin seeds), Dried Cranberries & Dark Chocolate Chips
Equipment
Parchment paper lined cookie sheet
Flat bottomed drinking glass
Non-stick cooking spray
Mixing bowl
Method
Preheat your oven to 350 degrees Fahrenheit.
Mix all of the ingredients (minus the toppings) in a mixing bowl.
Using your hands, create approx ball shapes and place on the baking sheet lined with parchment paper. Using a flat-bottomed drinking glass, spray the bottom and press the cookies to flatten slightly, making it's cookie form.
Top with the chosen toppings, and bake for 10 minutes. Let cool before enjoying!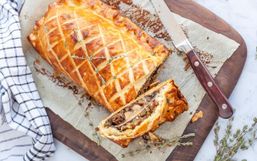 I love the holidays because it means time spent with those who are important to you.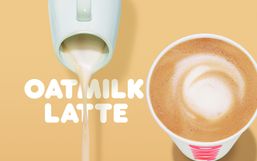 Earlier this week Starbucks announced that they're officially offering 2 new non-dairy beverages nationwide.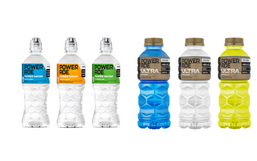 Coca Cola Company unveiled that they are launching two new zero-sugar products to their Powerade brand.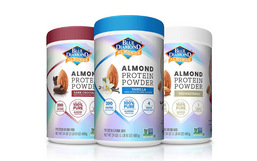 Blue Diamond Growers is entering 2020 with a brand new product, Blue Diamond Almond Protein Powder made from 100% pure almond...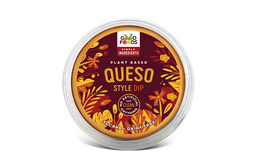 The plant-based diet trend is growing and it shows no signs of stopping!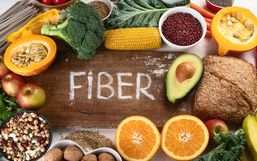 For some, healthy eating is no easy feat. The secret to being successful is to create a balanced approach that allows you to fill...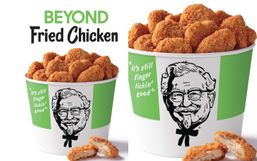 Good news friends, KFC and Beyond Meat are announcing an expanded test of the Beyond Fried Chicken!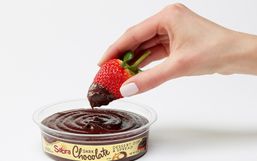 If you haven't heard of dessert hummus yet, it's essentially a sweet spin on a traditionally savory chickpea-based dip.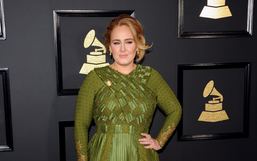 Adele, singer-songwriter and multi-Grammy winner has been making headlines for several years, mostly due to her incredible music...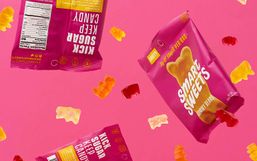 It's no secret that sugar isn't good for you, especially the refined kind we find in sweets.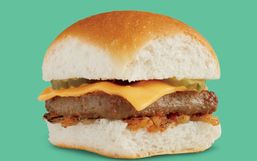 Brace yourselves because White Castle has unveiled amazing news! White Castle announced that they will soon become the very first...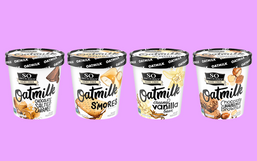 With dairy allergies and vegan dietary preferences on the rise, companies are making the commitment to offer their consumers more...