Mothers Day is coming up and let's be honest, not everyone is prepared to make a huge spread of delicious food for breakfast. Sometimes the best thing to do is quality over quantity – which means one dish meals! These creative and colorful Brunch casseroles will have your Mom kissing you on the cheek and giving you some big hugs after she tries out the recipe you whipped up from this article. So let's dig in!
Related Topics (Ads):
1. Goat Cheese Quiche with Sweet Potato Crust
This all natural, easy peasy quiche is so scrumptious and will fill you up with some seriously good energy. Add Mom's favourite veggies to make it a personalized Quiche.
2. Breakfast Enchiladas
Have you noticed we have a deep love for Mexican food these days? This enchilada will be a surprising twist to the average eggs and bacon breakfast in the best way possible!
3. Lemon Raspberry French Toast Casserole
Mmmmm, breakfast and dessert become one. It's so fresh and sweet, not to mentioned quite pretty! Serve up some freshly squeezed orange juice for another citrus flavor.
4. Make Ahead Baked Monte Cristo Casserole
Serve Mom's favourite breakfast sandwich in a casserole format. Gooey cheese, ham and some eggs make the perfect casserole.
5. Baked Cream Cheese French Toast
Looking to make a special treat for mothers day? This french toast recipe is no ordinary one. Filled with rich and creamy cream cheese, there's no way you can go wrong with this recipe!
6. Challah Breakfast Casserole
Serve up some gourmet comfort food! This dish has some rich gruyere cheese and Italian sausage. It's definitely a savoury dish that will be loved by all!
7. Easy Cheesy Breakfast Casserole
Looking for a new way to serve up your eggs and home fries? This colorful casserole has been made with you in mind! Fill up your plate (and Mom's) with this high protein goodness and you won't be disappointed.
8. Turkey and Egg Breakfast Casserole
Scramble up your regular breakfast casserole for one filled with some beautiful green spinach and low fat turkey! You'll feel like you're eating something bad when it's actually really good for you!
9. Easy Overnight Blueberry French Toast Casserole
I. love. easy. recipes. When I can make something ahead of time, I get really pumped about it! So instead of waking up early on Mother's Day, prep this dish the night before, and throw it in the oven as you get ready to see Mom in the morning.
10. Baked Blueberry Pancake
What's better than a normal pancake? A massive, breakfast pancake. That's right, cut Mom a slice first (obviously, not me first) and top with yogurt, Maple Syrup and berries. It pairs nicely with a hot cup of coffee.
11. Caramelized Onion Spinach Feta Savoury French Toast Casserole
I love anything that has caramelized onions in it. They are sweet and salty at the same time and fill any dish with a dynamic flavor.  Serve with some roasted veggies for extra Mom points!
12. Baked Ham and Cheese Omelet
It's a classic but is a winner every time! Cook this up for Mom and she will definitely be asking for seconds. Serve with some fresh fruit and a tall glass of OJ.
13. Overnight Cinnamon Roll Casserole
I'm totally making this! This needs to be my cheat food every week – I mean, how amazing does this look? Your Mom's jaw will drop when she sees all this deliciousness waiting for her.
14. Easy Vegetarian Made Ahead Breakfast Casserole
If Mom doesn't eat meat – don't worry! We have you covered. This vegetarian casserole will make meat eaters want to be vegetarians. It's so good and filled with so many good veggies.
15. Smoked Salmon Asparagus Quiche
CLASSY! Your mother will be at a loss for words when she sees this work of art awaiting her on Mother's Day Morning. You can also serve as a lunch or supper option with a fresh spring salad.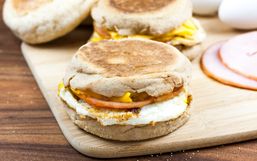 Getting your little ones to eat breakfast in the morning can be a real challenge!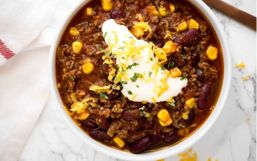 Ground beef is an inexpensive ingredient. It cooks quickly and it can be incorporated into many different recipes.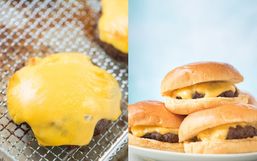 Kitchen gadgets are getting more and more impressive every year. The Instant Pot has been the most sought after kitchen appliance...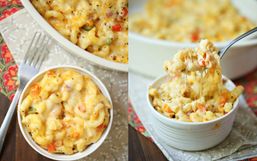 Weight Watchers has reinvented itself over the years and because of that, it is becoming more popular now than ever.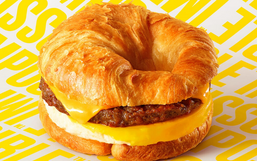 Move over Beyond Meat, there's another plant-based meat subsitute company in town that is here to steal the spotlight!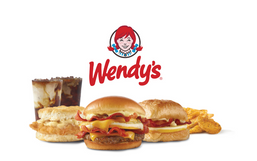 Are you tired of settling for a sub-par breakfast or skipping that meal entirely?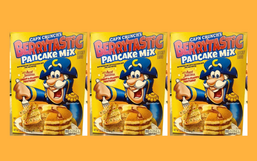 Breakfast time is about to get so much better because Cap'n Crunch Berrytastic Pancake Mix is coming soon.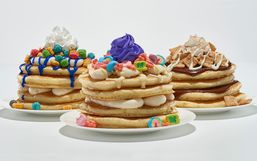 IHOP is serving up a nostalgic breakfast with its latest partnership with iconic cereal brands to bring you Cereal Pancakes and...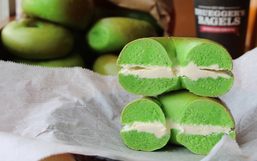 Alright friends, mark your calendars because Bruegger's Bagels is carrying on the festive tradition for yet another year!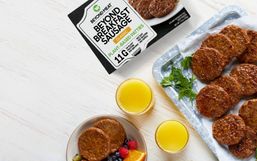 Good news plant-based and flexitarian friends, Beyond Meat is launching more plant-based products that you can make at home!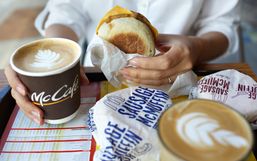 Good news McDonald's fans, if you're craving your favorite McDonald's breakfast but don't want to leave your house then you're in...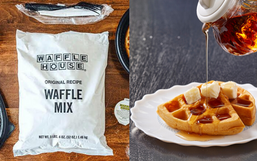 Many restaurants are temporarily closed, but that isn't stopping them from getting creative to ensure their fans can still enjoy...