IHOP is serving up a nostalgic breakfast with its latest partnership with iconic cereal brands to bring you Cereal Pancakes and Shakes. For a limited time and at participating locations you can indulge in Cinnamon Toast Crunch, Cap'n Crunch's Crunch Berries, and Fruity Lucky Charms-flavored pancakes as well as a new Crunch Berries Milkshake and a Cinnamon Toast Crunch milkshake. These new eye-catching offerings will surely be loved by both adults and children alike! Be sure to try them now because the new offerings are only available now through April 12, 2020!
"Shortly after our test kitchen chefs first began playing with the idea of Cereal Pancakes, we served them to our guests in focus groups and one of the main things they told us was that it made them feel nostalgic for those Saturday mornings watching cartoons and eating cereal when they were kids," said Brad Haley, Chief Marketing Officer at IHOP. "So, while some may see our new Cereal Pancakes menu as the antidote to the 'adulting' phenomenon that many grown-ups complain of today, we see them simply as the delicious combination of two of America's favorite breakfast foods that we didn't know we needed. What's also cool is that they are just as fun to look at as they are to eat … or drink in the case of our new Cereal Milkshakes."
Let's take a closer look at the new lineup:
Cinnamon Toast Crunch Pancakes
Cinnamon Toast Crunch Pancakes start with fresh buttermilk pancakes and are topped with a cinnamon spread, Cinnamon Toast Crunch Cereal, a cream cheese icing, a dollop of whipped topping and sprinkle of icing sugar.
Crunch Berries Pancakes
These pancakes feature buttermilk pancakes that are topped with cereal milk mousse, a blue vanilla sparkle sauce, pieces of Cap'n Crunch's Crunch Berries cereal and is finished with a dollop of whipped topping.
Fruity Lucky Charms Pancakes
These magically delicious pancakes feature buttermilk pancakes, cereal milk mousse, vanilla sauce, pieces of fruity Lucky Charms cereal and a swirl of sweet purple whipped icing.
Cinnamon Toast Crunch and Crunch Berries Milkshakes
Get your cereal fix in milkshake form with the Cinnamon Toast Crunch milkshake and the Crunch berries Milkshake! The Cinnamon Toast Crunch Milkshake features creamy vanilla ice cream blended with Cinnamon Toast Crunch cereal pieces and is finished with a dollop of whipped topping, more cereal pieces, and cinnamon sugar. The Crunch Berries Milkshakes also starts with vanilla ice cream but is blended with Cap'n Crunch's Crunch Berries cereal and is finished with blue vanilla sparkle sauce, whipped topping and more cereal pieces on top.
Magical Marshmallow Kids Combo
The Magical Marshmallow Kids Combo features 1 buttermilk pancake that is topped with vanilla sauce, marshmallow cereal, sweet purple whipped icing, and marshmallow cereal. The pancake is also served with 1 scrambled egg, 1 bacon strip, and 1 pork sausage link.
Berry-tastic Crunch Kids Combo
This kids combo features 1 buttermilk pancake with blue vanilla sparkle sauce, pieces of berry cereal, and whipped topping. The pancake is served alongside 1 scrambled egg, 1 bacon strip, and 1 pork sausage link. Additionally, for a limited and at participating locations, kids 12 and under can receive a free entrée from the kid's menu with each purchase of an adult entrée. Just be sure to visit IHOP between 4 PM and 10 PM to score this deal.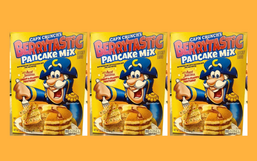 Breakfast time is about to get so much better because Cap'n Crunch Berrytastic Pancake Mix is coming soon.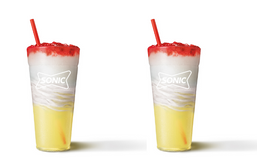 Summer is officially here and what better way to treat yourself and stay cool than with a refreshing beverage in hand!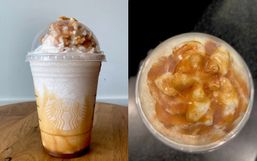 We might be right in the middle of a blazing hot summer but if you find yourself missing everything about fall then we have...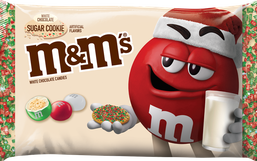 Merry Christmas... in July?! Yes, Mars, Incorporated wants to get you in the holiday spirit early this year!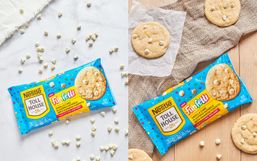 Every day will feel like your birthday when you enjoy a Funfetti treat!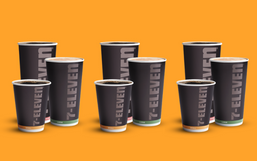 Every coffee lover knows that there is nothing quite like starting your morning with a delicious cup of coffee to get your day...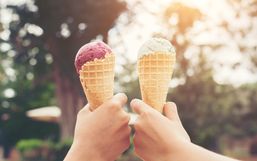 Ice cream is one of the best treats to enjoy in the summer. It's sweet, refreshing and there is virtually a flavor for everyone!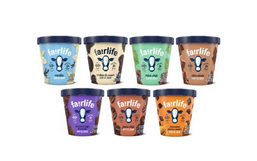 Fairlife is renowned for its wide range of better-for-you products like their ultra-filtered milk which features 50 percent more...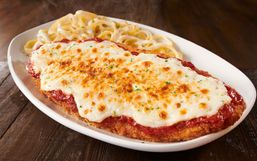 Mmm... is there anything more delicious than chicken parm? It's perfectly crispy on the outside with tender chicken on the inside...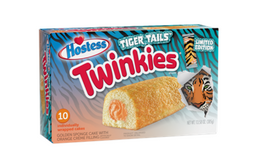 This year has proven to be the year of the tiger! Earlier this year, Netflix's American true-crime documentary miniseries, 'Tiger...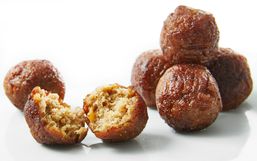 IKEA is renowned for its modern, affordable furniture but they also offer delicious food.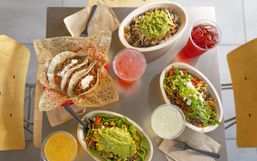 Chipotle Mexican Grill is committed to serving its guests fresh meal items and is dedicated to sourcing ingredients from ethically...