Rise and shine! It's an early morning before work and you sleepily walk into the kitchen, grabbing whatever food is within reach. But what if we could restart this morning? You come out of your room, head to the kitchen and see a recipe sitting on the counter with all the ingredients waiting for you in the fridge. What if these recipes were 400 calories or less but filled you up like a hearty brunch? We have ten amazing breakfasts that will make you feel like you are indulging for a big breakfast, but are eating exactly what your body needs. Fill up on these amazing breakfasts!
Related Topics (Ads):
1. Healthy Baked Egg Cups
Make these guys ahead of time and have them waiting for you in the fridge in the morning. I started doing this recently, and it has changed my morning routine for the better.
2. Breakfast Bark
I can't wait to try this out! It looks so good and is so easy to throw in your bag as your head out the door. Fill up with your favorite fruits, granolas and lots of chia seeds of course!
3. 2 Minute Egg Omelet
In a hurry? This recipe is ready for you in 3 minutes or less (including a little veggie chopping). Cook in a mug and you can even eat it on your way to work.
4.  Zucchini Greek Yogurt Pancakes
Can you tell breakfast is my favorite meal of the day? These pancakes make my mouth water and make me so hungry! I love the idea of including zucchini in these little pancakes for extra nutritional value.
5. Sausage and Kale Frittata
How amazing does this frittata look? I love the added dill on top for a fresh and tangy flavor. Enjoy with a little salsa if you wish!
6. Hawaiian Açai Bowl
Açai Bowls are all the rage on social media because of their beauty. But they are also amazing because of their low calorie and high nutritional value. Your morning will be that much better with this at the beginning of it.
7. Easy Kale Feta Egg Toast
Kale tastes amazing both raw and cooked. And I especially love it with a little feta to add a special salty kick of flavor.
8. Vegan Omelet
Are you avoiding animal products? You can still do that and feel like you're still eating an omelette. This one may take a little bit of extra prep, but it's totally worth it.
9. Avocado and Egg Toast with Feta
Boil the eggs the night before and you will have a fast and nourishing breakfast that won't disappoint. Top off with some feta or goat cheese for added flavor!
10. Power Protein Tortilla
This coloful piece of food art is made within five minutes and is so satisfying! Don't forget to add a little cilantro to top it off. I'd also add some Guacamole!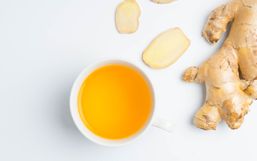 Ginger has been used for thousands of years to treat minor illnesses.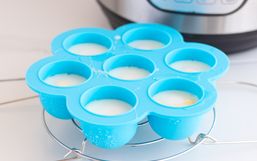 Poached eggs are a delicious addition to your breakfast and a great way to add protein without all the extra oil of a fried egg.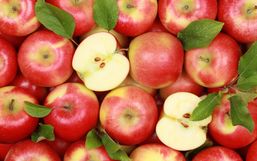 Bloating happens when the stomach becomes swollen after eating and that feeling is never a fun experience.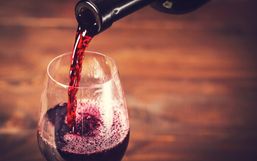 We've all heard it before "be sure to get a good night sleep". But do you know how important that statement really is?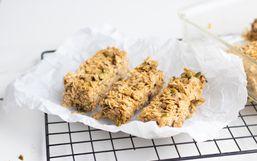 Granola bars are perfect for so many moments: breakfast time; an at-work or school-safe snack; a picnic, playground, or...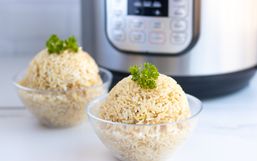 Rice is a staple in most people's homes, including mine! It's filling and the perfect complement to so many dishes, from meat...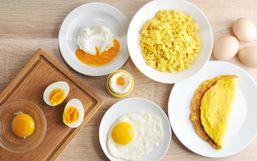 Here's the thing, we tend to put a lot of emphasis on what we shouldn't be eating but it's time the foods we really should be...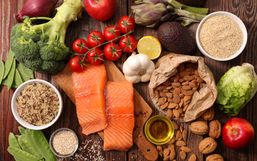 Being comfortable in your body is essential to living a happy life.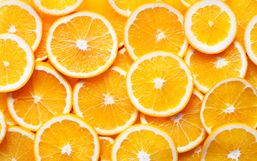 Surely you've heard the word antioxidant thrown around time and time again.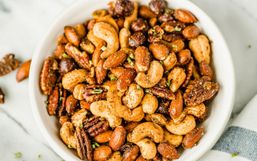 The paleolithic diet, also known as the paleo diet, the caveman diet, or the stone-age diet is a meal plan that predominately...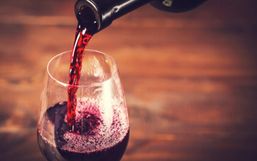 There's no better way to wind down from a busy day than to catch up on your favorite shows with snacks in hand, amirite?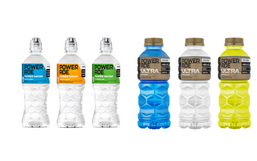 Coca Cola Company unveiled that they are launching two new zero-sugar products to their Powerade brand.