It's finally Autumn and we are able to sip out Pumpkin Spice lattes, cozy up by the fire and eat that warm comfort food with loved ones. It can be slightly dangerous getting into all that comfort food when you're trying to stick to a healthy lifestyle, so pick your meals wisely! This list of meals will help you achieve those comfort food flavors without overloading on fat and calories. Turn on your stove and oven and get ready to prep the perfectly healthy fall meal.
1. Skinny Fettuccine Alfredo
Your family won't believe this meal isn't packed with fat when they dig in, but it truly is good for you! Use whole wheat noodles or quinoa noodles to enhance the nutritional value.
https://chefsavvy.com/skinny-fettuccine-alfredo/ Photos and Recipe By: Chef Savvy
2. Roasted Butternut and Kale Bowl
Bring this bowl of goodness to work or munch away on it at home. Either way, you'll be enjoying the flavors of the Fall season with this health bowl.
http://www.thegantzery.com/blog/2015/10/1/roasted-butternut-and-kale-bowl Photos and Recipe By: The Gantzery
3. Roasted Autumn Vegetables and Chicken Sausage
This supper is so easy to throw in the oven on one pan. Once it's done, serve up with some fresh salad or a baked sweet potato.
http://www.eatingwell.com/recipe/251240/roasted-autumn-vegetables-chicken-sausage/?utm_source=pinterest&utm_medium=social&utm_campaign=etg_599931416_ew_dinnerchallenge Photos and Recipe By: Eating Well
4. Kale Goat Cheese Pizza
Pizza Night is the best night when you know that you're eating a healthy meal! This pizza won't even make you feel like you're missing out on regular pizza with it's gourmet toppings.
http://www.eatgood4life.com/kale-goat-cheese-pizza/ Photos and Recipe By: Eat Good 4 Life
5. One Pot Chicken, Quinoa, Mushroom and Spinach
Dump everything into a pot and wait! This meal is so simple but packed with tons of flavor and protein that can fuel you for the rest of your busy day.
https://www.cookincanuck.com/one-pot-chicken-quinoa-mushrooms-spinach-recipe/ Photos and Recipe By: Cooking Canuck
6. Maple Pecan Crusted Salmon
This salmon is crusted with one of the most popular flavors of the season, Maple Pecan! It provides a nutty and sweet note to your regular salmon dinner.
https://www.theseasonedmom.com/maple-pecan-crusted-salmon/ Photos and Recipe By: The Seasoned Mom
7. Stuffed Winter Squash
Acorn Squash has got to be the most under rated fall vegetable! It is so delicious and can be stuffed with all kinds of different ingredients such as quinoa and cranberries.
http://www.simple-veganista.com/2013/10/roasted-winter-squash-quinoa-cranberry.html Photos and Recipe By: Simple Veganista
8. Zucchini Casserole with Red Peppers, Spinach and Artichokes
Pull out that skillet you got as a Christmas gift last year and create this masterpiece suitable for Autumn! With everything in one pan, how could you go wrong?
https://www.foodfaithfitness.com/zucchini-casserole-with-red-peppers-spinach/ Photos and Recipe By: Food Faith Fitness
9. Balsamic Chicken with Apple, Lentil and Spinach Salad
Erring on the side of no carbs? This meal is perfect for you! With a gourmet salad and juicy grilled chicken, you really can't go wrong.
http://www.womansday.com/food-recipes/food-drinks/recipes/a11833/balsamic-chicken-with-apple-lentil-and-spinach-salad-recipe/ Photos and Recipe By: Woman's Day
10. Wild Mushroom Beef Stew
Stew can often be packed with carbs and salt, but when it's made at home, we have control over what goes in it! Make this amazingly healthy stew that will get you your iron and protein all in one bite.
http://www.melangery.com/2013/01/wild-mushroom-beef-stew.html Photos and Recipe By: Melangery
Mistaken as a vegetable, the eggplant (also known as an aubergine)  is actually just a misunderstood fruit!
Here's the thing, we tend to put a lot of emphasis on what we shouldn't be eating but it's time the foods we really should be...
Julia Child is one of the most iconic chefs in the world, and for good reason.
Being comfortable in your body is essential to living a happy life.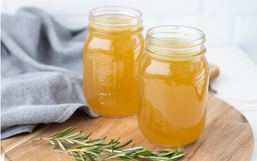 So, you're sick in bed and your stomach is grumbling and you don't know what to eat that won't make you throw up.
Many people are seeing great success with the keto diet and though a lot of us thought this would be a soon-to-go fad, this keto...
Stocking your pantry with nonperishable items is a great way to ensure you have ingredients readily available.
Most restaurants have temporarily closed their dine-in option but that isn't stopping them from making sure their fans get their...
Canada Day is coming up and we can't wait to celebrate! But, what makes Canada so special anyway?
Charcuterie boards may not be new but they have become one of the hottest food trends as of late and for good reason!
Mmm... nothing quite beats tender chicken wings smothered in your favorite sauces.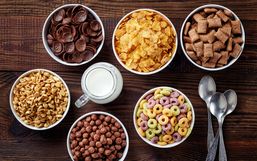 A lot of us make a huge effort to make sure the content of our cupboards and kitchens reflect the lifestyle we want to live and...