It's finally Autumn and we are able to sip out Pumpkin Spice lattes, cozy up by the fire and eat that warm comfort food with loved ones. It can be slightly dangerous getting into all that comfort food when you're trying to stick to a healthy lifestyle, so pick your meals wisely! This list of meals will help you achieve those comfort food flavors without overloading on fat and calories. Turn on your stove and oven and get ready to prep the perfectly healthy fall meal.
1. Skinny Fettuccine Alfredo
Your family won't believe this meal isn't packed with fat when they dig in, but it truly is good for you! Use whole wheat noodles or quinoa noodles to enhance the nutritional value.
2
2. Roasted Butternut and Kale Bowl
Bring this bowl of goodness to work or munch away on it at home. Either way, you'll be enjoying the flavors of the Fall season with this health bowl.
3
3. Roasted Autumn Vegetables and Chicken Sausage
This supper is so easy to throw in the oven on one pan. Once it's done, serve up with some fresh salad or a baked sweet potato.
4
4. Kale Goat Cheese Pizza
Pizza Night is the best night when you know that you're eating a healthy meal! This pizza won't even make you feel like you're missing out on regular pizza with it's gourmet toppings.
5
5. One Pot Chicken, Quinoa, Mushroom and Spinach
Dump everything into a pot and wait! This meal is so simple but packed with tons of flavor and protein that can fuel you for the rest of your busy day.
6
6. Maple Pecan Crusted Salmon
This salmon is crusted with one of the most popular flavors of the season, Maple Pecan! It provides a nutty and sweet note to your regular salmon dinner.
7
7. Stuffed Winter Squash
Acorn Squash has got to be the most under rated fall vegetable! It is so delicious and can be stuffed with all kinds of different ingredients such as quinoa and cranberries.
8
8. Zucchini Casserole with Red Peppers, Spinach and Artichokes
Pull out that skillet you got as a Christmas gift last year and create this masterpiece suitable for Autumn! With everything in one pan, how could you go wrong?
9
9. Balsamic Chicken with Apple, Lentil and Spinach Salad
Erring on the side of no carbs? This meal is perfect for you! With a gourmet salad and juicy grilled chicken, you really can't go wrong.
10
10. Wild Mushroom Beef Stew
Stew can often be packed with carbs and salt, but when it's made at home, we have control over what goes in it! Make this amazingly healthy stew that will get you your iron and protein all in one bite.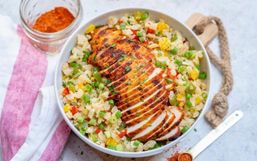 New Year's Eve is an opportunity to reflect on the previous year. For many, ringing in the new year is a chance to start fresh and...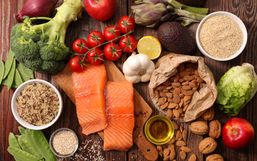 Being comfortable in your body is essential to living a happy life.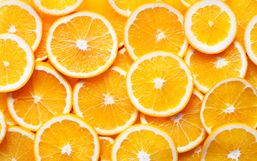 Surely you've heard the word antioxidant thrown around time and time again.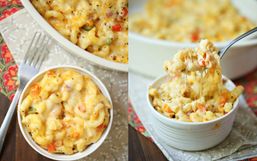 Weight Watchers has reinvented itself over the years and because of that, it is becoming more popular now than ever.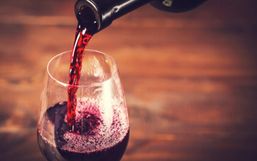 There's no better way to wind down from a busy day than to catch up on your favorite shows with snacks in hand, amirite?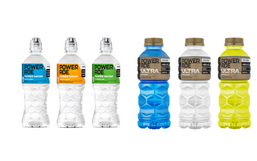 Coca Cola Company unveiled that they are launching two new zero-sugar products to their Powerade brand.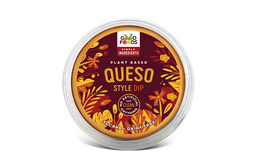 The plant-based diet trend is growing and it shows no signs of stopping!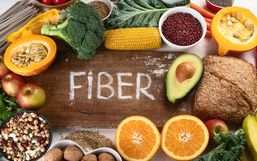 For some, healthy eating is no easy feat. The secret to being successful is to create a balanced approach that allows you to fill...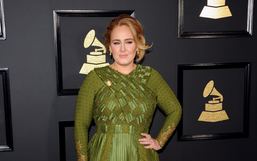 Adele, singer-songwriter and multi-Grammy winner has been making headlines for several years, mostly due to her incredible music...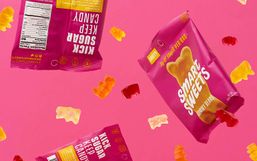 It's no secret that sugar isn't good for you, especially the refined kind we find in sweets.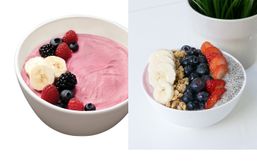 Yogurtland, the leader in self-serve frozen yogurt has no shortage of delicious options.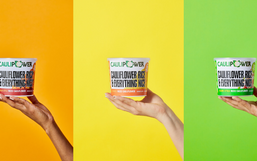 With more people searching for healthier options, companies like CAULIPOWER is committed to delivering.