Charcuterie boards may not be new but they have become one of the hottest food trends as of late and for good reason! They're pretty to look at, offer an array of delicious foods, and they're perfect for sharing on date night, with friends, or for parties. Not to mention the display offers you the perfect "Instagrammable" moment. But people are getting more creative than ever and are creating food boards that feature more than cured meats and cheese! We've seen everything from pancake boards to build-your-own-baked potato boards and they just keep getting better! Follow along as we roundup the most creative party platters that are even better than charcuterie boards.
1. Burger Board
Fire up the grill and make this epic burger board that combines grilled burgers and all the toppings you've ever dreamed of. This impressive platter is going to capture everyone's attention. A burger board would be perfect for parties or a casual dinner with friends and/or family. The presentation is simply on point.
https://thebakermama.com/recipes/boards/build-your-own-burger-board/ PHOTO AND RECIPE HERE: THE BAKER MAMA
2. Baked Potato Board
There's something irresistibly delicious about baked potatoes, especially when they're loaded with toppings. But why not let your guests build their own baked potatoes instead, loaded with the toppings that they love! Sandy from Reluctant Entertainer shares how you can prep and assemble this epic baked potato board and it's so darn easy. Some great toppings include crispy bacon, sour cream, chives, chili, cheese, and whatever else your heart desires!
https://reluctantentertainer.com/epic-baked-potato-dinner-board/ PHOTO AND RECIPE HERE: RELUCTANT ENTERTAINER
3. Chicken Wing Board
Skip the restaurant and enjoy wing night at home! This impressive chicken wing board is perfect for game day, parties, or an impressive family dinner. This platter not only scores points in presentation but it's full of delicious foods too. Load the platter up with your favorite wings, nachos, dips, and fresh veggies!
https://www.strawberryblondiekitchen.com/chicken-wing-platter/ PHOTOS AND RECIPE HERE: STRAWBERRY BLONDE KITCHEN
4. S'MORES Dessert Board
S'mores are an essential part of every campfire, right? So go ahead and impress your friends with this epic s'mores dessert board. It's loaded with everything you need to make delicious s'mores from marshmallows to assorted chocolates, cookies, graham crackers, and more. Don't forget the roasting sticks!
https://www.number-2-pencil.com/smores-dessert-board-dessert-charcuterie-board/ PHOTOS AND RECIPE HERE: NO. 2 PENCIL
5. Hot Dog Board
If you thought the hamburger board was impressive check out this hot dog board! Hot dogs are very easy to make, are liked by both kids and adults alike and are a perfect food to serve at parties. That said, hot dogs can be quite boring, unless you serve them in this fun hot dog board, of course! You can load the board with delicious sides like fresh fruit and salad but you'll also want to toss in many delicious toppings too. Some great toppings include classics like ketchup, mustard, and relish but you can get creative too by offering toppings like chili, cheese, fried onions, and beyond!
https://reluctantentertainer.com/epic-hot-dog-board-for-twelve/ PHOTO AND RECIPE HERE: RELUCTANT ENTERTAINER
6. Pancake Board
This pancake board turns every breakfast into a party! But hey, we don't judge so go ahead and serve this for dinner. This awesome board is equipped with all your favorite pancake toppings like fresh fruits, chocolate, syrup, and whipped cream. It's even served with a few other breakfast favorites like scrambled eggs and crispy bacon strips! This epic board is fit for Saturday breakfast, Mother's Day brunch, or any other special occasion worth celebrating!
https://thebakermama.com/recipes/pancake-board/ PHOTOS AND RECIPE HERE: THE BAKER MAMA
7. French Fry Board
Skip the drive-thru because this French fry board is better than anything you could ever imagine. Even though fries are typically served as a side dish, they certainly steal the spotlight when served on a platter like this! You could even pair this board with the burger, hot dog, or wing platter for an epic meal to share with friends and family. Cook up your favorite type of fries and serve with a variety of sauces — so easy!
http://www.thedeliciouslife.com/french-fry-board-how-to/ PHOTOS AND RECIPE HERE: THE DELICIOUS LIFE
8. Vegan Charcuterie Board
The vegan diet is on the rise and shows no sign of stopping. With more people seeking healthier, and flexitarian options this vegan charcuterie board would be a great platter to serve at any party. This board is loaded with fresh veggies, fruit, nuts, hummus, and vegan-friendly meat and cheese. Since the plant-based diet has become so popular you should have no issues finding vegan-friendly foods at your local grocery store!
https://www.emilieeats.com/epic-vegan-charcuterie-board/ PHOTO AND RECIPE HERE: EMILIE EATS
9. Bruschetta Board
A bruschetta board doesn't only look pretty but it's a great way to allow your friends to assemble their appetizers with toppings they enjoy. All you have to do is grill slices of your favorite bread and place your toppings in serving bowls. This recipe provides great tips from what type of toppings to pick to how and when you should assemble your bruschetta board. Want to make this bruschetta board even more special? Serve it with your favorite bottles of wine and enjoy a fun night with friends!
https://www.countrysidecravings.com/make-your-own-bruschetta-bar/ PHOTOS AND RECIPE HERE: COUNTRYSIDE CRAVINGS
10. Charcuterie Kabobs
If you're craving a classic charcuterie board but are still looking to try something different then give our charcuterie kabobs a try! They feature all the same ingredients you have come to know and love like cured meats, fresh veggies, and cheese but this time it's served on a stick! This also makes it a great grab and go appetizer — perfect for parties! Once again you can always customize the ingredients to feature foods you love. You may also enjoy serving the kabobs with fresh bread and assorted dipping options like mustard, balsamic vinegar, and extra virgin olive oil.
https://www.forkly.com/recipes/quick-and-easy-party-pleasing-charcuterie-kabobs/ PHOTO AND RECIPE HERE: FORKLY
11. Breakfast Taco Board
If you thought the pancake board was fun check out this breakfast taco board! Tacos aren't only fun for dinner but they can make a wholesome and delicious breakfast too! This board features tortillas, scrambled eggs, bacon, breakfast sausage, and loads of wonderful fresh toppings. Not only is making breakfast tacos fun, but everyone will appreciate being able to customize their tacos to how they like them!
https://thebakermama.com/recipes/build-your-own-breakfast-taco-board/ PHOTOS AND RECIPE HERE: THE BAKER MAMA
12. Hot Chocolate Board
Nothing quite beats warming up with a cup of hot cocoa, especially on a cold day, or to keep you cozy by a campfire. But what would make hot cocoa even better (and perhaps more fun) would be serving you and your friends this hot chocolate board. You can start with your favorite hot chocolate mix and then load up the board with your favorite hot cocoa toppings — don't be afraid to get creative!
https://www.number-2-pencil.com/hot-chocolate-dessert-charcuterie-board/ PHOTOS AND RECIPE HERE: NO. 2 PENCIL
13. Summer Grilling Board
Grilling season is in full swing as soon as the warmer weather hits. What better way to serve up a perfectly grilled meal than with a summer grilling board! Fire up the grill and cook your favorite steak and grilled veggies then serve it on a platter. This is perfect for barbecues, Father's Day, the July Fourth holiday, or for a fun family meal.
https://hipfoodiemom.com/2018/07/26/ultimate-summer-grilling-platter/ PHOTOS AND RECIPE HERE: HIP FOODIE MOM
14. Brunch Board
This is yet another delicious brunch board! This one, however, features a few sophisticated ingredients like smoked salmon making it the perfect treat for Mother's Day or bridal and baby showers. But really, you can serve this beautiful brunch board any weekend too. Along with smoked salmon, this board also features fresh bagels and bread, cream cheese, and other lovely fresh toppings like tomatoes, olives, and fruit.
https://flavorthemoments.com/smoked-salmon-breakfast-platter/ PHOTOS AND RECIPE HERE: FLAVOR THE MOMENTS
15. Family Movie Night Snack Board
What would make movie night better? Why snacks of course! But not just any snacks, this epic family movie night snack board! It features a plethora of options for everyone from fresh fruit to chocolate, crackers, candy, and more. So go ahead and pick your favorite snacks, arrange them on a board and sit back and relax with your family for a fun movie night!
https://reluctantentertainer.com/movie-night-snack-board/ PHOTO AND RECIPE HERE: RELUCTANT ENTERTAINER
Who doesn't love a good potluck? You get to hang out with friends and dig into a delicious assortment of food.
Interestingly enough, there are many ingredients in your everyday foods that are shockingly not what they seem.
When it comes to preparing for a big date or event, we have so much to think about.
For those who have to deal with an anxiety disorder, they often have the constant feeling of uneasiness, worry and fear.
Meghan Markle, now the Duchess of Sussex, has been in the spotlight long before her royal commitment.
Meghan Markle has captured everyone's attention but not just because of her acting career, because of her new relationship and now...
By now we're all well aware that plastic pollution is a real problem, and it's not only impacting our oceans, but also the...
Struggling for years with a sensitive stomach, about a year ago, I was told by my specialist to take Gluten off the table.
Containers are crucial for transporting food and liquids while we live our busy lives.
This week was a taste of my own medicine, so to speak. Among my group of friends, it has become a running a joke that at a...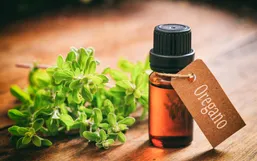 I newly discovered oregano oil a little over a year ago from a friend who swore by and raved about its amazing super-power-like...
Do you remember the Canada's Food Guide rainbow that you would learn about in health class as a student? Who could forget it?