To be honest, I'm not a big breakfast eater. It's too early for me to have an appetite. I like to slow sip on coffee (ok just kidding…I totally chug it in under 3 minutes) and ease into meals for the day. So brunch, yeah! Brunch is bomb. Plus there's no real rules with brunch, it can be fruity and sweet, or savory and wholesome. Brunch is an invitation to all foods, in the middle of the freaking morning or, just anytime before noon. This recipe is so perfect for us ease-into-the-morning coffee sippers, that still love to feed a family or host a mid-morning meal. Using just one sheet pan, you can cook up a whole healthy hash made of sweet potatoes, corn, beans, zucchini and onion and roast them together before you crack eggs right into the pan and bake again. This is the brunch life hack we've all been looking for. Who likes tending stove top pans all morning, anyhow? Not to mention, the eggs can be cooked to your liking! Prefer a scramble? Scramble them first before you pour. Like them more well done? Just add a few more minutes to the cook time. Like them runny with yolk like I do? Well then…sunny side up it is, dip away!
Ingredients
Cooking Spray
3 tbsp olive oil
3 sweet potatoes, peeled and diced
3 zucchinis, diced
1 red pepper, diced
1 red onion, diced
1 can corn kernels, drained
1 (15oz) can black beans, drained & rinsed
1 tbsp minced garlic
2 tsp chili powder
1 tsp cumin
1 tsp paprika
1 tsp salt
1 tsp pepper
6 large eggs
Method
First set your oven temperature to 425 degrees Fahrenheit.
Next, dice all your veggies and arrange alongside the beans and corn on your sheet pan, it should be very full!
Drizzle your veggies with olive oil, then sprinkle sauces and garlic on top, and mix with your hands in the pan.
Roast in the oven for 25-30 minutes or until the potatoes are softened.
Remove from oven, and with a spatula - create 6 wells in the veggies. Crack the eggs into the wells, and return to the oven.
Bake for 5-7 minutes or longer, depending on how well done you like your eggs. Keep in mind, the eggs will continue to cook after you've removed them from the oven. If you like a runny yolk, remove them when the egg whites are fully cooked, and serve immediately.
Using a spatula, carefully scoop out the eggs and veggies and serve! Pairs really well with avocado, just sayin'.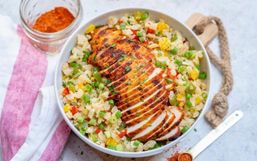 New Year's Eve is an opportunity to reflect on the previous year. For many, ringing in the new year is a chance to start fresh and...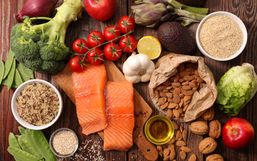 Being comfortable in your body is essential to living a happy life.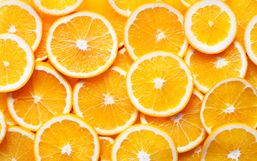 Surely you've heard the word antioxidant thrown around time and time again.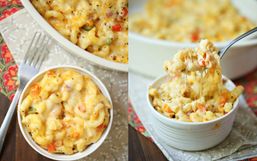 Weight Watchers has reinvented itself over the years and because of that, it is becoming more popular now than ever.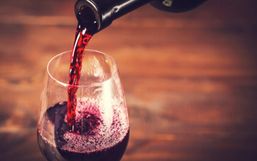 There's no better way to wind down from a busy day than to catch up on your favorite shows with snacks in hand, amirite?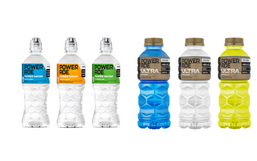 Coca Cola Company unveiled that they are launching two new zero-sugar products to their Powerade brand.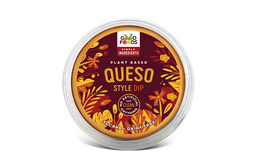 The plant-based diet trend is growing and it shows no signs of stopping!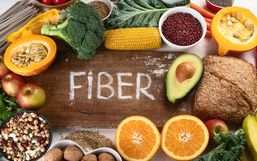 For some, healthy eating is no easy feat. The secret to being successful is to create a balanced approach that allows you to fill...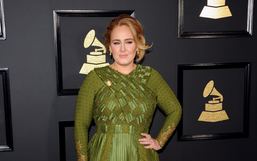 Adele, singer-songwriter and multi-Grammy winner has been making headlines for several years, mostly due to her incredible music...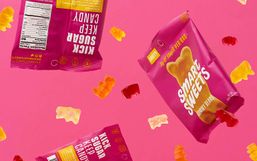 It's no secret that sugar isn't good for you, especially the refined kind we find in sweets.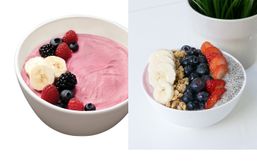 Yogurtland, the leader in self-serve frozen yogurt has no shortage of delicious options.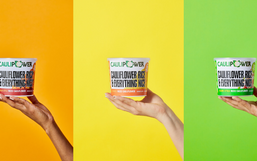 With more people searching for healthier options, companies like CAULIPOWER is committed to delivering.