Pretty much the easiest way to make chicken fajitas at home while optimizing on flavor and saving you time, dishes and energy! The best part about this recipe is the homemade fajita seasoning, so if you're looking to make this dish often, just multiply the measurements for however many servings you like, and you'll be fajita ready (and saving money) in the weeks/months to come! Not much work is needed at all for this, besides some simple chopping, and a bit of mixing. The rest is done in the oven. So, no real cooking skills required here (but don't tell anyone that, because you're gonna come off like a pro if you aren't one).  Time to get sizzlin'!
Ingredients
1/2 tsp coriander, ground
1 tsp paprika
1 1/2 tsp cumin
2 tsp chili powder
pinch of salt
pinch of pepper
1.5lbs of chicken breast (boneless, skinless)
1 of each - red, yellow, orange, green pepper
1 yellow onion
2 tbsp minced garlic
3 tbsp olive oil
Medium size flour torillas (or corn tortillas for a gluten-free option)
Non-stick cooking spray
**optional: Lime wedges, cilantro, sour cream, diced tomatoes, shredded cheese, chopped avocado for garnish/toppings
Method
Preheat your oven to 400 degrees
Spray your sheet pan with your non-stick cooking spray (optionally you can use a non-stick pan, parchment paper or non-stick foil to save on dishes)
Prepare your homemade fajita seasoning by combining your cumin, paprika, coriander, chili and salt and pepper, set aside.
Chop all the peppers and onions length-wise to create long strips.
Slice your chicken breasts into long strips as well, making sure they are all relatively even in size so they cook evenly. Any pieces too thick/wide should be cut in half.
Place all of the chopped peppers, onion, and chicken strips in a mixing bowl. Add in your minced garlic, fajita seasoning, and drizzle olive oil over. Toss/mix until evenly coated.
Spread the mixture into your sheet pan to create an even layer for cooking.
Cook for in the preheated oven, tossing once half way through for 20-25 minutes (or until the chicken is cooked throughout).
Serve immediately in your tortillas, finishing off with whatever toppings you choose.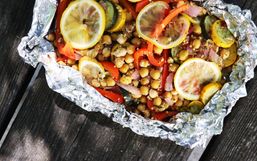 As someone who now eats a mostly plant-based diet, I've found myself stumped on how to enjoy BBQ meals this summer.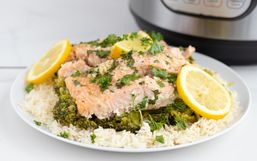 Fish is full of healthy fats, making it the perfect well-rounded dinner.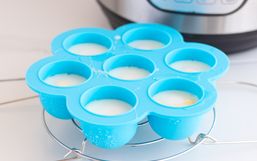 Poached eggs are a delicious addition to your breakfast and a great way to add protein without all the extra oil of a fried egg.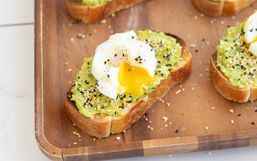 Breakfast is often called the most important meal of the day. It can also be the most delicious meal of the day!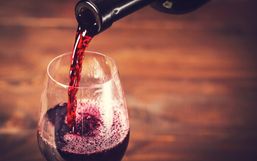 We've all heard it before "be sure to get a good night sleep". But do you know how important that statement really is?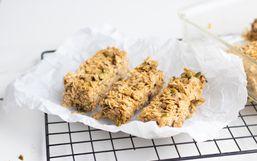 Granola bars are perfect for so many moments: breakfast time; an at-work or school-safe snack; a picnic, playground, or...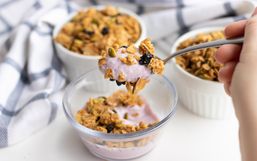 Granola is delicious breakfast food, whether it's with yogurt, milk (or non-dairy milk!), or on its own.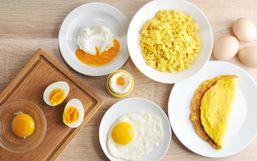 Here's the thing, we tend to put a lot of emphasis on what we shouldn't be eating but it's time the foods we really should be...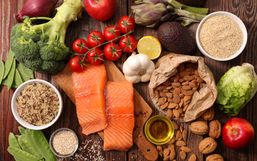 Being comfortable in your body is essential to living a happy life.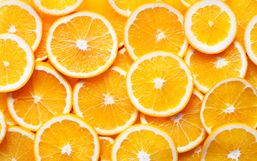 Surely you've heard the word antioxidant thrown around time and time again.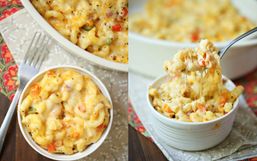 Weight Watchers has reinvented itself over the years and because of that, it is becoming more popular now than ever.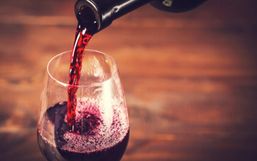 There's no better way to wind down from a busy day than to catch up on your favorite shows with snacks in hand, amirite?