Food Organization inside a lunch bag is one of those arts you must master as a parent. Do you go with Ziploc bags or Rubbermaid containers? Ziploc bags are great for convenience but terrible for the earth, while Rubbermaid containers are a great idea until you have to fit five different ones of all shapes and sizes in a lunch bag. Odds are, most times those containers get taken to school and then never return back home. If you're lucky, you'll find them in the lost and found at the end of the year…at which point it's probably better that you don't claim them. A great alternative to keeping food organized is Bento Boxes. It's an awesome way to pack a lunch where you can keep a variety of foods in an organized matter. This means easy cleanup and reduces the risk of lost containers. Another great way of adding organization and preventing lost containers is to choose a lunch box that is either stackable and or is able to fit in a lunch bag while remaining neat and organized. Here are our choices of the top 15  lunch boxes for back to school.
1. Sistema Triple Split Bento Box
The king or queen of organization, this Sistema Lunch Collection container has piles of room for a delicious lunch and latches that will ensure no spilling! Considering it's made out of a plastic this container would safe and practical for kids (and adults) of all ages.
? Buy it: http://amzn.to/2vByY9S
2. Lunch Box With Meal Prep Containers
What makes this lunch pack so great is that it comes with reusable containers. If you're a dedicated meal prepper or like to get lunches ready days in advance you'll have the opportunity to get a week's worth of lunches ready and organized. It also comes with a lunch box to carry the containers. The lunch box is waterproof and makes a great cooler bag if you need to borrow it on the weekends, who doesn't love multipurpose?
? Buy it: https://amzn.to/2J8EZOb
3. HemingWeigh Reusable Insulated Lunch Box
This is another great option if you enjoy a lunch box that comes equipped with containers. The design itself is slightly different than the previous one and this one also comes with a bonus ice pack to help keep your lunches cold and fresh for long periods of time. Its large size will allow you to fit a couple lunches at a time. This is great for the kids that play sports or having long days where they don't have time to make it home in between pre-commitments.
? Buy it: https://amzn.to/2zj0JqW
4. Lille Stackable Stainless Steel Thermal Lunch Box
The awesome feature about this lunch box is that you get three containers in one to help maintain organization in a perfect compact size. Each compartment is stainless steel and thermal which means if you're sending warm lunches they'll stay warm until lunch time. It also comes with an insulated carrying bag with a strap so if it doesn't fit in a backpack it is still easy to carry.
? Buy it: https://amzn.to/2zlhp0Z
5. Lunchbots
Throw it back a few years where tin boxes were the way kids brought their lunch to school. Known for their durability, these will last you several "back to school" seasons. The dividers will also allow you to store several types of foods while maintaining freshness and texture.
? Buy it: http://amzn.to/2vBjO4M
6. Eco-friendly Stainless Steel Lunch Box
If you love anything eco-friendly and want to decrease your plastic consumption you'll love this lunch box. This is another great tin lunch box option that has the same concept as other bento boxes we talked about previously but is made of stainless steel material instead. The stackable layers help you keep your food separate, fresh and compact. If your kids also need help with knowing what to eat and when you the separate layers can help them determines what is for lunch and what is for snack time.
? Buy it: https://amzn.to/2uglTQJ
7. Bentgo Kids Brights
This lunch box is ideal for kids of the ages 3 through 7. It is another bento styled box that will help keep their food organized and separated. This is especially important for those picky eaters that cannot have their food touch! For convenience, it is also dishwasher and microwave safe and most definitely made of BPA-free plastic.
? Buy it: https://amzn.to/2KUcngE
8. Bento Heaven Leakproof Bento Box
Do you have a child or not-so-little student at home who loves any of the following: salad, pasta, pizza or fruit salad? This bento lunch box is fantastic for piling your child's lunch high with their favorite foods and making sure there's another layer to lunch that is packed with fruit salad or veggie salad. Balance is key!
? Buy it: https://amzn.to/2u5RsO9
9. Komax Lunchmate bento Lunch Box Kit
This slender lunch box is great for packing into a backpack or purse. Whether you're sending your kids or your heading off to college this lunch box will keep your food fresh and leak-free without taking up a lot of space. This set comes with an insulated carrying lunch bag, 2 stackable and airtight containers, and a set of utensils and chopsticks.
? Buy it: https://amzn.to/2KZ5xq7
10. Yumbox Container For Kids
If you have a child ages toddler to age 8 then this would be a great lunchbox for you. You can even send them with applesauce or yogurt because these containers are leak-proof. It also has a fun illustrated tray to help you pack a lunch with generous portions and to help your kids get enjoyment out of eating.
? Buy it: https://amzn.to/2m2BTlH
11. Bentgo Glass Lunch Container
A glass container might not be a good idea to send with a young child but if you have any older children these containers might be an excellent fit for them. As kids get older their opinions too become stronger and sending them with a simple yet still practical lunch organizer might be a safer idea. This is microwave and oven safe and also comes equipped with a leak-proof lid. It's a great way to store a meal and snacks in one place without having to use multiple containers. If they're too cool to carry a lunch bag this will fit neatly and nicely in the backpack or bookbag.
? Buy it: https://amzn.to/2m3A9ss
12. Set of 2 Leakproof Bento Lunch Box Containers
Shopping for back to school can quickly add up to a long list of items which can be expensive and time-consuming. If you like to keep things consistent you might want to consider this set of 2 lunch boxes. They both come with tight sealing lids to prevent spills and even their own stainless steel cutlery. You'll no longer have to worry about your own cutlery going missing at school. So whether you're buying for your children or you and your child they're definitely both adult and kid-approved.
? Buy it: https://amzn.to/2KFS2fA
13. Black + Blum Lunch Box
Sometimes you don't need a ton of space for lunches especially if you have kids who are light eaters. This container is great for salads or chicken fingers and even comes with a sauce dipping area on the lid. It also has a steam release valve for days that they'll need to heat up lunch. You'll be happy to know it's made of BPA-free plastic and is microwave and dishwasher safe.
? Buy it: https://amzn.to/2N1j3qF
14. Stainless Steel Divided Plate
Eating isn't always a fun task, especially for the little ones. To help make things easier and more fun this lunch container is shaped like a school bus. It has 5 built-in compartments to please the pickiest of eaters. The lid will help keep your food in place especially when you're on the go during those busy mornings.
? Buy it: https://amzn.to/2u5iLbe
15. 5 Bento Box Lunch Containers
If you have to buy for more than one or two kids this would be a much cheaper alternative for you. It can get expensive having to buy each child their own unique lunchbox and not to mention, the arguing of who got the better lunchbox is a headache in itself. This is an awesome alternative to help put your lunch box organizing mind at peace and because each lid is a different color you can simply assign each child their own (no more mixing up lunches).
? Buy it: https://amzn.to/2L21DNr
Forkly.com is a participant in the Amazon Services LLC Associates Program, an affiliate advertising program designed to provide a means for sites to earn advertising fees by advertising and linking to Forkly.com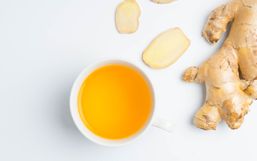 Ginger has been used for thousands of years to treat minor illnesses.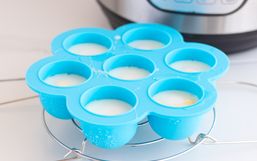 Poached eggs are a delicious addition to your breakfast and a great way to add protein without all the extra oil of a fried egg.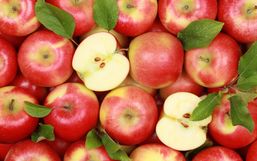 Bloating happens when the stomach becomes swollen after eating and that feeling is never a fun experience.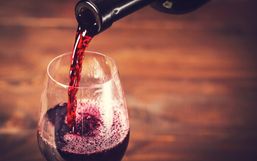 We've all heard it before "be sure to get a good night sleep". But do you know how important that statement really is?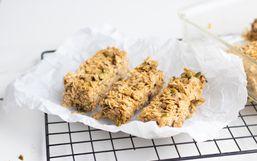 Granola bars are perfect for so many moments: breakfast time; an at-work or school-safe snack; a picnic, playground, or...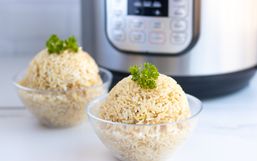 Rice is a staple in most people's homes, including mine! It's filling and the perfect complement to so many dishes, from meat...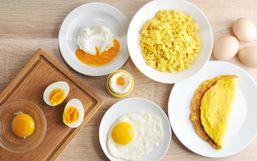 Here's the thing, we tend to put a lot of emphasis on what we shouldn't be eating but it's time the foods we really should be...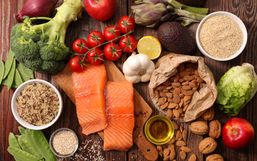 Being comfortable in your body is essential to living a happy life.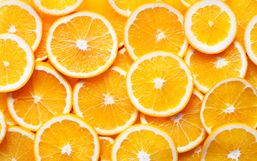 Surely you've heard the word antioxidant thrown around time and time again.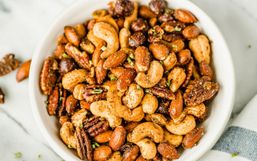 The paleolithic diet, also known as the paleo diet, the caveman diet, or the stone-age diet is a meal plan that predominately...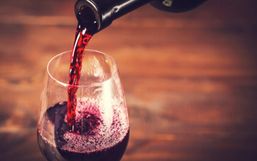 There's no better way to wind down from a busy day than to catch up on your favorite shows with snacks in hand, amirite?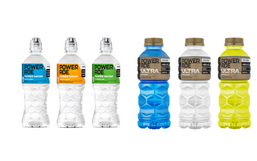 Coca Cola Company unveiled that they are launching two new zero-sugar products to their Powerade brand.