We all have a bag of Gummy Worms in our pantries that we aren't quite sure what to do with. Instead of trying to eat all of them in one sitting, make a variety of foods and recipes that will incorporate them into dessert or drinks. That way, your whole family can help get rid of your favorite sugary treats without you feeling guilty about eating the whole bag on your own.
1. Funfetti Brownie Mocha Milkshake
Slip some gummy worms into this extravagant milkshake that will meet every sweet need!
2. Dirt and Worm Stuffed Strawberry
Take advantage of strawberry season and fill these sweet fruits with your guilty pleasures!
3. Dirt and Worm Chex Mix
Need a special treat for a snack at the beach with your family? This chex mix is perfect and best served in a sand bucket!
4. Passionfruit Margarhitas
Sometimes you need an adult drink with a little throwback to your childhood. Gummy Worms are the perfect addition to a cocktail!
5. Back To School Apple Sugar Cookies
We don't want to talk about back to school yet, but this recipe was too cute not to add to our list!
6. Under The Sea Cupcakes
These cupcakes are pool party ready and almost too adorable to eat – but not quite!
7. Gummy Worm Ice Cube
Surprise your kiddies with some silly worms in their ice cubs this summer as a funny prank for those lazy summer days.
8. Dirt Pudding Cups with Gummy Worms
It's an easy dessert that I've never gotten tired of – I mean, how can you? It's basically just chocolate upon chocolate and topped off with gummy worms. Delicious.
9. One Eyed Monster Cookies
Make these cookies on a cloudy day at home with the kids. Pick up a few different bottles of sprinkles for lots of decorating options.
10. Marshmallow Treat Sushi
Sometimes sushi is just another word for sugar.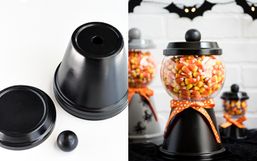 Holidays are fun and only come once a year so this year go all out and host an epic Halloween party!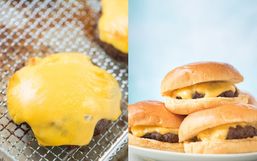 Kitchen gadgets are getting more and more impressive every year. The Instant Pot has been the most sought after kitchen appliance...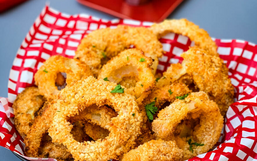 Everyone and their besties have an Instant Pot pressure cooker these days, and if you don't have one yet, you really need to get...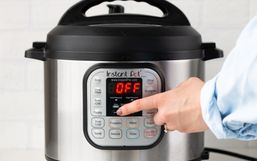 Do you know what FOMO is? Fear of missing out. I've been experiencing it ever since everyone under the sun got an Instant Pot for...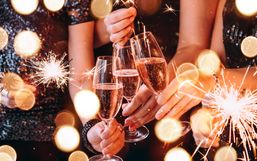 There is no better way to celebrate the end of a year and the fresh new start of a new one than to go all out at a New Year's Eve...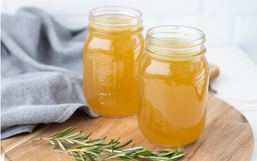 So, you're sick in bed and your stomach is grumbling and you don't know what to eat that won't make you throw up.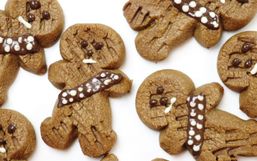 A long time ago in a galaxy far, far away… ...is a party you better get creating a menu for!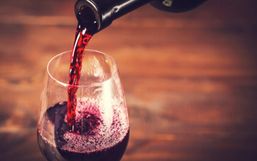 There's no better way to wind down from a busy day than to catch up on your favorite shows with snacks in hand, amirite?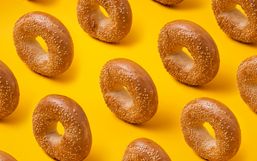 Mark your calendars, National Bagel Day is happening on January 15th, 2020 which means you get to score delicious deals!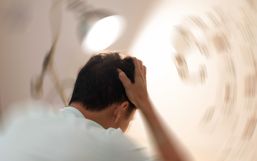 Many people are seeing great success with the keto diet and though a lot of us thought this would be a soon-to-go fad, this keto...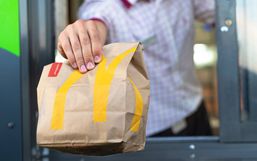 Nothing quite compares to a good ole homecooked meal but sometimes life gets busy. That's where fast-food comes in!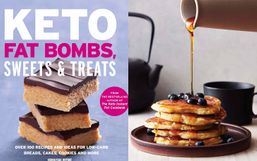 Following a diet is never easy -- it requires planning, motivation, and most of all, dedication.