I can't believe I'm even saying this…but…it's getting to that time of year where back to school shopping begins. Usually it involves shoving your way through a mall with a grumpy child that is disapointed that you won't buy them that new sweater that's "only $80, Mom!". This year, make back to school shopping fun and enjoyable for both you and your little student. Make a bag of popcorn, grab your tea and sit down with your child on the computer and shop online. Avoid the crowds, wasting your vacation time and getting sidetracked by logging onto the computer and buying only what you need. Once those purchases are complete, you can get back into the sunshine and wait for those back to school items to come to you. That's what I call service!
1. Solvetta Flatbox Lunch Bag < $20
As someone with a peanut allergy, I so appreciate this company's thoughtful design for a simple item. This lunch box is easy to pack and carry, and folds into a placemat, which is especially helpful for kids with very sensitive allergies. Get it on Amazon here.
2. Bentology Lunch Bag and Box Set > $20
Not only do you get a lunch bag with this purchase, but you also get the leak-resistant containers that fit inside perfectly. No more playing jigsaw with containers before school! Get it on Amazon here.
3. Attican Hango > $20
This stylish and simple lunch bag is perfect for insulating food that needs to stay warm or cold until lunch time for a busy student. Get it on Amazon here.
4. Freezable Lunch Bag with Zip Closure by Packit
This is one of my favorites. You can actually freeze this lunch bag overnight and then pack it the next day to ensure all the food inside stays ice cold. Get it on Amazon here.
5. Fluf Organic Cotton Lunch Bag > $20
Are you packing organic food for your child? How about pairing it with a perfectly hipster lunch bag that is made out of organic cotton. Get it on Amazon here. 
6.  Class Collections Reinforced Water Resistant School Backpack and Insulated Lunch Bag Set > $20
If you're on a budget, as many of us are, purchase this backpack and lunch bag set to get more bang for your buck. It comes in a variety of colors and patterns to suit any student wanting to look stylish for back to school. Get it on Amazon here.
7. SoYoung Raw Linen Bunny Tile Lunch Bag > $20
When buying a lunch bag, you want something that is high quality and will last more than just one year. Well, this lunch bag is it! Made with raw linen, this bag is super resistant to stains and is made with the utmost care. Get it on Amazon here.
8. Dabba Walla Machine Washable Lunch Bag < $20
Have a messy little monster on your hands? Get them a cute lunch bag that is easy to wash. Empty and toss these in the washing machine to start afresh tomorrow. Get it on Amazon here.
9. GreenSmart Sifaka Lunch Tote > $20
Do you have a student in your house hold who doesn't like the typical lunch bag? Or is maybe a little too…cool? Have no fear! This lunch bag looks like a purse and can still fit in a backpack (if they even still like those). Get it on Amazon here.
10. Boon Bento Lunch Box
Looking for something simple that will take up minimal room? The Boon Bento Lunch Box is basically a pretty holder for the lunch containers. It also comes in a variety of designs to suit your child. Get it on Amazon here.
Forkly.com is a participant in the Amazon Services LLC Associates Program, an affiliate advertising program designed to provide a means for sites to earn advertising fees by advertising and linking to Forkly.com.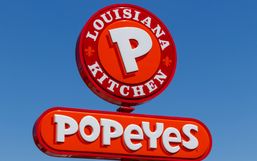 Restaurants are getting more creative than ever to ensure you can enjoy your favorite foods at home.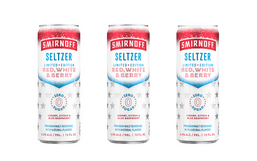 Smirnoff has unveiled some delicious and creative innovations over the years and now the brand is back with a brand new drink just...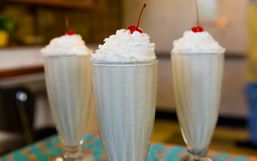 Good news Disney fans, the Disney Parks Blog is back again with another crave-worthy recipe you'll want to try this week!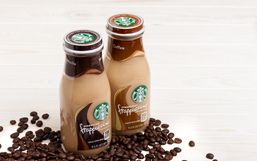 Starbucks offers several bottled drinks that you can buy at grocery stores and other retailers so you can quench your craving...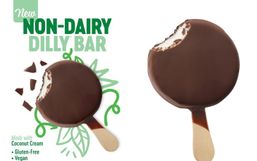 With lactose allergies and vegan diets on the rise, more restaurants are adding innovative products to cater to their customer's...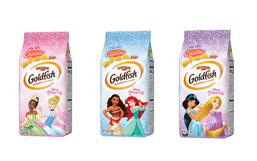 Get ready Disney fans, now you can channel your inner Disney Princess with tasty snacks!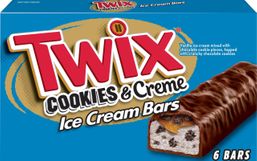 Nothing quite beats enjoying a refreshing treat on a hot summer day!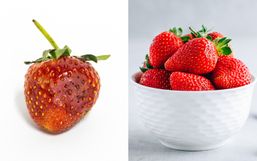 Nothing quite compares to eating a bowl of fresh strawberries but that sweet fruit never seems to last as long as we want it!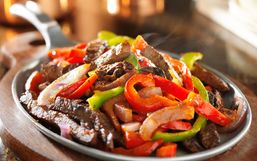 While the dine-in option remains temporarily closed in some restaurants, there are still ways you can score your favorite foods!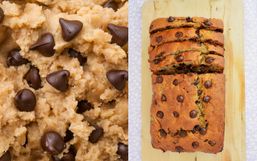 Get ready friends, there's another viral baking trend taking over the internet and it combines two of your favorite things,...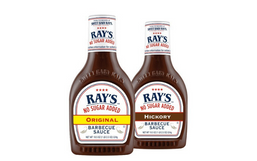 Summer is just around the corner and we all know what that means grilling season is coming too!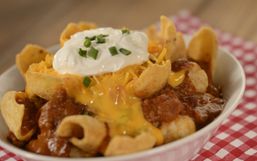 With the Disney parks temporarily closed, Disney has been thinking of fun and innovative ways so you can feel like you're at...