Being a parent can be super fun, but it also has it's challenges. Like when your children go from hungry to hangry and start whining over and over about how they aren't going  to make it to the next meal without a snack. It can be easy to reach for a pre-packaged snack, and there's no problem with that! But what if you could make all those snacks at home, save money and eliminate preservatives in the snacks? I've compiled a list of delicious snacks that are very similar to the snacks you by at the grocery store, but so much more delicious and ever so fresh.
1. Vegan Pop Tarts
Those tasty treats that even adults can't seem to resist. These pop tarts are so fresh and topped with a creamy icing that contain your kids' favorite sprinkle colors.
2. Sesame Snaps
Instead of buying a tiny package of these in the line up at the grocery store for the kiddies, make a big batch of these all at once so you can always have some on hand without having to have the store bought wrappers lying all over your car.
3. Strawberry Nutri-Grain Bars
Nutri-Grain bars were my favorite when I was younger! But when I got older, I began reading the ingredients and wasn't overly impressed with all the unneeded ingredients that were hidden within each bar. This home made version skips those glucose-fructose additives and replaces that with real strawberries!
4. Ritz Crackers
Crackers can be a really expensive purchase for the small box that you get. And with multiple kids, they disappear quickly! Get more bang for your buck when you make a big batch of these well loved crackers at home.
5. Paleo Gummies
Gummy Bears are so good and so bad at the same time. It's truly unfortunate! Whip together some original flavors to create an healthy snack that your kids will think is bad for them. You'll get parent of the year!
6. Granola Bars
This recipe is my favorite on the list. There's so many ways that you can mix up the flavors and customize them to your child's preference of ingredients.
7. Cinnamon Animal Crackers
Animal crackers are an amazing snack for kiddos to munch on during a road trip or even at school. Make it a family event to make these crackers and create different types of animals!
8. Goldfish Crackers
They cute and delicious and also way more healthy when they're made at home – because there's actual cheese in them! Your little ones will forget all about the store bought fishies once they get their hands on this recipe.
9. Cheez-Its
This junkie snack has been redeemed with this new recipe you can make at home. They will still taste like a treat to your little ones, but will fill them up with real cheese, much like the goldfish crackers!
10. Fruit Roll Ups
Fruit Roll Ups have never tasted so fresh and so good! Get your family to pick their favorite fruits and help create their very own favorite snack. You'll have your kid's friends asking to make some as well!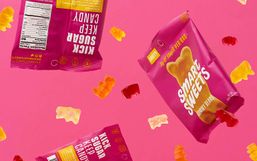 It's no secret that sugar isn't good for you, especially the refined kind we find in sweets.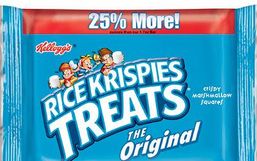 Statistics reveal that, as of 2008, 2.1% of children in the US suffered from either peanut or nut tree allergies.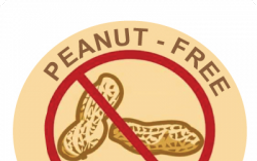 Peanut-free snacks are becoming more and more popular in schools and it's becoming increasingly difficult for parents to find...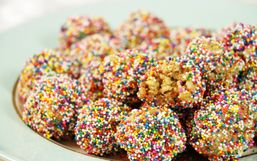 Energy balls are a great way to stay healthy and obviously - energized, while on the go!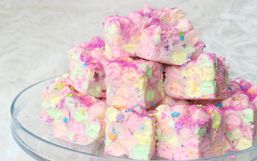 If you've spent any time on the internet at all lately, you may have noticed the growing obsession with rainbows, and pastels and...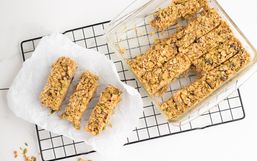 Many schools have a morning snack break to help keep the children's energy levels up.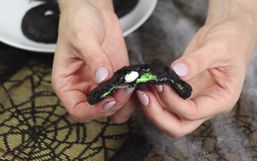 So as a mom of 3 school-aged children you can probably guess that the word "SLIME" has become part of our regular vocabulary.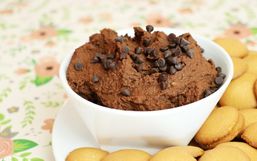 Hummus has forever been a protein-rich dip for your veggies and chips, a spread on your greek wraps and much more.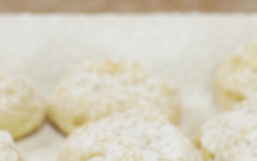 There's something incredibly heartwarming when baking cookies, especially when they are easy to make, and come out perfectly.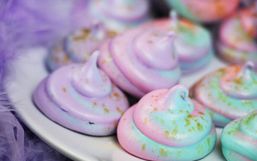 Unicorns seem to be all the craze these days. The mythical creatures are lending themselves as the inspiration to all sorts of...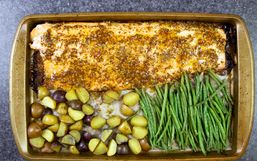 Spring has finally sprung and we are all about it. While winter had us craving hearty, comfort food-esque dinners, springtime...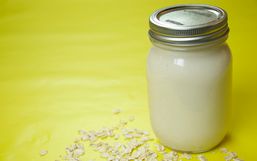 Introducing oat milk! The newest (and in my opinion, the best) addition to the world of non-dairy milk.