Granola is delicious breakfast food, whether it's with yogurt, milk (or non-dairy milk!), or on its own. However, storebought granola can be expensive and packed with processed sugars, which is definitely not a good way to start your day. Did you know it's actually incredibly easy to make your own though? You likely have many of the ingredients at home and the rest you can grab from your local bulk food store, so you get exactly the amount you need.
This recipe is nut-free but still full of protein! Many people can't eat nuts because of allergies or can't take them to work or school because of no-nut policies. We've found a way around that without sacrificing flavor, crunch, or protein with this recipe.
Like the look of this? Try out our Healthy Crock-Pot Granola for another delicious make-ahead breakfast!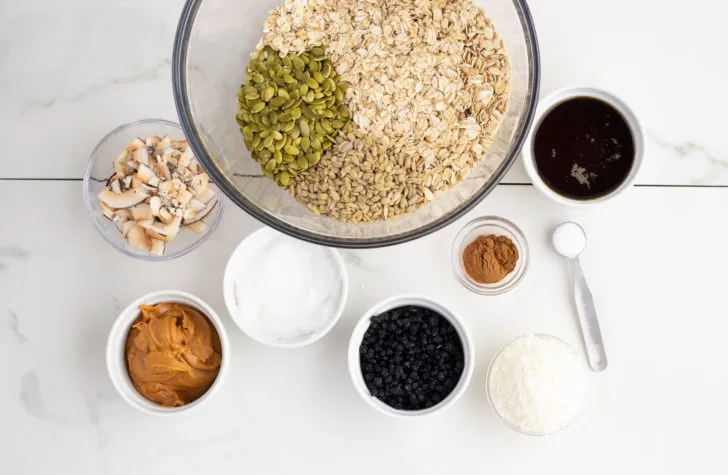 Before you begin, preheat the oven to 350 degrees! Start with a big bowl and dump in all of the dry ingredients including the oats, pumpkin and sunflower seeds, coconut and coconut smiles, and cinnamon. Stir well to combine ensuring that the cinnamon is distributed throughout. Set it aside and grab another (smaller) microwavable bowl!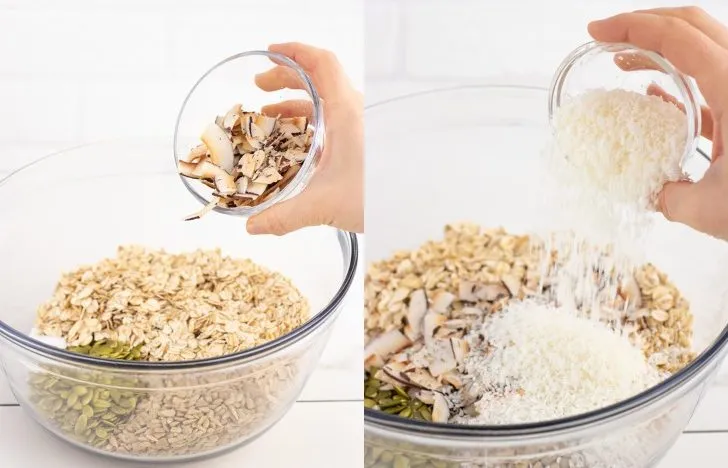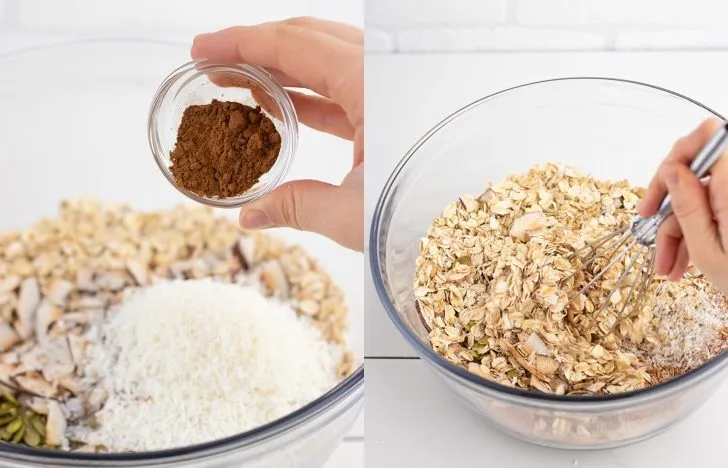 Add the maple syrup, coconut oil, salt, and seed or soy butter (whatever you prefer and is available at your local grocery store) to the microwavable bowl. The real maple syrup provides a hint of sweetness, the seed butter adds lots of protein, and the coconut oil adds healthy fats – a perfect way to fuel your morning.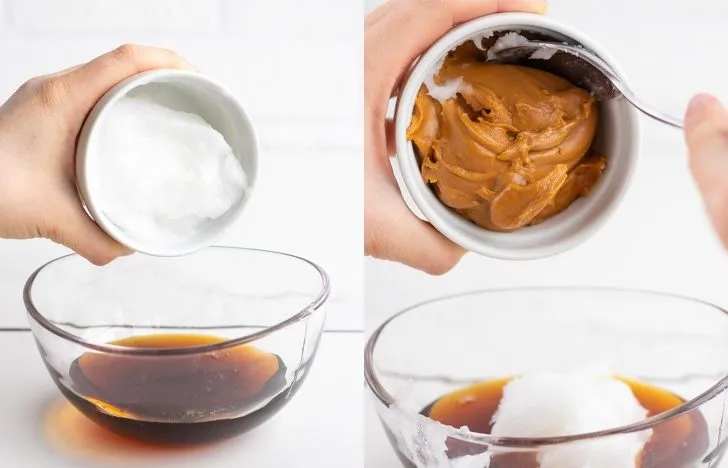 Give the mixture a stir and microwave it for 30 seconds at a time until it's completely melted and runny. Give it a good stir to incorporate the oil as much as possible!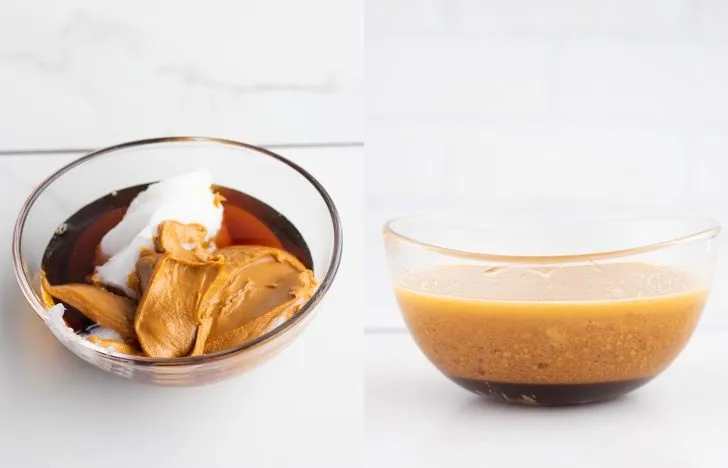 Pour the wet ingredients over top of the dry ingredients and stir really well to coat. The mixture should be wet, but not seem absolutely soaked. If it's too wet, add in another handful of oats or be prepared it bake it a little bit longer.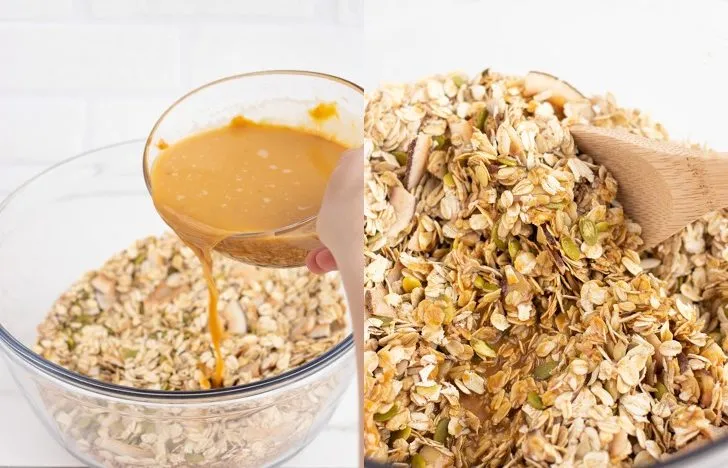 Scoop the unbaked granola onto a non-stick sheet pan and spread it out, using the back of the spoon to press it into the pan and compact the granola slightly. Doing this will give you nice big crunchy chunks of granola! Pop it in the oven (it should be finished preheating by this point) and bake for 15-20 minutes until the edges are browned and it all looks golden.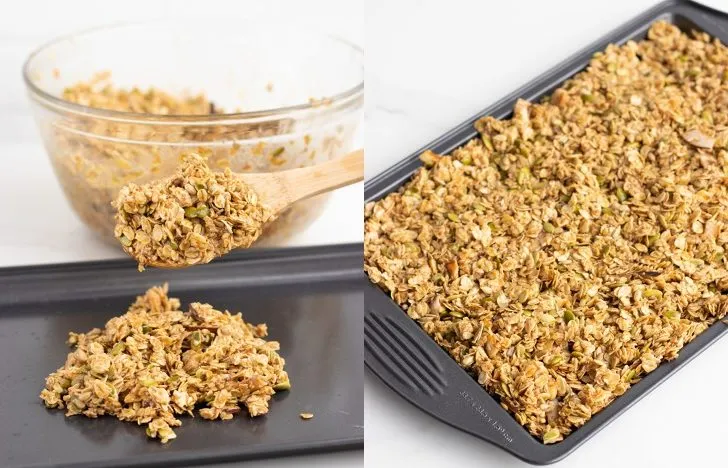 Remove from the oven and allow it to cool slightly. Then add the dried fruit into the mixture and mix gently. We chose dried blueberries, but you can use any dried fruit you'd like! If the pieces are large (like apricots, for example), we suggest chopping them up before adding them.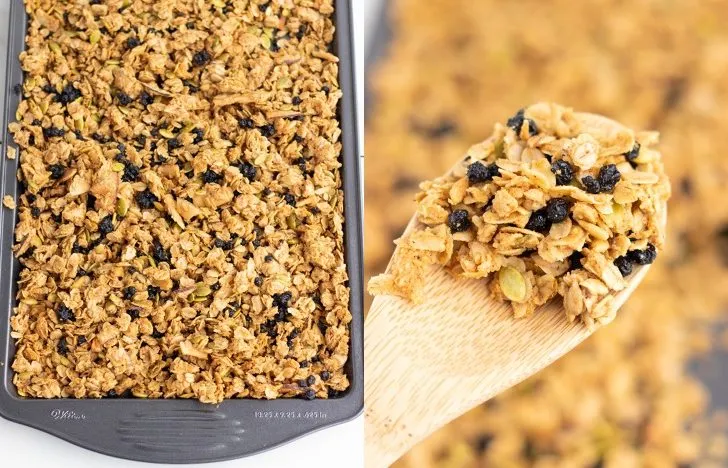 Once the granola is completely cooled, transfer to an airtight container and store in your cupboard for up to a week or longer in the fridge. Serve it however you like, but we love it on top of some sugar-free yogurt and fresh fruit! It's the perfect light breakfast. Alternativley, transfer to indivual jars or packages to use a wedding, shower, or other party favor! Enjoy!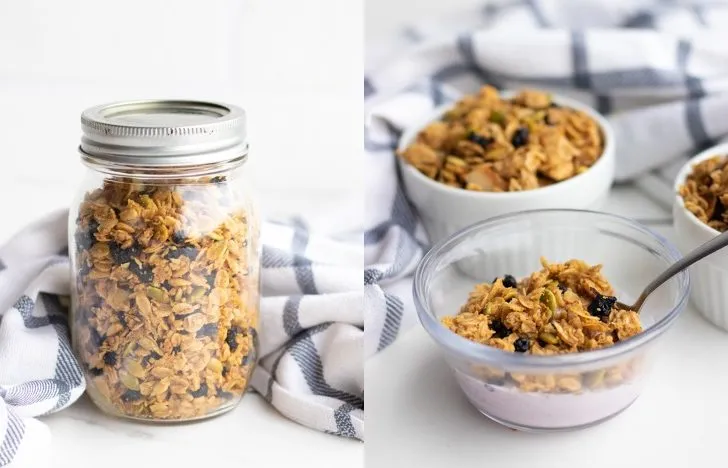 Ingredients
3 cups rolled oats
½ cup shredded coconut
½ cup coconut smiles
½ cup sunflower seeds
½ cup pumpkin seeds
1 cup dried fruit (like blueberries or cranberries)
½ cup coconut oil
½ cup seed or soy butter
½ cup maple syrup
½ tsp salt
1 tsp cinnamon
Method
Add the oats, coconut and coconut smiles, sunflower seeds, pumpkin seeds, and cinnamon to a large bowl and mix.
Add coconut oil, seed butter, maple syrup, and salt to a glass bowl and microwave for 30-60 seconds until melted. Stir well to combine the ingredients.
Pour liquid mixture onto dry ingredients and stir well to coat.
Dump mixture on a parchment paper covered sheet pan and spread evenly, pressing down slightly to compact the mixture.
Bake for 15-20 minutes at 350 degrees until the edges of the mixture are browned. Add dried fruit. Let cool completely on pan and transfer to an airtight container, Ziploc bag, or individually portioned containers. Enjoy!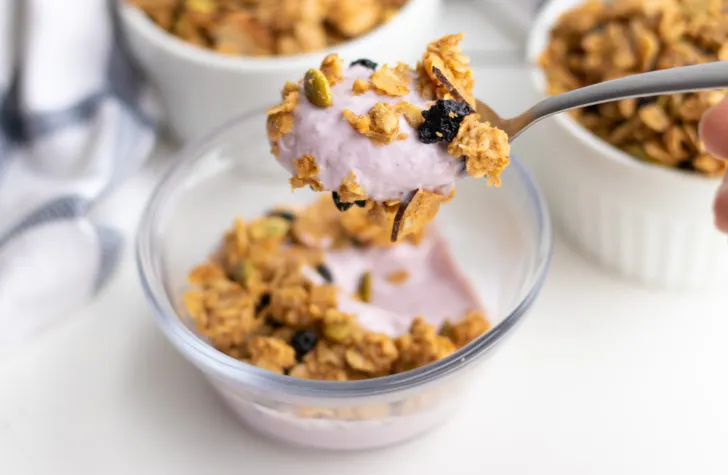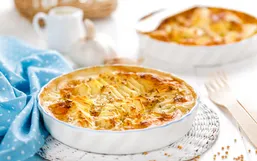 Thanksgiving in its entirety no longer has to rest on the shoulders of the family matriarch.
It's easy to get into the habit of throwing whatever pre-packaged items you have in your house into your bag before you run out...
As we approach summer, there are so many more fun things to do on the weekend!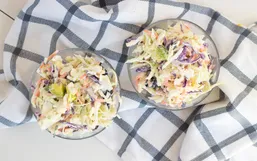 Coleslaw might be on the most beloved summer salads in North America. Why you ask? I have no idea.
It's a wonder how much we can pack into a work week! Limited time is often why we hardly have time for healthy eating.
The weeknights can be one of the most hectic times during the week, especially for those who have families that are involved in a...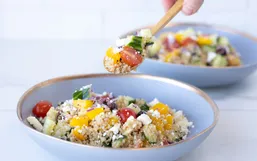 Enjoy the fresh flavors of Mediterranean cooking that will have you dreaming of lounging next to the sea without having to fly...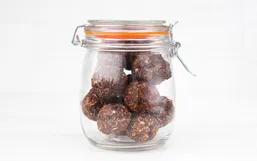 You've probably been seeing recipes for no-bake snack/energy bites online for a few years now. I know I have!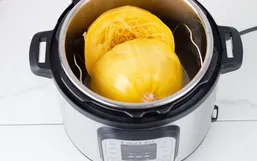 While I don't love all vegetables, I am definitely up for trying new things (at least once).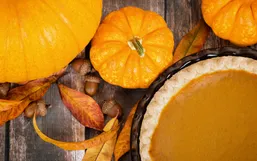 When I think about pumpkins I often find myself reminiscing or wishing it was the season of Fall.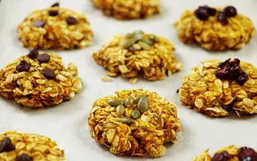 When we think of pumpkins we are often quick to bring our minds to fond memories of pies, lattes and carvings, right?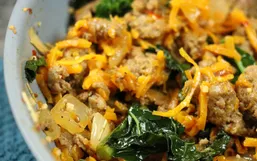 First things first, do you own a spiralizer? If you don't, now's the time to scoop one up. Go ahead, "add to cart"...