As part of my review of the Wolf Gourmet Multi-Function Cooker, I developed some recipes to test this amazing appliance out in my own kitchen. Check out the full review of the appliance here!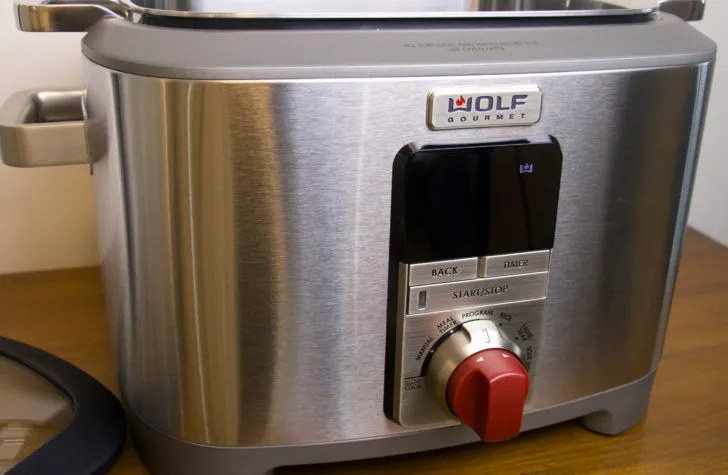 One of the incredible functions this cooker boasts is a Sous Vide mode, which is a method of cooking in which food is put in a sealed plastic bag or glass jar and then placed in a water bath for longer than normal cooking times at a highly regulated temperature. It's a very precise method of cooking that yields perfectly cooked recipes.
So I obviously had to try it out! Beef and pork are two of the most common foods to do sous vide, but as someone who eats a mostly plant-based diet, I wanted to try out something other than meat. So, I took a super simple cheesecake recipe, dolled it up a bit, and cooked it sous vide. Oh. My. Lanta.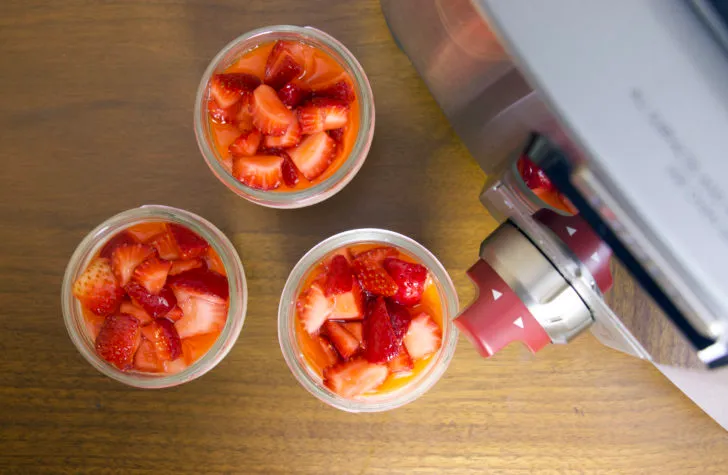 Cooking these adorable single-serving desserts sous vide resulted in the smoothest, creamiest, richest cheesecakes I have ever tasted. Plus, the aesthetic in those tiny mason jars makes them worthy of any dinner party or hosting commitment you've made. Plus, the fact that their contained in jars with lids means you can easily transport them (perfect for a picnic or potluck!). Plus, they're crustless, so there's absolutely no gluten or wheat in these. Plus, you can swap out the strawberries and use whatever fruit is in season in your area so that you always get the freshest, sweetest topping. Plus … you get the point.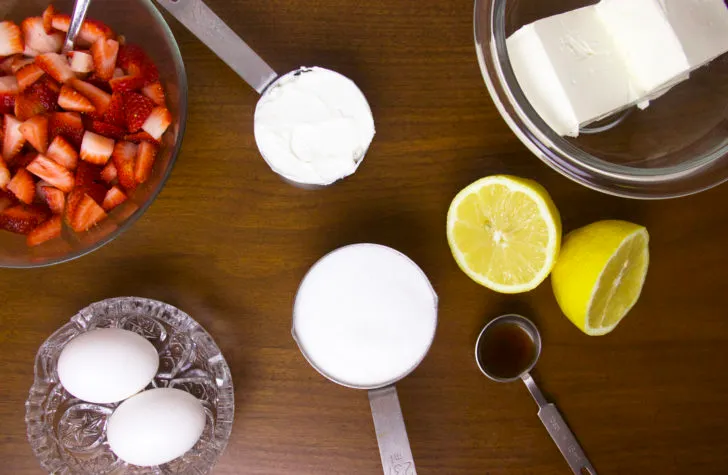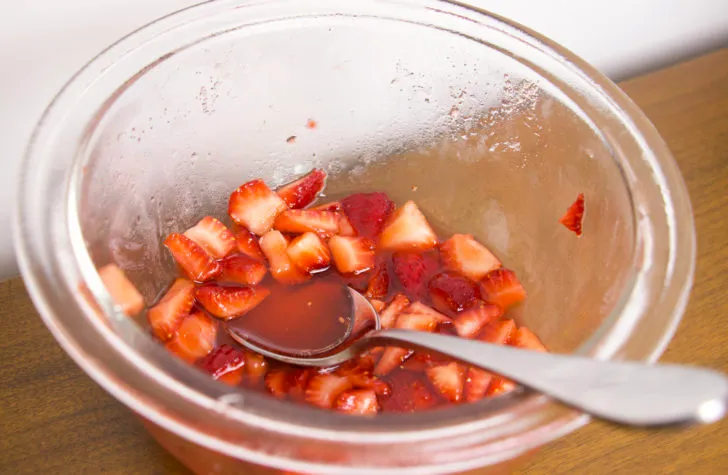 Get ready to have all your dessert dreams made! I know I'll be going back to this recipe again and again (and again) this summer.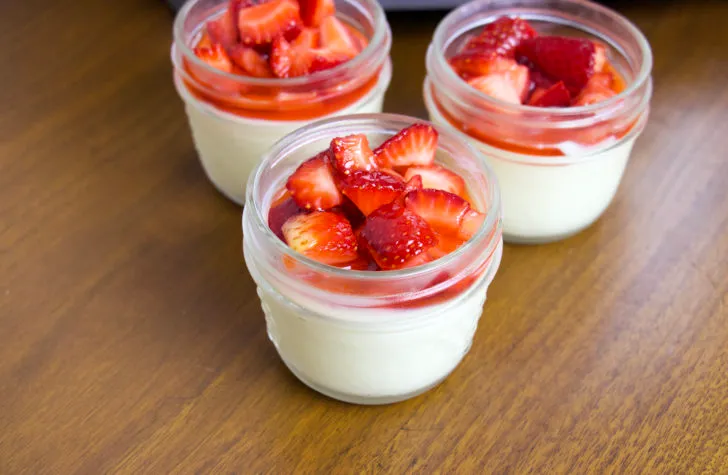 Interested in grabbing one of these luxurious multi-cookers? Read the specs, check out more reviews, and order online at Williams Sonoma here.
Ingredients
1 1/2 cups cream cheese, room temperature
3/4 cup + 1/3 cup white sugar
1 tbsp vanilla
2 eggs
1/2 cup full-fat sour cream (14-18%)
2 cups of seasonal fruit, chopped up (we used strawberries)
1/2 lemon, juiced
Equipment
9 mini mason jars
Wolf Gourmet Multi-Function Cooker
Electric mixer
Method
Fill the Multi-Function Cooker with 3 quarts of warm water. Set the Cooker to Sous Vide mode and temperature to 176°F. Press start.
Add cream cheese to a bowl and beat until smooth. Add vanilla and 3/4 cup sugar. Beat to combine. Scrape down sides.
Add eggs. Beat to combine.
Add sour cream. Beat to combine.
Remove lids from mini mason jars. Divide cheesecake mixture between the jars (about 1/3 cup per jar), leaving about 1 inch of space in each. Seal tightly with lids.
When the water reaches the set temperature, carefully add the jars to the Multi-Function Cooker. Cover. Set timer for 1 1/2 hours.
Once cooked, remove jars carefully and let cool at room temperature on a rack for 30 minutes.
Move jars to the fridge to chill and set timer for atleast 1 hour.
Add chopped fruit, 1/3 cup sugar, and lemon juice to a bowl. Stir well. Let sit for atleast one hour, occasionally stirring.
Once cheesecakes are chilled, remove lids and top with fruit mixture. Enjoy!
NOTE: Lids can be put back on after topping is added for transport or serving later, but be mindful of how long the fruit will last before going bad.
Forkly received this product for free for the purposes of testing and reviewing it. All opinions expressed are truthful and 100% our own.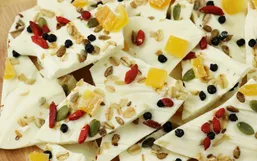 Looking for a healthier version of a chocolate bark? With bulk stores now selling greek yogurt chips, we decided to try our hands...
Mmmm, lemon desserts are my favorite (next to chocolate of course)!
Ice cream cakes are absolutely to DIE for. Have you heard of ice cream pies though?
What's better than a pie? A turnover! Why? Because a pie is made for a group of people, while turnovers are made especially for...
Marshmallows are often a symbol of our childhood in the summer. Roasting marshmallows over a bonfire with friends and family, then...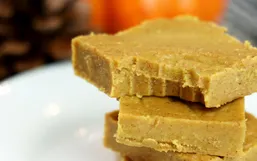 When I was a kid, fudge was something that so rich and decadent it came around maybe once a year.
When you think of a warm day, what flavors come to mind? Maybe some BBQ flavors like hamburgers, hot dogs and grilled veggies.
Have you offered to bring a dessert to a dinner party or family gathering before and then realized a few hours before the get...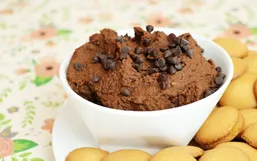 Hummus has forever been a protein-rich dip for your veggies and chips, a spread on your greek wraps and much more.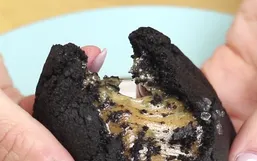 So another year has passed and your little trick or treaters have come home with a sack full of candy, and right at the bottom is...
I've never deep-fried anything at home before...until now. Deep-frying looked and sounded intimidating, and I had (wrongfully)...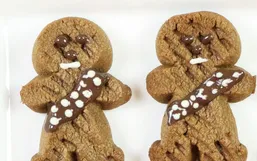 Okay so we cheated a little bit with this recipe and used pre-made AND pre-cut gingerbread boy cookie dough.