Baking a cake for a special occasion is never a bad idea, especially when you can make it look Pinterest worthy and super yummy. However, the better option at the moment, are Cake Pops! Skip having to cut the cake, buy paper plates and spend hours decorating, instead make these pops that are pre portioned and simple to make. You can use your favorite cake mix or make your famous cake from scratch to use for the cake pops. Decorate to go with any party theme in a matter of minutes and coat them in white chocolate, milk chocolate or a candy coating. No matter how you bake up your pops, they are sure to please a crowd and make hosting life easier.
1. Chocolate Vegan Cake Pop
For a more food conscious crowd, provide this lovely vegan cake pop option so everyone can help celebrate!
2. Red White and Black Fancy Cake Pop
Throwing a bridal shower or a birthday brunch? This cake pop looks very put together and dressed for a memorable event.
3. Mint Chocolate Chip Cake Pops
Mint is always refreshing in the summer, so these pops would be a perfect fit for the poolside at a BBQ.
4. Truffle Stuffed Brownie Pops
I love indulging in some serious chocolate goodness, and there's nothing better than chocolate on chocolate with sprinkles!
5. Toasted S'Mores Truffle Pops
S'More Pops are great for a cottage weekend when you will most likely be having a bonfire as well! Make your pops match your activity list with a little roasted marshmallow.
6. Rose Cake Pops
Bake up these delicate beauties for a loved one who needs a little pick me up.
7. Birthday Cake Pop
Getting a little daring with your baking endeavours? Make mini cake slices out of your cake pops! Don't forget the candle!
8. Oreo Cake Pop
Oreos are one of those cookies that everyone seems to love so much. So why not turn them into cake pops? Coat with milk chocolate and add a medley of sprinkles on top.
9. Chocolate Peanut Butter Cake Pops
Chocolate Peanut Butter is the best combination of flavors for many, so make these well decorated cake pops for a casual or classy occasion.
10. Blackberry Cake Pops
Less of a chocolate person and more in love with fruit? We have you covered! These refreshing blackberry pops are perfect for a garden party.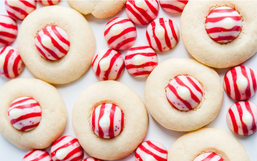 One of the best things about Christmas (aside from spending time with those you love of course) is being able to dig into...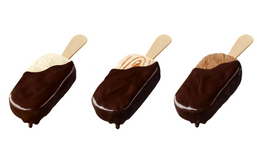 There is nothing better than digging into a delicious pint of ice cream while watching your favorite movie.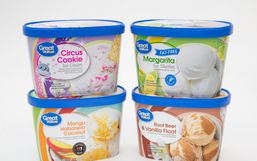 Good news friends, while you head to Walmart to stock up your kitchen, make your way to the freezer aisle and try their new ice...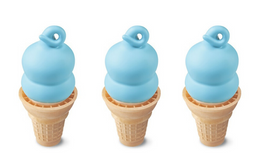 Good news friends, Dairy Queen is adding another delicious frozen treat to their crave-worthy menu and it'll have you dreaming of...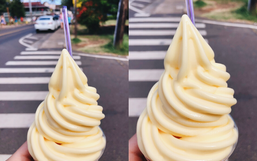 Disney parks may be temporarily closed but that isn't stopping Disney from sharing the magic with you!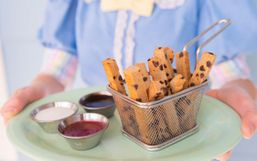 Disney theme parks may be temporarily closed, but that isn't stopping Disney from finding ways to add a touch of their magic into...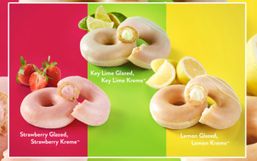 Krispy Kreme is on a mission to brighten your day with new sweet, bold-flavored doughnuts.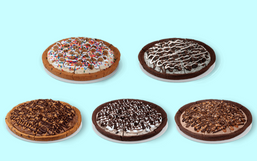 Pizza and ice cream make life just a little bit better. Whether you're looking to kick back and relax, or you need a comfort...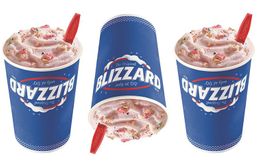 Summer is just around the corner and what better way to cool off than with a Blizzard treat in hand!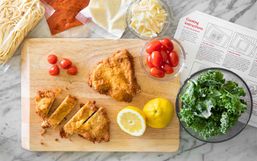 Most restaurants have temporarily closed their dine-in option but that isn't stopping them from making sure their fans get their...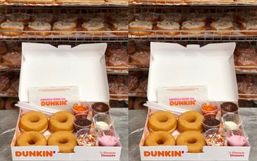 Many of us are looking for ways to keep busy and stay entertained while being at home.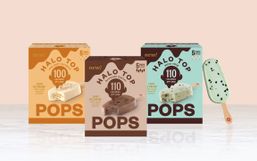 Halo Top may be one of the newer ice cream brands on the market but after launching in 2011 they quickly climbed their way to the...