Happy National Sugar Cookie Day! If you were looking for an excuse to make a batch of these chewy, heavenly wonders, this is a great excuse! You can make a classic sugar cookie just like what your mother would make to bring a smile to your face, or you can get a little more crazy and try out a new flavor and approach to this timeless dessert. No matter how you cookie cut it, you will end up with scrumptious cookies to celebrate, clearly, the most important day in the food world. Because, who doesn't like sugar cookies? To help you fall more in love with sugar cookies, we've included 10 facts about these lovely little treats. Enjoy!
1. Chewy Brown Sugar Cookies
It's debatable whether the sugar cookie was invented in Europe in the 17th century, or by settlers in Pennsylvania in the 1700's.
2
2. Soft Maple Sugar Cookies
The settlers shaped the cookies like a keystone which is the state's symbol.
3
3. Unicorn Poop Cookies
You know the cookies are done when the edges are slightly brown.
4
4. Soft Cut Out Sugar Cookies
Covering sugar cookies in icing and sprinkles is the original and delicious way to eat them!
5
5. White Velvet Sugar Cookies
In the year 2003, Congress argued over whether the official cookie of Pennsylvania was the chocolate chip cookie or the sugar cookie!
6
6. Sprinkled Sugar Cookies
Some of the old names for Sugar Cookies are: jumbles, crybabies, plunkets and gimblettes.
7
7. Chewy Sugar Cookies
Large Sugar Granules get you a chewy, thick cookie.
8
8. Swig Sugar Cookies
Fine Sugar Granules will result in a flatter, crispy cookie.
9
9. Vanilla Unicorn Sugar Cookies
Sugar cookie dough used to be boiled to make it drier so it would last longer on long journeys.
10
10. Christmas Sugar Cookie Truffle
There is a chance these cookies could have even been thought up in the 7th century by a baker not wanting to waste any of his dough.
11
11. Amish Brown Sugar Cookie
All Mennonite and Amish foods are perfection. Try out this recipe to celebrate this momentous sugar cookie day.
12
12. Cinnamon Sugar Cookies (Gluten and Dairy Free)
Do you have some allergies or intolerances in the house? Not to worry, these cookies make everyone happy!
13
13. Soft Sour Cream Sugar Cookies
Sour Cream is delicious on potatoes and in veggie dip, but it's the best in desserts!
14
14. Chocolate Sugar Cookies
For all those chocolate lovers out there, we haven't forgotten about you!
15
15. Earl Grey Shortbread Cookies
Foodies, unite! This cookie is so delicious and filled with the flavors of your favorite classic tea.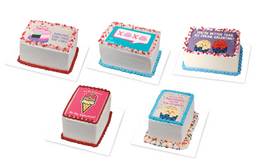 It's officially Love month, AKA February and to celebrate the upcoming holiday, Baskin Robbins is offering delicious Valentine's...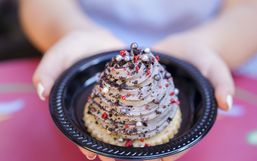 Disney parks may be temporarily closed but that isn't stopping them from helping you bring Disney's magic into your home.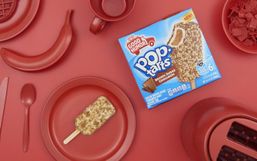 You've surely had breakfast for dinner but have you tried breakfast for dessert?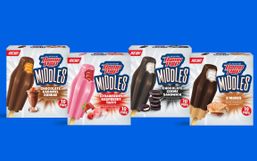 Summer is almost here and it's time to stock up your freezer with delicious treats to keep you cool all season long.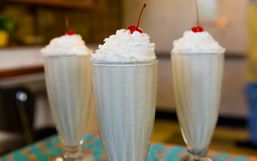 Good news Disney fans, the Disney Parks Blog is back again with another crave-worthy recipe you'll want to try this week!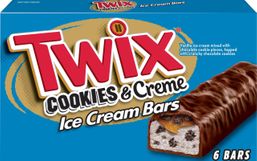 Nothing quite beats enjoying a refreshing treat on a hot summer day!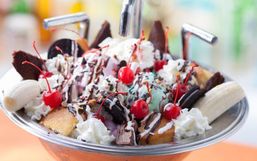 Good news Disney fans, Disney is back again and is sharing yet another coveted recipe that you can make at home!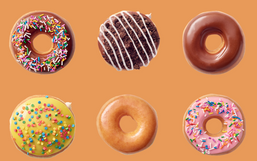 National Donut Day is just a few days away but this year Krispy Kreme wants to extend the celebrations by making the holiday a...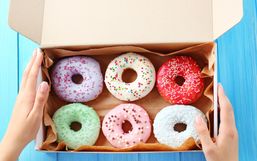 Today is arguably the best food holiday of the year, National Donut Day!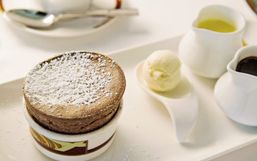 Disney theme parks and Disney Cruise Lines may be temporarily closed and suspended but that isn't stopping Disney from finding...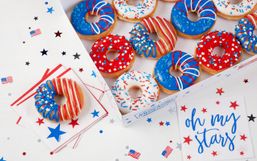 Your 4th of July celebrations may look a little different this year but that doesn't mean you still can't enjoy delicious food and...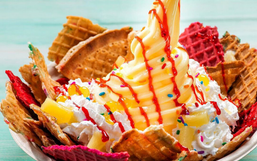 Disney's theme parks are renowned for many things from the exciting rides to friendly characters, and of course its delicious...