When you think of a warm day, what flavors come to mind? Maybe some BBQ flavors like hamburgers, hot dogs and grilled veggies. For dessert, I always love a good citrus dessert that is both refreshing and sweet! Key Lime is the best flavor for summer desserts and can be served up in so many ways. From a basic fruit salad with a little extra flavor to your classic key lime pie, these recipes are simple and refreshing – perfect for summer days!
1. Frozen Key Lime Pie On A Stick
Why serve up a regular pie, when you can make a memorable frozen treat for you and your friends? Not only is this key lime pie to die for, but it's coated in chocolate! Does it get better than this?
2. Key Lime Eclair Cake
Between thin layers of cake is creamy frosting with a tangy flavor and is best served with a few slices of fresh lime on the side.
3. Key Lime Mousse Tart
Looking to create something beautiful? This mousse tart is absolutely wonderful to make and easy to customize the toppings to make it the perfect kind of Instagram-worthy tart.
4. Key Lime Trifle
Less about the look and more about the flavor? This trifle consists of messy layering and all kinds of flavor! The best part is, it feeds an army!
5. Key Lime Pie Bars
These key lime pie bars are easy to transport to get togethers and are light enough to give you that kick of sweet without making you feel like you're in a sugar coma.
6. Mini Key Lime Cheesecake
Cutting a cheesecake can get messy, so instead, create pre-portioned cakes that are easy to hand out and look so cute when topped with whipped cream and lime slices.
7. Key Lime Chia Pudding
Kick off your day with a flavorful and tart treat for breakfast! Chia seeds are so healthy and make a deliciously healthy pudding.
8. Key Lime Cupcakes
Celebrating a birthday? Or maybe saying goodbye to summer? This cupcake recipe tastes every bit like a tropical vacation while also sitting pretty.
9. Key Lime Coconut Energy Bites
Pack a container of these healthy treats that will fill your hungry belly and give you the energy you need to get through your errands or a long day at work!
10. Creamy Key Lime Fruit Salad
Pack all your fruits into one serving and coat with a creamy key lime topping that takes fruit salad from "pretty good" to "this is amazing!".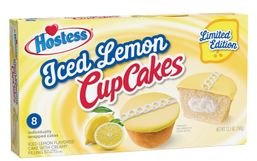 Springtime is around the corner and while it may not feel like it where you are, Hostess is ready for spring now with the launch...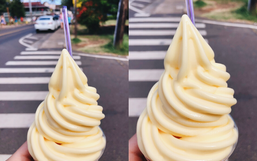 Disney parks may be temporarily closed but that isn't stopping Disney from sharing the magic with you!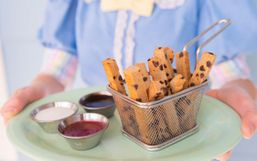 Disney theme parks may be temporarily closed, but that isn't stopping Disney from finding ways to add a touch of their magic into...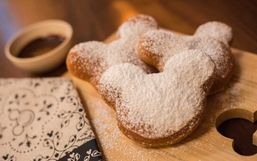 Disney fans, get excited because Disney is back with another Disney Magic Moment.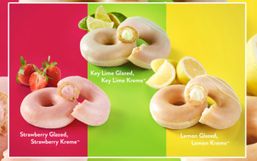 Krispy Kreme is on a mission to brighten your day with new sweet, bold-flavored doughnuts.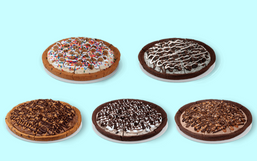 Pizza and ice cream make life just a little bit better. Whether you're looking to kick back and relax, or you need a comfort...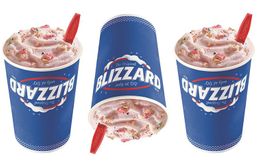 Summer is just around the corner and what better way to cool off than with a Blizzard treat in hand!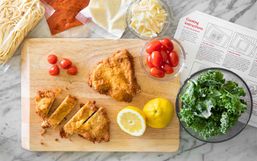 Most restaurants have temporarily closed their dine-in option but that isn't stopping them from making sure their fans get their...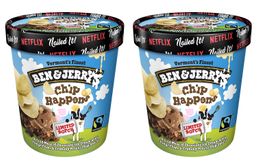 Nothing quite beats watching your favorite show with a bag of your favorite potato chips in hand, right?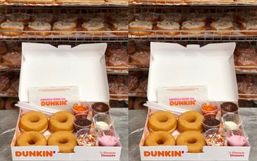 Many of us are looking for ways to keep busy and stay entertained while being at home.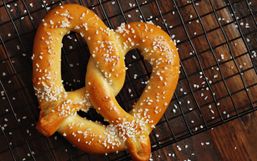 Your favorite soft pretzel franchise just announced they're selling DIY At-Home Pretzel Kits so you can make those iconic pretzels...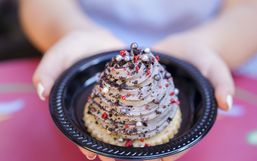 Disney parks may be temporarily closed but that isn't stopping them from helping you bring Disney's magic into your home.