Happy National Pecan Pie day! Pecan Pie is one of those desserts you either love or hate. Today, we are calling out to all those pecan pie lovers to check out all the different ways you can serve up Pecan Pie to your friends family on National Pecan Pie day. While a pie is always a classic, surprise yourself by making a pecan pie cheesecake, or maybe some shortbread! No matter how you bake up this legendary dessert, it will always pair well with coffee and taste oh so sugary and delicious.
1. Pecan Pie Shortbread
Make your pecan pie portable with this dessert in the form of shortbread!
2. Pecan Pie Cupcakes
Do you know someone who LOVES pecan pie? For their birthday, bake these adorable cupcakes to celebrate their favorite flavor.
3. Pecan Pie Trifle
What's better than pecan pie? Pecan Pie Trifle! Topped with a little cream and chocolate, this rich dessert will satisfy a variety of sweet cravings.
4. Pecan Caramel Bars
Keep a batch of these pecan caramel bars in the freezer for whenever you have some unexpected guests drop by for supper or dessert.
5. Pecan Pie Tarts
Need a little portion control? These pies are so cute and help you manage your sweet tooth.
6. Pecan Pie
Ah, the classic pecan pie. It will always hold a special place in our dessert hearts and can be enjoyed for any occassion.
7. Pecan Pie Cheesecake
My in-laws love two things more than anything: cheesecake and pecan pie. So this deadly combination is perfect!
8. Maple Pecan Pumpkin Pie
When you can't decide what pie you want, combine everything! This pie has maple, pumpkin and pecan so you can't miss out on any dessert.
9. Caramel-Pecan Hand Pies
This hand pie could actually be suitable to serve at brunch in addition to being an after supper dessert.
10. Pecan Log Roll
When you just love the filling, a log roll is perfect! It's definitely a slice of pecan heaven.
11. Vegan Pecan Pie Snack Bites
Craving a little dessert for a snack? These snack bites are the perfect option!
12. Dairy-Free Pecan Pie Overnight Oats
Have pecan pie for breakfast! Pecan Pie doesn't have to be limited to dessert!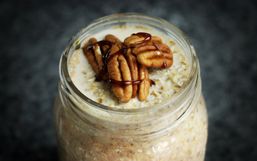 There are so many ways to enjoy overnight oats, once you get started on them, you'll never want to stop.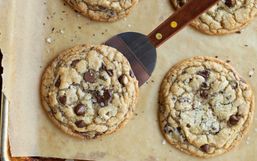 Mmmm, chocolate chip cookies are one of those comforts from home I can never say no to.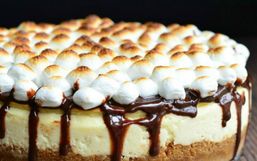 At the end of a long, warm day swimming in the sunshine, meeting up with friends and sipping on some ice cold drinks, the best way...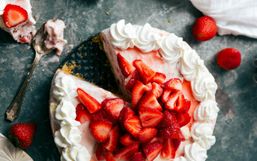 Ice cream cakes are absolutely to DIE for. Have you heard of ice cream pies though?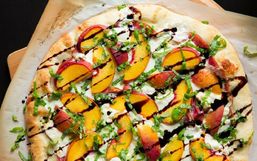 Peach season is the best season! It's such a sweet and juicy fruit that is perfect for a day at the beach or in the place of a...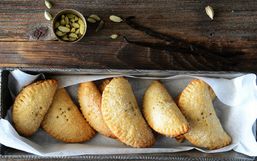 What's better than a pie? A turnover! Why? Because a pie is made for a group of people, while turnovers are made especially for...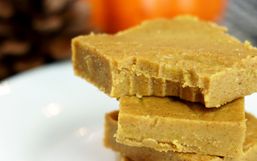 When I was a kid, fudge was something that so rich and decadent it came around maybe once a year.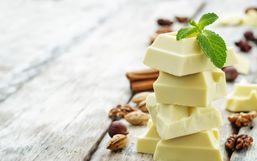 When we crave chocolate, rarely do our minds first go to white chocolate. Why is that?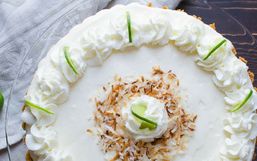 When you think of a warm day, what flavors come to mind? Maybe some BBQ flavors like hamburgers, hot dogs and grilled veggies.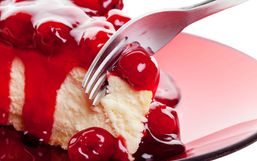 Have you offered to bring a dessert to a dinner party or family gathering before and then realized a few hours before the get...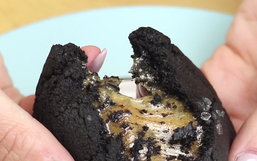 So another year has passed and your little trick or treaters have come home with a sack full of candy, and right at the bottom is...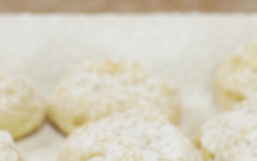 There's something incredibly heartwarming when baking cookies, especially when they are easy to make, and come out perfectly.