Summer desserts are always a good idea, especially when they are pre-portioned so you don't overeat all that delicious sugar! Mason jar desserts are the perfect way to achieve a well portioned dessert, while being able to transport it easily. No more holding the pie in your lap as you travel to the cottage, or having to eat an entire pie in one sitting while you're on a picnic just so you don't have to balance it all the way home. Not only can you make pies in mason jars, but you can also create the ultimate cheesecake! With so many options, you'll always be able to switch up your mason jar dessert recipes to keep it exciting and fresh at every picnic and family getaway. Dig in!
1. Mason Jar Pies
These pies with be the stars of the dessert show at your next family get together!
2. Blueberry Mint Crumble
For all those foodies out there, it's not just blueberry crumble. It's blueberry MINT crumble.
3. Earl Grey Pots De Crème with Lavender Creme
Are you so over pies and cakes? This amazing dessert will tickle your tastebuds with the gentle flavors of earl grey and lavender.
4. Peanut Butter Reese's Cheesecake
Needing your chocolate peanut butter fix? This jar is absolutely stuffed with all that is good and perfect in this world.
5. No Bake Cheesecake Parfaits
Looking to use up all your juicy berries this summer? Top off your ultimate cheesecake parfaits with some berry good fruits.
6. Skinny No Bake Chocolate Raspberry Mason Jar Cheesecake
When cheat day is no where in sight, a skinny alternative to the regular cheesecake is always acceptable.
7. No Bake Lemon Cheesecake
My mouth waters just looking at these jars of perfection! Try out this amazing lemony dessert that is not only sweet, but refreshing!
8. Hot Cocoa Cake
For a rainy day, sometimes you just need a little lovin'. A little lovin' from chocolate.
9. Oreo Chocolate Cheesecake
Everything is better with a cherry on top!
10. Chocolate Cupcakes In A Jar
They are beautiful and delicious and oh so easy to make!
11. Gluten-Free Sous Vide Mason Jar Cheesecakes
These adorable mini cheesecakes boast incredible flavor and the smoothest texture despite a very simple ingredient list. Choose seasonal fruit for the freshest topping!
PHOTO AND RECIPE HERE: FORKLY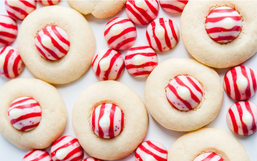 One of the best things about Christmas (aside from spending time with those you love of course) is being able to dig into...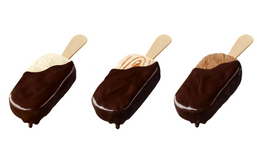 There is nothing better than digging into a delicious pint of ice cream while watching your favorite movie.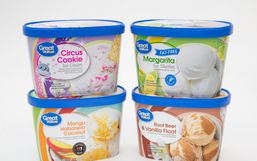 Good news friends, while you head to Walmart to stock up your kitchen, make your way to the freezer aisle and try their new ice...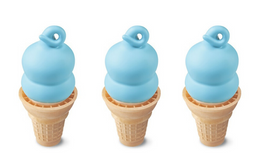 Good news friends, Dairy Queen is adding another delicious frozen treat to their crave-worthy menu and it'll have you dreaming of...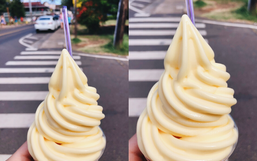 Disney parks may be temporarily closed but that isn't stopping Disney from sharing the magic with you!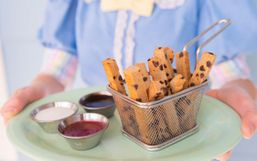 Disney theme parks may be temporarily closed, but that isn't stopping Disney from finding ways to add a touch of their magic into...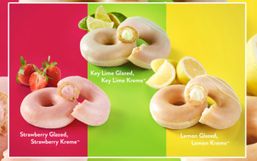 Krispy Kreme is on a mission to brighten your day with new sweet, bold-flavored doughnuts.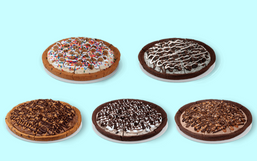 Pizza and ice cream make life just a little bit better. Whether you're looking to kick back and relax, or you need a comfort...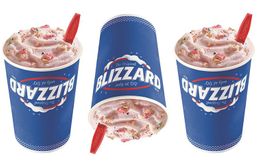 Summer is just around the corner and what better way to cool off than with a Blizzard treat in hand!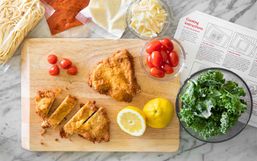 Most restaurants have temporarily closed their dine-in option but that isn't stopping them from making sure their fans get their...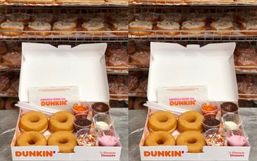 Many of us are looking for ways to keep busy and stay entertained while being at home.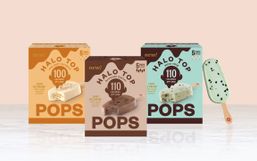 Halo Top may be one of the newer ice cream brands on the market but after launching in 2011 they quickly climbed their way to the...