On a hot summer day, the best dessert is an amazing sundae bar. You can stop in at Menchie's or whatever your local froyo/ ice cream location is, but that only works when you're out and about. Instead of heading out for ice cream, create your own! You can fill it with your favorite ice cream flavors, fun toppings and decorate with some seriously Pinterest-worthy decorations. A sundae bar is also the perfect addition to a party when you are serving dessert to a large number of people. Instead of having to prep everyone's dessert, get them to have fun making their own!
1. Sweet Decorations
Set up your ice cream bar with all sorts of lovely little decorations – especially these amazingly easy ice cream cone balloons.
2. Ice Cream
Whether you make your own ice cream or buy it from the store, display in a metal bins with ice.
3. Chocolate
Feature your guests' favorite chocolate bars at the sundae bar to get some major brownie points.
4. Candy
Hit up bulk barn for some fantastic candy toppings. Mini marshmallows are my favorite!
5. Sauces
Avoid a mess with these sauce pumps!
6. Fruit
Add some color and vitamins to your ice cream bar with some fresh fruit!
7. Desserts on Desserts
Crumbling cookies and brownies on top of the sundae bar is the perfect sweet topping!
8. Sprinkles
Sprinkles can never be forgotten, it's what makes ice cream sundaes worth photographing!
9. Cute Cups
Add your ice cream to these adorable cups from Etsy!
10. BONUS: Magic Shell Sauce
If you're wanting to really impress your guests, make this simple, two ingredient chocolate shell sauce. YUM!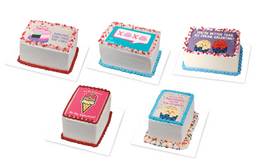 It's officially Love month, AKA February and to celebrate the upcoming holiday, Baskin Robbins is offering delicious Valentine's...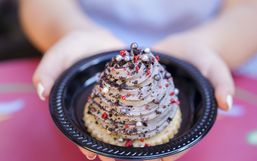 Disney parks may be temporarily closed but that isn't stopping them from helping you bring Disney's magic into your home.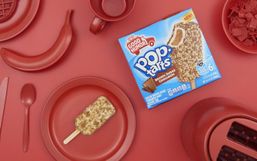 You've surely had breakfast for dinner but have you tried breakfast for dessert?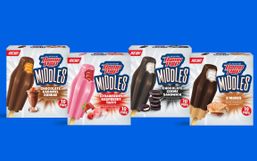 Summer is almost here and it's time to stock up your freezer with delicious treats to keep you cool all season long.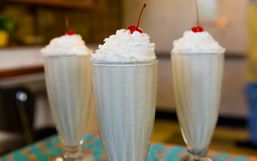 Good news Disney fans, the Disney Parks Blog is back again with another crave-worthy recipe you'll want to try this week!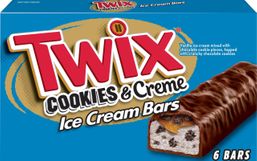 Nothing quite beats enjoying a refreshing treat on a hot summer day!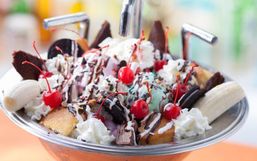 Good news Disney fans, Disney is back again and is sharing yet another coveted recipe that you can make at home!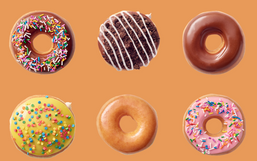 National Donut Day is just a few days away but this year Krispy Kreme wants to extend the celebrations by making the holiday a...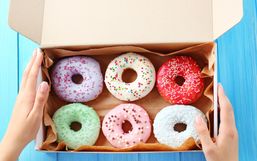 Today is arguably the best food holiday of the year, National Donut Day!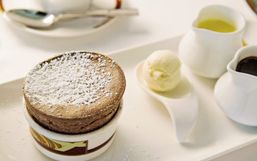 Disney theme parks and Disney Cruise Lines may be temporarily closed and suspended but that isn't stopping Disney from finding...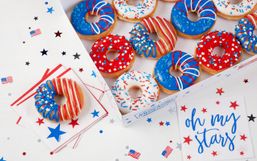 Your 4th of July celebrations may look a little different this year but that doesn't mean you still can't enjoy delicious food and...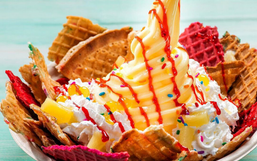 Disney's theme parks are renowned for many things from the exciting rides to friendly characters, and of course its delicious...