Marshmallows are often a symbol of our childhood in the summer. Roasting marshmallows over a bonfire with friends and family, then creating some ooey gooey s'mores. Did you know that marshmallows can be used in day to day baking as well? They assist in creating some of the most memorable desserts and dishes that will be served in your home in the upcoming months. They also take regular recipes and transform them into extraordinary treats.
1. S'Mores Cookie Bars
When cookies aren't making the cut, we make cookie bars stuffed with fluffy marshmallows!
2. S'Mores Bundt Cake
Needing to make an impressive cake for someone special? This beauty is waiting for you to dig in!
3. S'Mores Cheesecake Recipe
What makes chocolate cheesecake more irresistible? Marshmallows!
4. Marshmallow High Hat Cupcakes
Biting into the tall icing of a cupcake is my favorite part, but when it's coated in chocolate and filled with marshmallow, well, I'm just going to eat the top off every cupcake in sight!
5. Gooey Chocolate Chip Marshmallow Cookies
Chocolate Chip cookies are excellent, but when they're stuffed with marshmallows, they're mind blowing!
6. Toasted S'More Chocolate Chip Cookies
Not only are these cookies filled with chocolate chips and marshmallows, but they're also filled with graham crackers. It's like two desserts in one.
7. Sweet Potato Casserole with Marshmallow and Pecan Streusel
This casserole is a favorite in the States, but not in Canada. Now is your chance to try making a sweet potato casserole if you've never had it before.
8. S'Mores Icebox Cake
This quick and easy ice box cake is perfect for your next get together when you need a big batch of sweetness!
9. S'Mores Pizza
If you can't get enough of pizza, have pizza for dessert as well!
10. Chocolate Strawberry Dessert Kabobs
It's simple, pretty and can be made in a matter of minutes!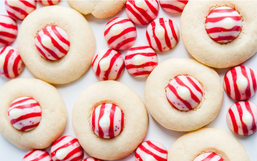 One of the best things about Christmas (aside from spending time with those you love of course) is being able to dig into...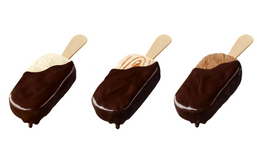 There is nothing better than digging into a delicious pint of ice cream while watching your favorite movie.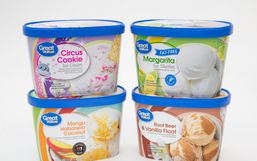 Good news friends, while you head to Walmart to stock up your kitchen, make your way to the freezer aisle and try their new ice...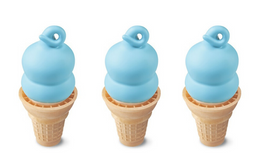 Good news friends, Dairy Queen is adding another delicious frozen treat to their crave-worthy menu and it'll have you dreaming of...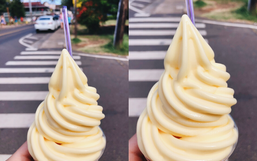 Disney parks may be temporarily closed but that isn't stopping Disney from sharing the magic with you!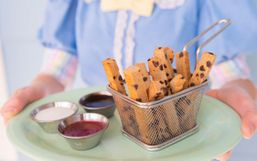 Disney theme parks may be temporarily closed, but that isn't stopping Disney from finding ways to add a touch of their magic into...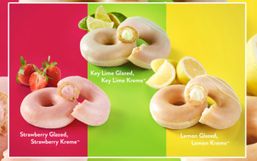 Krispy Kreme is on a mission to brighten your day with new sweet, bold-flavored doughnuts.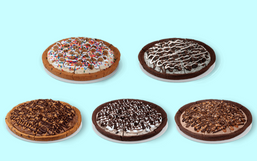 Pizza and ice cream make life just a little bit better. Whether you're looking to kick back and relax, or you need a comfort...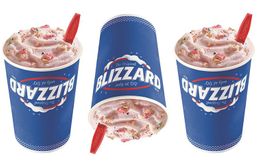 Summer is just around the corner and what better way to cool off than with a Blizzard treat in hand!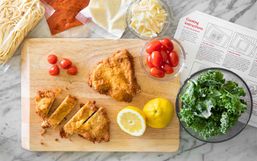 Most restaurants have temporarily closed their dine-in option but that isn't stopping them from making sure their fans get their...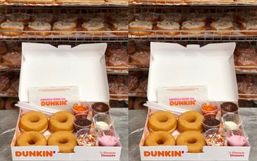 Many of us are looking for ways to keep busy and stay entertained while being at home.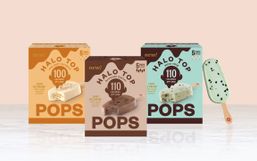 Halo Top may be one of the newer ice cream brands on the market but after launching in 2011 they quickly climbed their way to the...