My brain has been in "back to school" mode for a while now. It's not my first rodeo, but it's always my biggest struggle (for whatever reason) can be just what to put in their lunches every day.
Listen, I was a kid once. I'm well aware of the joys of opening up your lunchbox to a carefully selected bunch of food lovingly packed by my parents…and of course the days where I hated every bit of it and it all ended up in the trash.
I'd personally like to stick with the joyful reactions from my kids when it comes to their midday meals!
One of my biggest goals in making lunches, is to minimize on effort and mess, maximize on nutrition and taste. That's where the idea to make lunchbox quiches came in.
It's quite simply just a quiche tart…but there's an added novelty of the "smiley" fries baked right on top, that makes it the happiest thing to open your lunchbox to.
I'm not going to try and compete with the beloved school pizza days, but I think I'm at least in the running with this one.
Eating happiness, right here.
Ingredients
4 large eggs
4 tbsp milk
2 tbsp diced bell pepper
2 tbsp green onions
1/4 cup diced ham
Salt & Pepper, to taste
12 smile fries, thawed
12 tart shells, thawed
Equipment
Muffin Tin (optional, but helpful)
Mixing Bowl
Method
Preheat your oven to 400 degrees Fahrenheit.
Take your thawed tart shells and place them into each muffin tin. This will help mostly for catching any egg overflow while baking.
Mix your eggs, milk, pepper, onion, ham, salt & pepper together until blended. Pour the mixture evenly into each tart shell, filling 3/4 full.
Top each unbaked quiche tart with thawed smile fries. Bake for 20-25 minutes, or until the eggs are fully cooked and the smiles and tart shells are both golden brown.
Let cool, and serve immediately - or chilled in lunch. Great for dipping in ketchup!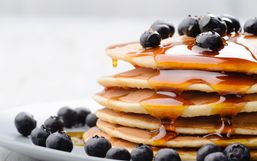 Do you load your short stack up with butter and syrup? Or do you prefer your flapjacks with jam and whipped cream?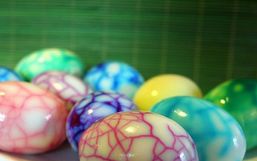 Want to make hard boiled eggs for Easter that will really wow your guests?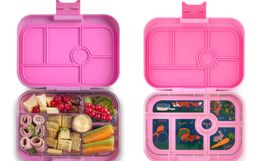 Food Organization inside a lunch bag is one of those arts you must master as a parent.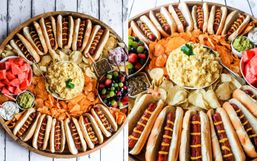 Charcuterie boards may not be new but they have become one of the hottest food trends as of late and for good reason!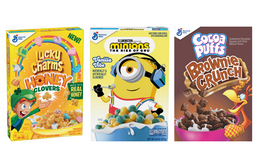 The cereal aisle is a beautiful place. It's full of extravagant choices from chocolate and marshmallows to cinnamon swirls and of...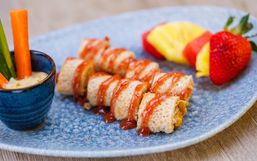 Nothing pairs better together than peanut butter and jelly. And Disney serves these classic ingredients in the best way!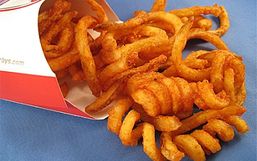 Here at the Half Hour Meals headquarters, we try to eat healthy. We really, really try.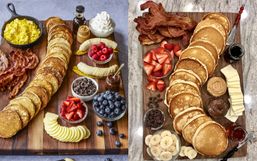 Charcuterie boards have become so popular over the last few years. They're Instagram-worthy, full of delicious offerings and great...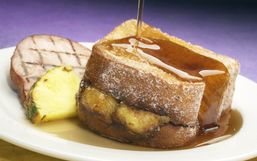 Even though you can't travel to Disney's parks right now, you can certainly bring Disney's magic into your home!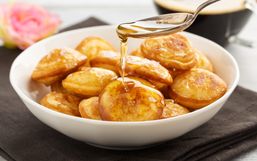 Many of us are looking for ways to stay busy and entertained while being stuck at home.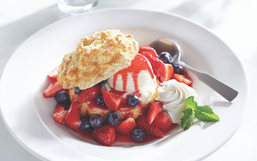 Mother's Day is just around the corner and Red Lobster wants to help you spoil mom!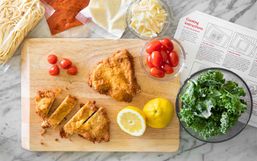 Most restaurants have temporarily closed their dine-in option but that isn't stopping them from making sure their fans get their...