Stocking your pantry with nonperishable items is a great way to ensure you have ingredients readily available. Don't have a stocked pantry yet? Check out the top pantry staples everyone should have on hand. With the right ingredients, you can whip up a delicious meal without a trip to the grocery store. Now that your pantry is fully stocked, follow along as we uncover delicious recipes that use ingredients you already have on hand. Let's get cooking!
1. Slow Cooker Granola
Looking for a healthy yet delicious breakfast? Try our granola recipe! It's full of healthy ingredients that you'll likely already have in your pantry. You'll also love that it comes together effortlessly in a slow cooker.
Some of the pantry staples you'll need are rolled oats, nuts, dried fruit, maple syrup, and a few other ingredients. Granola can also be a great snack. Pair it with Greek yogurt or ice cream or enjoy it with a splash of milk — the options are endless!
2. Tuna Pasta Bake
Grab a box of pasta and a can of tuna from your pantry and make this delicious tuna pasta bake recipe! In addition to those ingredients, you'll also need a can of crushed tomatoes, tomato paste, and a few seasonings.
To make this dish extra delicious, sprinkle loads of shredded cheese and parmesan cheese on top.
3. One-Pan Roasted Chickpeas — 4 Ways!
If you suddenly find your pantry stocked with cans of chickpeas but don't know what to do with them, don't fret, we're here to help! You can actually enjoy chickpeas by the handful as a delicious crunchy snack. All you have to do is mix them with a few seasonings and roast them in the oven.
Our one-pan recipe includes 4 flavor options from Tex Mex to Sriracha, Classic Salt and Pepper, and even a Cinnamon-Sugar variety — there is something for everyone! You'll also enjoy that this snack requires only 5 minutes to prep and about 30-40 minutes in the oven. They're so easy to make and are a great alternative to potato chips!
4. Salmon Croquettes
Do you have a can of salmon lying around in your pantry but don't know what to do with it? Transform the canned salmon into these delicious salmon croquettes!
Along with the canned salmon, you will also need 2 eggs, bread crumbs, a few seasonings, and oil for frying. These delicious bites would make a great snack or appetizer or can be served as a meal with a side of rice and veggies — your choice!
5. Easy Instant Pot Pizza Pasta
Pizza is delicious and ordering takeout is convenient but when you're looking for a variety be sure to add our Instant Pot Pizza pasta recipe to your rotation! The Instant Pot makes cooking just as quick and convenient as ordering takeout.
Grab a can of pizza sauce, pasta sauce, dried pasta and a few seasonings from your pantry. Along with those ingredients you'll need cheese and pepperoni from the fridge! Our recipe yields 6 servings and is sure to please every member at your table.
6. Chocolate-Pretzel Cereal Treats
With a bag of mini marshmallows, some chocolate cereal, pretzels, and a few other ingredients you can have this delicious treat made in no time. They're so easy to make too so go ahead and make this recipe with your kids!
This recipe yields about 24 servings which ensures there are enough snacks for everyone! You'll also need about 45 minutes of hands-on time but rest assured, they'll be worth the wait!
7. Grilled Greek Chickpea Foil Packets
With a few ingredients from your pantry plus some fresh veggies, you'll have these foil packs ready to eat in no time! These grilled Greek chickpea foil packs achieve that delicious Greek flavor from greek seasoning, minced garlic, and fresh lemon.
They're so easy to make too, simply toss the ingredients into a foil packet and cook it on the barbecue. Once it's ready you can enjoy the foil packets as is, you can toss the ingredients into a pita or you can serve the foil packet with a side of rice — your choice!
8. Slow Cooker Tortilla Soup
When you're looking for a "set it and forget"-type recipe be sure to give this slow cooker tortilla soup recipe a try! It's so easy to make since you simply toss the ingredients into a slow cooker, set it, and forget it.
Tortilla soup is full of delicious flavor and wonderful texture and will surely excite your taste buds. Want more slow cooker recipes? Check our roundup of easy slow cooker soup recipes — there is something for everyone!
9. Instant Pot Red Lentil Chili
Chili is a great meal where you can utilize many ingredients from your pantry. It's also chock full of nutrients and flavor, can easily feed a crowd and as a bonus, it's so darn easy to make!
Our recipe combines popular pantry staples like canned beans, corn, crushed tomatoes and loads of seasonings to provide that crave-worthy flavor. If you don't have an Instant Pot don't worry, you could also toss these ingredients into a slow cooker and cook on high for 3-4 hours, or low 6-8 hours. Serve the chili as is, with a side of bread, or with toppings like sour cream, cheese, and corn chips!
10. Easy Leftover Chicken Quesadillas
Quesadillas has to be one of the easiest and underrated meals you can make! It's also a great way to use up leftovers or ingredients from your pantry.
Our recipe combines leftover chicken with salsa and cheese to make delicious quesadillas. But the great thing about this is you can customize them to include more or fewer ingredients. Some other great ingredients you could use in this recipe are canned chicken, black beans, corn, additional seasonings or anything else you can think of! We also highly recommend that you pair the quesadillas with our 5-Ingredient Copycat Chipotle Burrito Sauce!
11. Stuffed Sweet Potato Tacos
Sweet potatoes are often enjoyed as a side dish but with this recipe, they can be the star of the show! Our stuffed sweet potato taco recipe provides you a healthy veggie-based option for lunch or dinner.
Along with sweet potatoes, you will need a can of black beans, salsa, and a few seasonings from your pantry. Once prepared, be sure to serve your stuffed sweet potatoes with your favorite taco toppings!
12. Easy (No Yeast) Homemade Pizza Dough
Nothing quite compares to homemade pizza and when you can't make it out of the house to pick up premade dough try this easy pizza dough recipe! All you need are 5 simple ingredients that you'll likely already have on hand.
Since this is a no yeast recipe you won't have to wait for the dough to rise either! Once the dough is prepared, finish the pizza by adding your favorite sauce, cheese, and toppings.
13. Instant Pot Jambalaya
You don't have to wait for Mardi Gras to enjoy a delicious bowl of Jambalaya! Our quick and easy recipe is effortlessly prepared in an Instant Pot. It also utilizes many pantry staples such as rice, olive oil, a can of diced tomatoes, chicken broth and more!
Our 2-step recipe prompts you to precook the shrimp and chicken using the sauté function on the Instant Pot. Then you'll simply need to dump the remaining ingredients into the pot and pressure cook for just 7 minutes!
14. Broccoli, Rice, and Chicken Casserole
This broccoli, rice, and chicken casserole can be ready to eat in less than an hour! It's also chock full of flavorful ingredients from a can of cream of chicken soup to sharp cheddar cheese!
You'll also need broccoli from your freezer and uncooked chicken tenderloins. To make this dish extra savory it's topped with crushed buttery Ritz crackers — delicious!
15. Moroccan Sheet Pan Buddha Bowl
Looking for a healthy lunch full of flavor? Add our Moroccan sheet pan buddha bowl to your menu this week!
You'll need a few items from your pantry such as rice, a can of corn, a can of chickpeas, and a few seasonings. You'll also need a few fresh ingredients such as sweet potato and red onion but all in all, this meal still comes together in 35 minutes or less!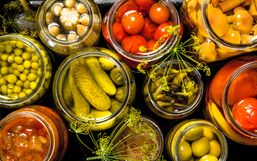 Keeping your pantry stocked with essential items is always a good idea because with the right ingredients you can whip a delicious...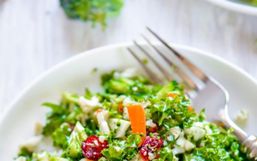 Maintaining a healthy lifestyle is so important to us and when it comes to the food category some consider green foods to be...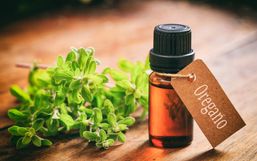 I newly discovered oregano oil a little over a year ago from a friend who swore by and raved about its amazing super-power-like...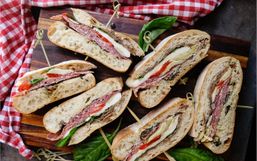 Summer is one of the most sought-after seasons of the year. If you experience cold winter months then you surely appreciate those...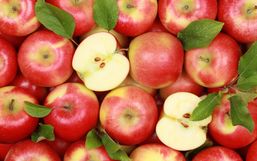 Bloating happens when the stomach becomes swollen after eating and that feeling is never a fun experience.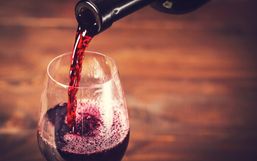 We've all heard it before "be sure to get a good night sleep". But do you know how important that statement really is?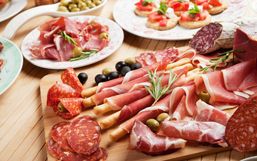 Stay clear of the sun, don't smoke, get adequate sleep, and limit your stress is all you need to prevent accelerated aging, right?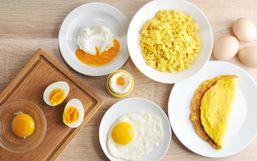 Here's the thing, we tend to put a lot of emphasis on what we shouldn't be eating but it's time the foods we really should be...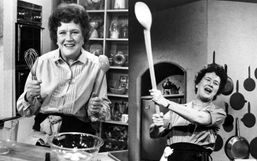 Julia Child is one of the most iconic chefs in the world, and for good reason.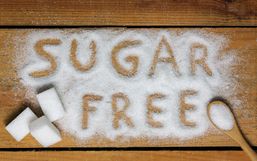 This week was a taste of my own medicine, so to speak. Among my group of friends, it has become a running a joke that at a...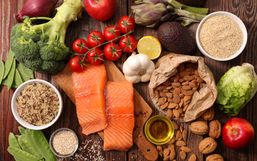 Being comfortable in your body is essential to living a happy life.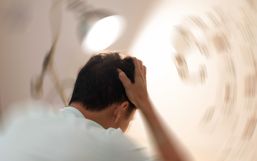 Many people are seeing great success with the keto diet and though a lot of us thought this would be a soon-to-go fad, this keto...