Are you stuck at home with your kids and having a hard time finding things to keep you and your little ones busy? Don't fret because we have compiled a list of fun and easy recipes that will certainly keep you and your kids busy and entertained! We've made sure to compile a variety of sweet and savory ideas to ensure there is something for everyone. Once you've made your way through these recipes be sure to check out these fun Edible Crafts For Kids!
1. 3-Ingredient Pudding Rocket Popsicles
Not only do these pudding pops have delicious layers but they have a wonderful creamy texture too! Our recipe is so easy to make as it only requires 3 ingredients such as instant Jell-O pudding cold milk, and Cool Whip.
If you don't have a popsicle mold on hand, you can use disposable dixie cups and popsicle sticks instead!
2. Muffin Tin Cheeseburger Cups
Who needs takeout when you can make these delicious cheeseburger cups at home! You may need to cook the ground beef yourself (depending on the age of your children) but then you can leave the assembly job for your kids!
Serve these up with some oven-baked crinkle fries and you have a fun dinner that everyone will enjoy. Plus, your kids are going to love playing chef in the kitchen!
3. Popcorn Ball Ice Cream Cones
This fun recipe not only looks cute but it tastes delicious too! This idea combines salty popcorn with sweet marshmallows to make a perfect sweet and salty snack.
Your kids will love assembling their ice cream cones but beware it can get messy! That said, this blogger also shares a quick tip so you can prevent sticky hands by using an ingredient you probably already have on hand.
4. Easy Unicorn Poop Meringues
If your kids love all things unicorns they're going to love making these unicorn poop meringues! These meringues feature the most perfect pastel colors and enough gold shimmer to make one impressive treat.
Our recipe requires just 10 minutes of hands-on time and while the meringues do require 2 hours in the oven, the result will be well worth the wait!
5. Star Wars Mini Pizzas
Calling all parents with Star Wars fans this recipe is for you! Make sure you add these fun Star Wars-inspired pizzas to your list of things to do this week!
To create these pizzas all you'll need are mini pitas, pizza sauce, cheese, and sliced meat! To make the shapes simply use Star Wars cookie cutters or if you're feeling really creative you can try cutting them out with a knife!
6. Frozen Banana Yogurt Pops
Kids love frozen treats but if you're looking for a healthier option go ahead and give this frozen banana pops recipe a try! To make this recipe you will need ripe bananas, vanilla yogurt, sprinkles, and popsicle sticks.
Simply place the bananas on the sticks, dip in yogurt, decorate and then set in the freezer! These treats only require about 2 hours to harden in the freezer and then you and your little ones can sit back, relax, and enjoy your frozen treats together.
7. Easy Chocolate Bunny Ears & Carrots Cupcake Toppers
While this recipe is certainly perfect for Easter your little bunnies will surely love making them any time of year! Our easy recipe combines colorful chocoalte wafers with pretzels to create fun shapes!
Have fun with this recipe and remember, the shapes don't have to perfect — it's the time spent together that counts! Once complete, enjoy the treats as they are or add them to cupcakes, cake, or any other desserts you enjoy!
8. Paintbrush Cookies
This is another great idea for Easter but you can really make these any time of year too. If you don't have storebought sugar cookie dough on hand, we've included instructions to make them from scratch!
Then, using cookie cutters create shapes of your choice! The really fun parts come in when your kids can decorate their cookies using a paintbrush and edible paint. This recipe will certainly keep them busy for a while.
9. Bread In A Bag
Nothing quite compares to homemade bread and now you can teach your kids the science behind making bread with this recipe! A recipe and a science lesson in one? That's a double win in our books!
This hands-on recipe allows your kids to effortlessly mix the bread by tossing the ingredients into a bag. They'll have fun squishing the ingredients together, and then once the bread is cooked, you and your kids can enjoy the fruits of your labor!
10. Dipped Apple Shark Fin Pops
Do you have any shark fans in your house? Try making these dipped apple shark fin pops together — they're so easy to make!
You will need apples, blue and red chocolate wafers, sugar crystals and popsicle sticks. It's worth noting that you may want to enjoy these the same day to ensure the apples remain fresh!
11. Marshmallowy Monster Rice Krispies
Rice Krispies are one of the easiest treats to make but this time get creative with your kids and turn your treats into marshmallowy monsters!
Along with traditional Rice Krispy treats ingredients you'll also need food coloring and assorted candies for decorating!  We highly recommend using candy eyes and candy teeth to make these treats come to life!
12. Breakfast Sushi
Make breakfast time fun with this delicious breakfast sushi recipe! This may be the one time you actually encourage your kids to play with their food.
To create the sushi you'll need bananas, Greek yogurt, fruity pebbles cereal, and fresh berries. If your kids don't already know how to use chopsticks, you can use this as an opportunity to teach them a new skill!
13. Edible Marshmallow Slime
Kids love playing with slime so why not make a version that they can play with and eat! Our edible slime recipe is made from marshmallows, icing sugar, coconut oil, and corn starch.
To create the fun colors simply add in food coloring of your choice! Your kids will love mixing the ingredients and they'll surely love playing with the slime after too.
14. Pepperoni Pizza Crescent Rollups
Kids love pizza so go ahead and let them make their own with this easy pizza crescent rollups recipe! This recipe requires 3 simple ingredients and comes together in 20 minutes or less.
The fun thing about this recipe is you can customize the pizzas to include their favorite pizza toppings and you can even add in a few seasonings — your choice!
15. Magical Rainbow Unicorn Squares
The unicorn trend is still going strong and these magical squares are not only pretty but they're irresistibly sweet too! These sweet squares are made from marshmallows, chocolate, and condensed milk.
To add that magical rainbow unicorn touch, you'll need pink and purple food coloring and colorful sprinkles!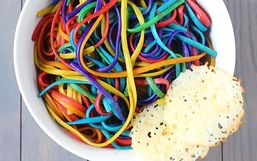 Kids love hanging around in the kitchen "helping", and they also love crafting.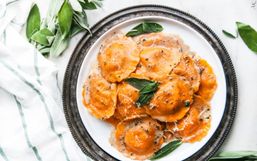 Many enjoy the season of summer because of the warm weather, longer days, fresh meals, and of course the trips to the beach.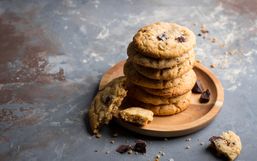 With more people spending time at home, it seems more people are baking up a storm in their kitchen!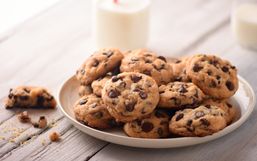 DoubleTree by Hilton is known for giving its guests a complimentary cookie upon arrival.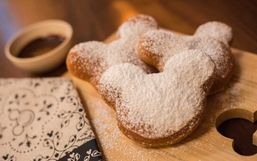 Disney fans, get excited because Disney is back with another Disney Magic Moment.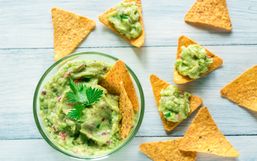 Many of us are looking for ways to stay entertained while being stuck at home.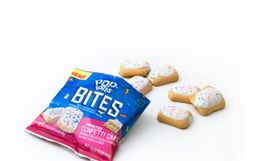 If you love (or can at least appreciate) all things from the '90s then buckle up because Pop-Tarts is unveiling a brand new snack...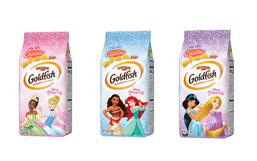 Get ready Disney fans, now you can channel your inner Disney Princess with tasty snacks!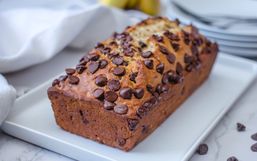 Many people are using their extra time at home to create delicious creations in the kitchen.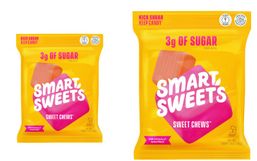 If you haven't heard of SmartSweets yet, it's time this innovative candy brand gets on your radar.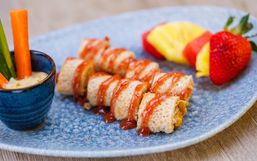 Nothing pairs better together than peanut butter and jelly. And Disney serves these classic ingredients in the best way!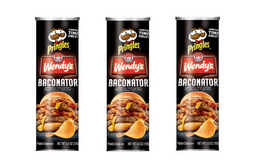 Pringles has no shortage of delicious and interesting, perhaps even questionable flavors but that's what makes them fun!